Als De Kat Van House Is | When the Cat's Away
The Mice Will Play! Or like the Dutch saying: dance on the table.
That certainly will happen at this new party in a somewhat underground club in Amsterdam coming Saturday. The party will be held at club VLLA. I've been asked by Anne van Egmond to co-host her first big party. The party is all about providing good music in a cozy, intimate and homely environment. Club VLLA is the perfect spot for that because of it's laid-back feeling and homely club setting. I know that you Babies are used to a lot of extravaganza from me!  But from time to time I also like to just lay back and enjoy good vibes and music. Because being pretty and extravaganza means not being comfy and laid-back.
This Saturday will be opening night of Als De Kat Van House Is party. One of the DJ's who will be playing there was a resident DJ Melon from formal and legendary club Trouw.
Keep close attention to my Facebookpage because I will give two ticket away for the party tomorrow.
▬▬▬ LINE UP ▬▬▬
22.00 – 01.00 Michael Sole [Tomorrow is Now Kid]
01.00 – 04.00 Melon [Trouw Amsterdam]
04.00- 06.00 Lenny Harmony [Tomorrow is Now Kid]
▬▬▬ TICKETS ▬▬▬
€ 12,50 | Yeah, its for real only €12,50  Get your ticket to house and mouse pleasure here: http://bit.ly/katvanhouse
Here is the link to the event!
https://www.facebook.com/events/920025811342321/?fref=ts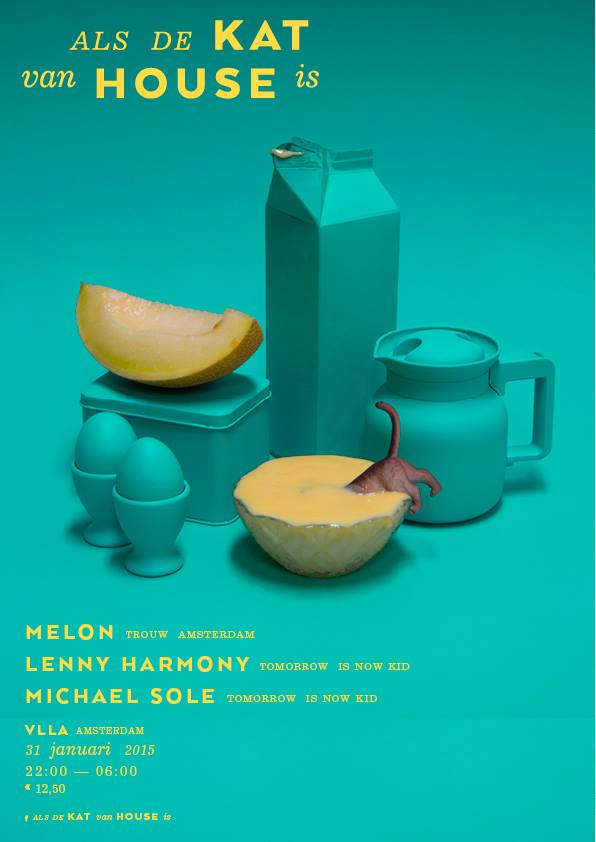 P.S: Don't worry I will still look fabulous!
Koeskoes!