Pink Vibrance
I'm so excited to announce that I will be taking private sowing lessons at Studio Sabine Staartjes. I will start in the new year and I can't wait. I hope it really brings me to the next level in what I do in the nightlife. I hope I can serve you more and more define looks and designs by me in the time to come. Actually I'm sure I will! So keep on following me everywhere you can but especially on my Facebookpage. I update more frequently there
I'm getting more and more requests and jobs offered as a Doorbitch. That means that I have to come up with different, outstanding, daring and fabulous looks every single time. That combined with the fact that I always wanted to learn how to make my own clothes got me to finally make the decision and take this step.
Which me luck!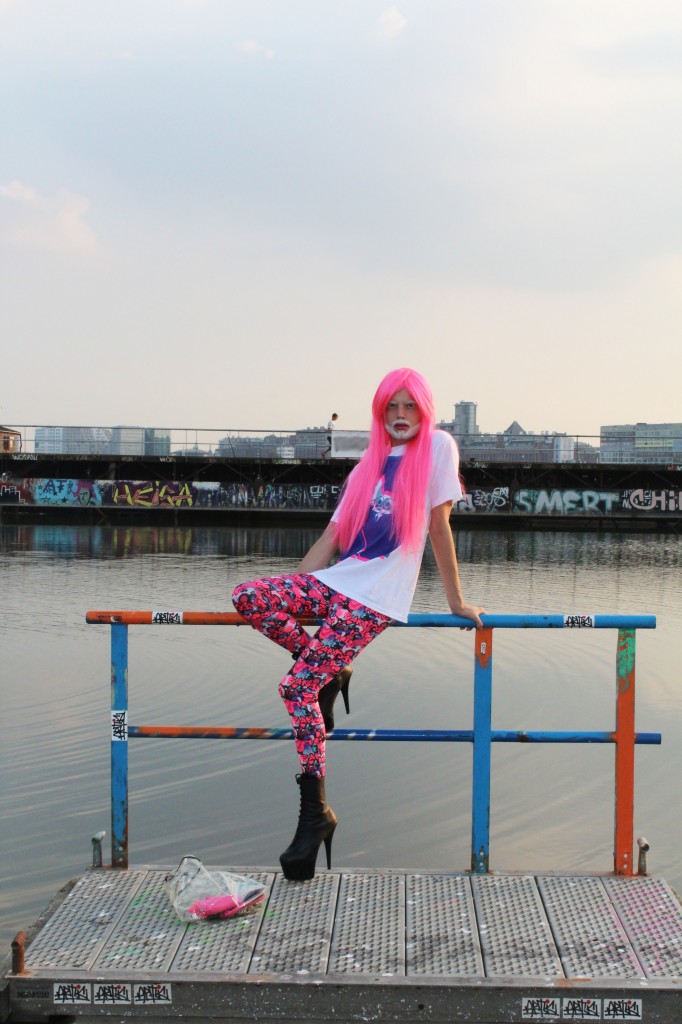 The look: wig is from chinatown in Bangkok, make-up is by me with products of MAC cosmetics, t-shirt is by Bas Kosters, legging is from Primark, shoes are form Pleasers and bag is from The Weekday. 
Images made by Lily Rose Sue.
Koeskoes!