AMSTERDAM FASHIONWEEK JULY 2017 DAY 4
I was feeling quite exhausted when I woke up on Sunday morning, the last day of Amsterdam FashionWeek. Although this is what I life for, four days in a row is exhausting. Must be from all the expectations, concentration and standing in front of the camera all the time, haha. I had to write my blogpost about day three, which took me longer than I thought, so I went to the shows a little later then the previous days.
The first show I attended was from a Czech designer who showed his collection at Prague FashionWeek, Jan Cerny. His mens collection gave me this underground Berlin party vibe. With a lot of different colours and rough designs. You can see the pictures here.
Ajbilou | Rodorff showed a refreshing and bright pastel coloured collection. The collection has a lot of playful and distinctive pieces. They used left over fabrics and showed everyone that you can make fabulous clothes out of it. You can see the pictures here.
Hardeman showed her denim collection via an experience. There was a band playing and the models were dancing like there were on a rave party.  I actually danced along with my fashionista Maureen Powel at the end, haha sort of awkward. I really liked the low-waist pants with the string above- or attached to it. I also liked the total denim look with a jacket and pants, it was made out of denim combined with what looked like sheep wool. You can see the pictures here.
Amsterdam maakt er wat van (Dutch for Amsterdam is making something out of it), was a collective of six designers who recycled clothes that were thrown away. They all made three looks out off it. I thought it was really well done. I loved it, so creative. You can see the pictures here.
MAISON the FAUX was the show I looked most forward to. I liked all their previous gender bender collections. Right up my alley, off course. The shows was screaming Fierce fierce fierce! They had this models coming out of- and going in to tanning machines. It gave the whole show a futuristic vibe. I loved a lot of the designs. Especially the flowy overals with what looked like pants with a dress over it.  You can see the pictures here.
---
Pictures: Maikel Huijsman
Styling & Make-up: Elio Heres
Hair: Renee Vos from Hairstudio Adonize.
The look: jacket is from Sabine Staartjes, catsuit from American Apparel watch Cluse, shoes are from Syro.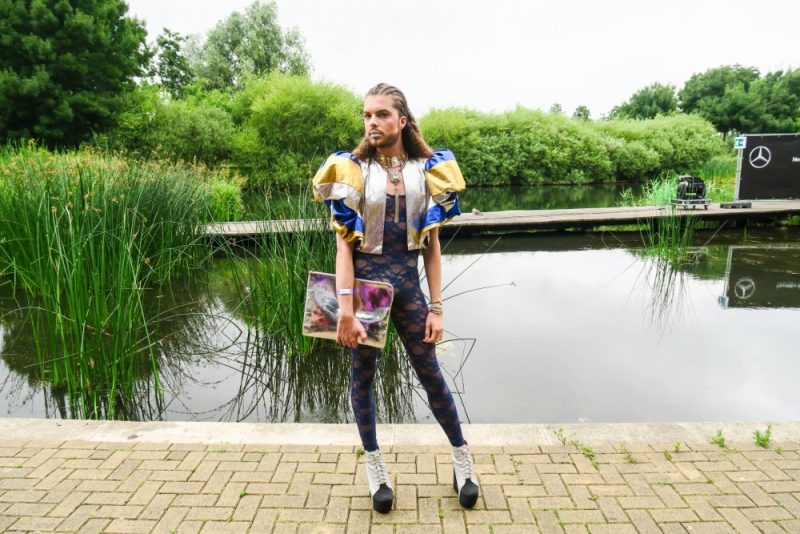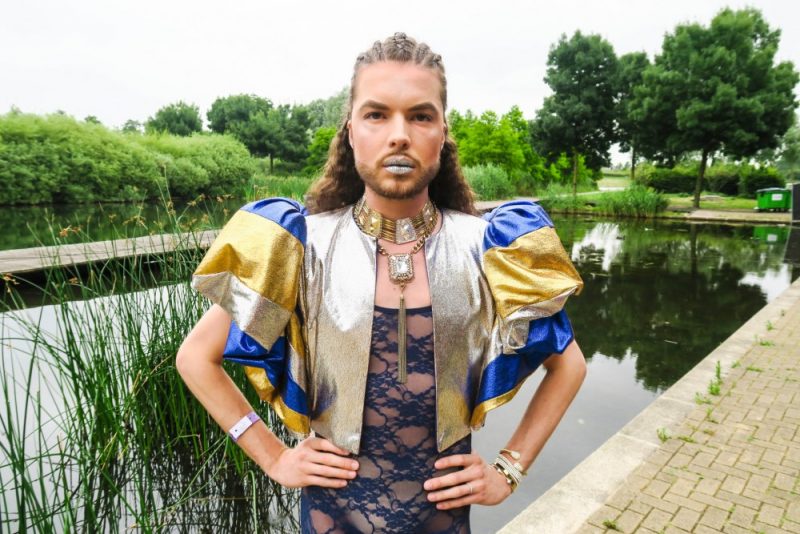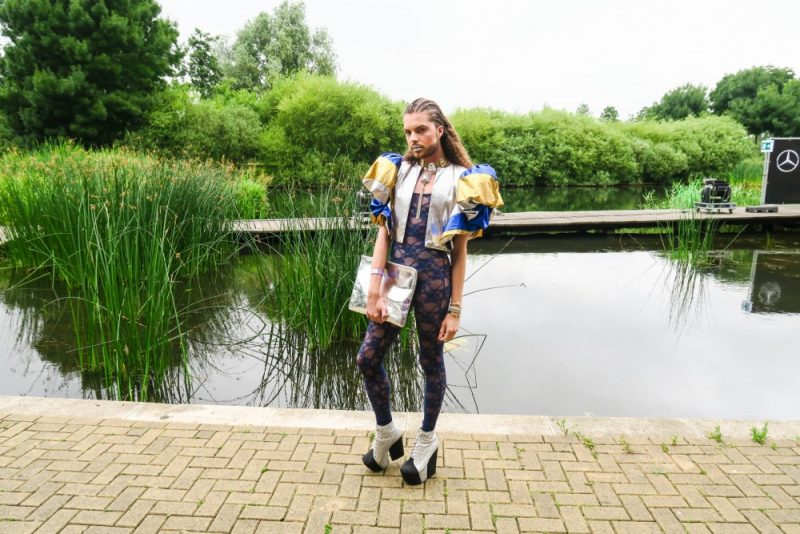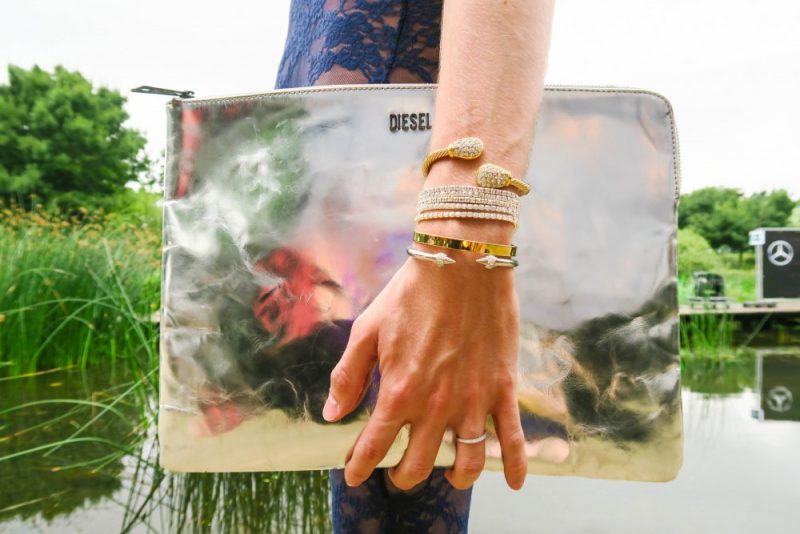 Koeskoes!