Elio Heres X Sabine Staartjes
It's a good thing that I get private sowing lessons at Studio Sabine Staartjes. My life is so crazy all the time with new Nightlife jobs popping up almost every day. Of course these jobs demand a new extravagant look every single time! And so a new and extravagant look was to be made when I started my first sowing lesson. Bo Productions asked me the day before the gig if I wanted to be their Doorbitch for HOTELNACHT at the Room Mate Aitana Hotel. My brain immediately starts cracking, spinning and thinking about what I should wear as soon as someone contacts me for a Fashion or Nightlife job. All that cracking and spinning got me this crazy idea to that it would be awesome to wear a duvet.
So I didn't start with the sowing basics but decided to dive in head first and start with making a extravagant look out of a duvet. Sabine and I worked really hard and also laughed our socks off to get this look done on time. I think the result is so freaking fabulous that I had to jump into the studio with Petra van Velzen to capture this look the right way! What do you think?
I say IKEA eat your hart out! 
————————————————————————————————————————————————————————————————-
Pictures: Petra van Velzen, Photography & Webdesign
Styling: Elio Heres
Styling Assistant: Perzia Malayeri
Make-up artist: Elio Heres
Hair by: Hairstudio Adonize
Look: Duvet extravaganza made by Elio Heres X Sabine Staartjes, ear muffs are vintage, shoes are from Jeffrey Campell, bag is from IKEA.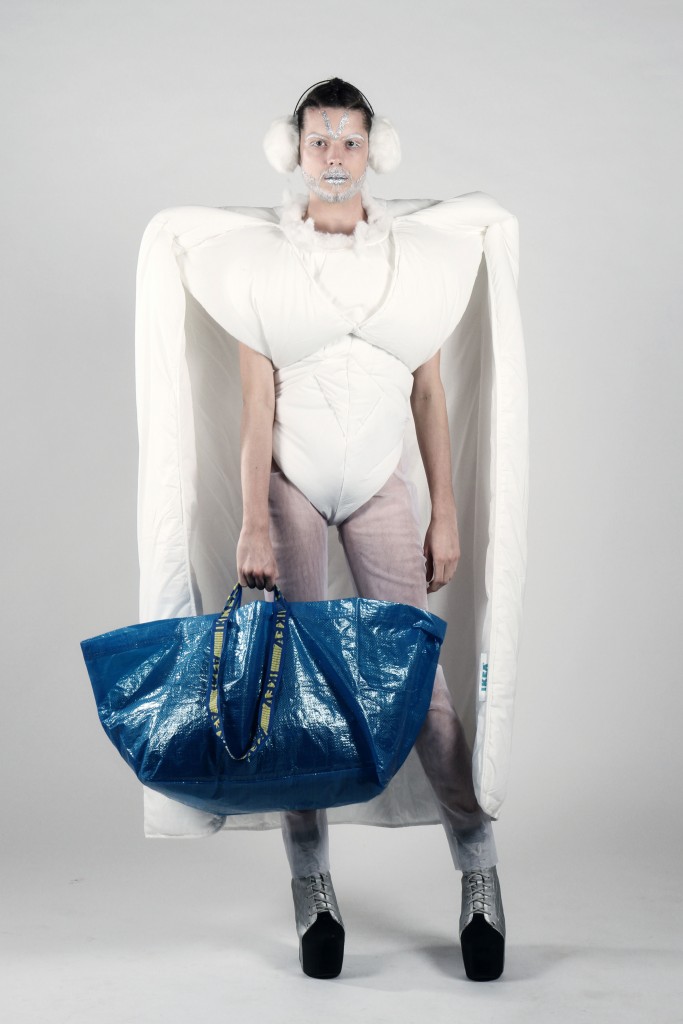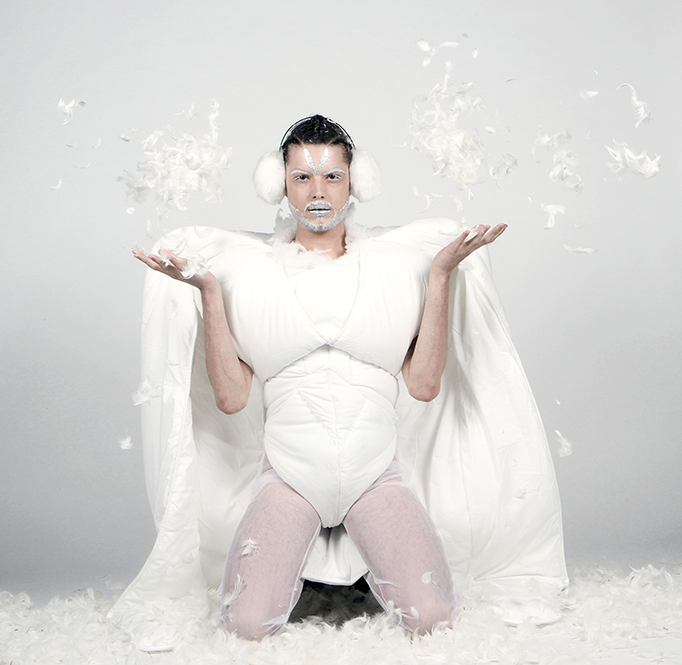 Koeskoes!