Bye Bye Winter
It is it me or is winter taking his time this year? I've had it with the winter season. I've worn all my fabulous coats, styled every sweater in every possible way. I'm yearning to wear my loafers again. Uhh, without socks up to my knees! Please spring set your foot between the door, or even better kick the door in. I long to walk out of the door with some fabulous sunglasses, without a coat on. It makes me think of the following quote from Lauren Hutton:
"Fashion is what you're offered four times a year by designers. And style is what you choose."
Well this time I choose to get spring season offered.
---
Pictures: Robin van de Kraats
Styling: Elio Heres
Make-Up: Merel Halfweeg
Location: thanks A*dam Tower for your hospitality.
The look: Shirt is from the Albert Cuyp Market, I bought the belt on the Bricklane Market in London, grey pants is from Het Kaufhaus, loafers are from Zara, watch is from Cluse and my bag I call Louie is from Louis Vuitton.
About the look: I love the simplicity in colours of this look. Or actually the absence of colour. White, grey and black can work magically together. I always like to be extravagant but sometimes simplicity can be just that. What do you think?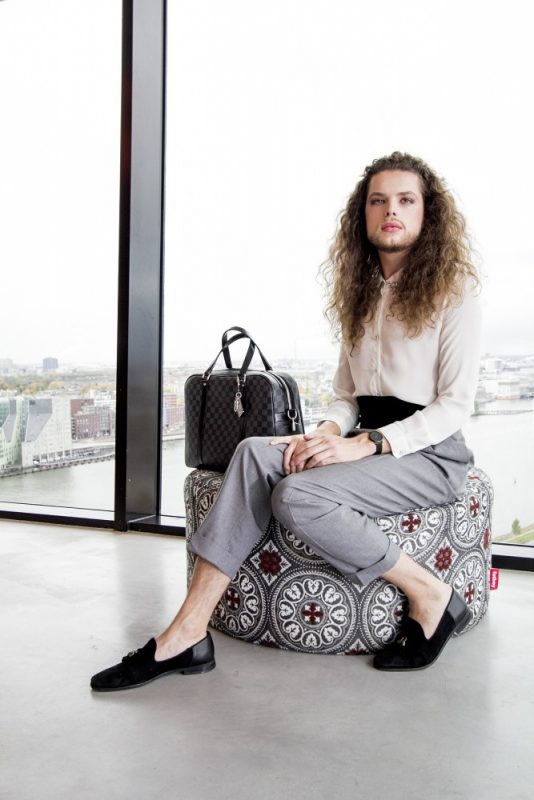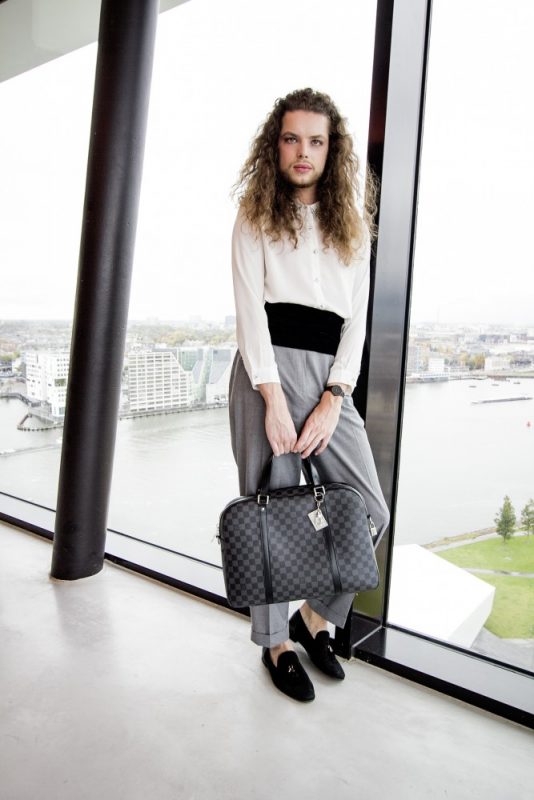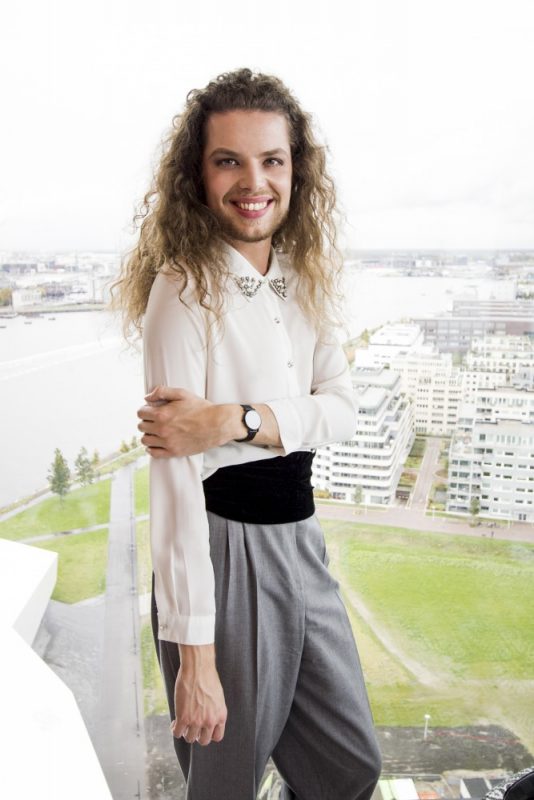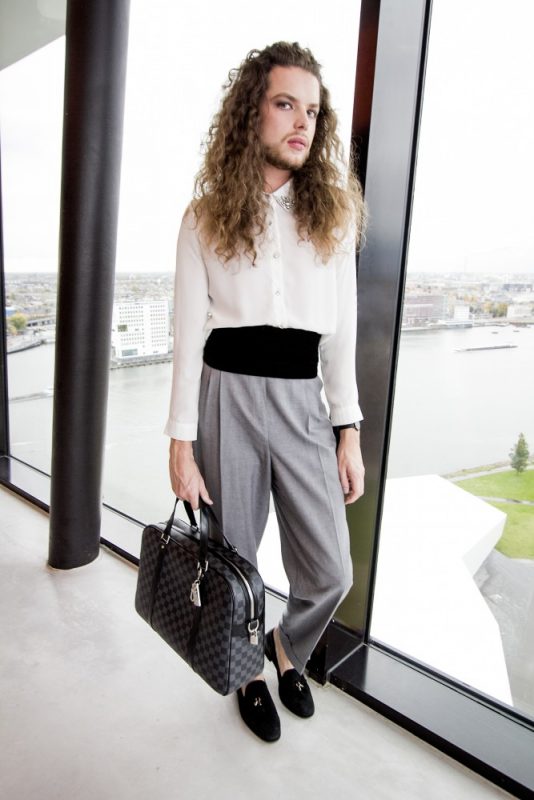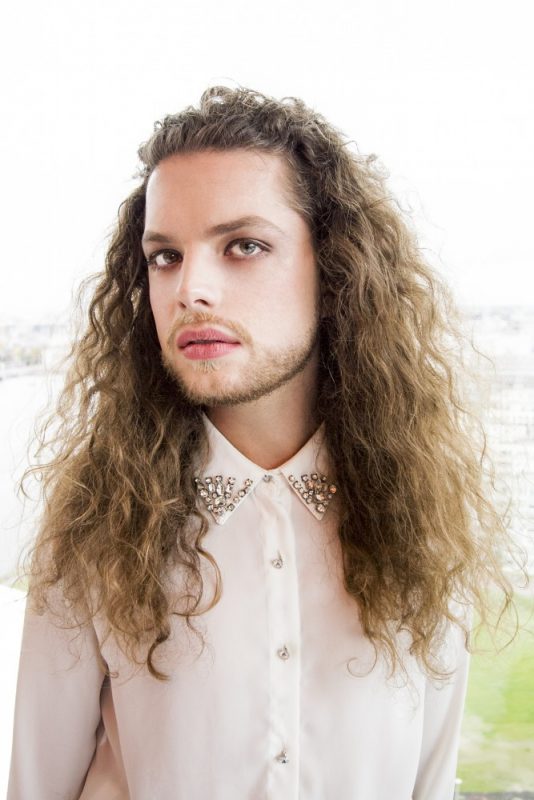 Koeskoes!