Winter is here!
The Sun was a sleep the longest last night. It's means that winter is officially here. Although I have to say that it felt winter long before tonight. I wrote earlier that I always like to wear my coat open even when it's freezing cold outside. Very fashionable but not very healthy. I just recovered from the stomach flu. It lasted for two and a half weeks. Lesson learned. A little more attention for my body is much needed. I have to be considered of the cold. How to do that but still look fashionable with my coat open?
I found the perfect solution. Wearing cardigans and little jackets! Wearing it over my shirt and underneath my coat allows me to keep my coat open and still feel warm. It's actually an extra edition to my look. It also gives me more options to variate in my looks. It makes me actually happy that's it's winter season and I'm able to wear this extra piece of clothing. I hope you can welcome winter as I did. Let this quote from Lauren Hutton inspire you:
"Fashion is what you're offered four times a year by designers. And style is what you choose." 
---
Pictures: Robin van de Kraats
Styling: Elio Heres
Make-up: Merel Halfweeg
The look: Bowtie, white shirt, little jacket and pants are all vintage from Het Kaufhaus, coat is vintage from Bij ons Vintage, clutch is from Mango, watch is from Cluse.
About the look: I get such a stylish feeling when I'm wearing this look. The use off different colours. The gold details that are present in the whole look (little jacket, watch, clutch and loafers). The multiple layers. All those things together make this look, if I may say, styletastic!
Special thanks to A*Dam Lookout for the use of the location! It's fabulous right?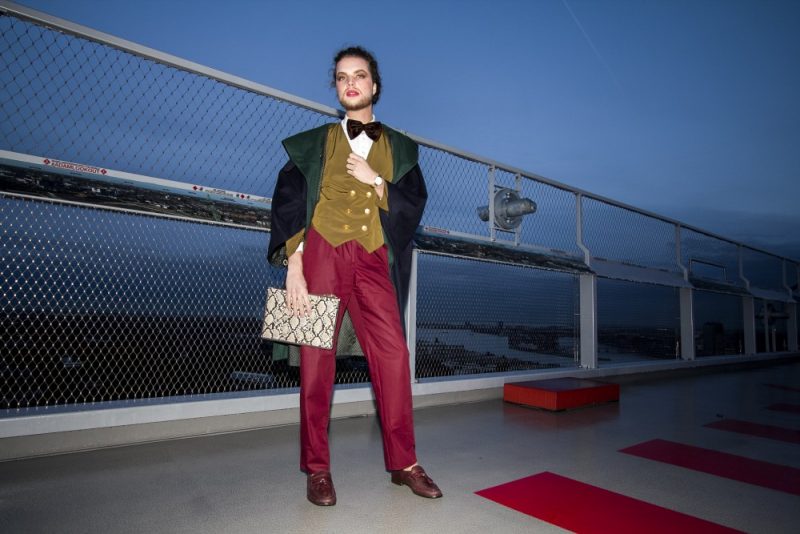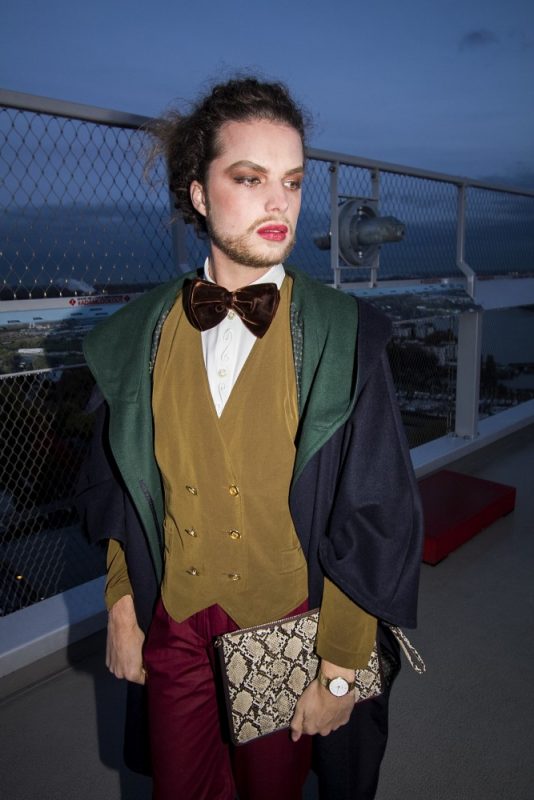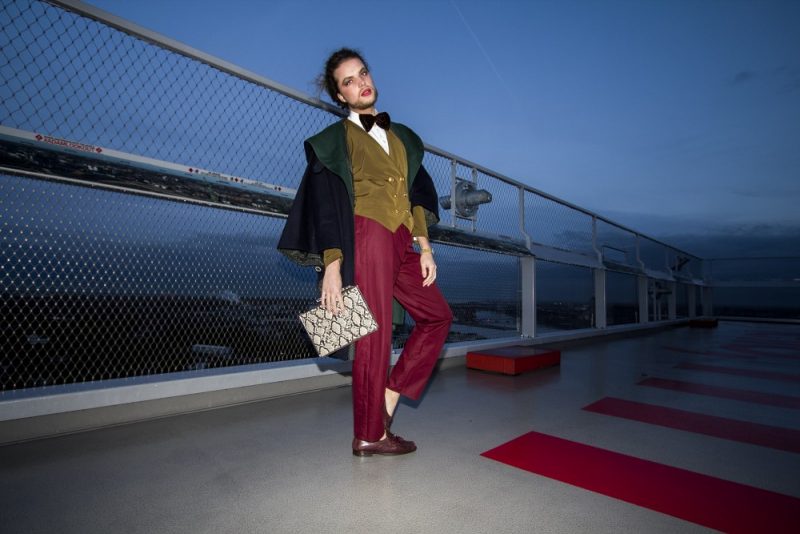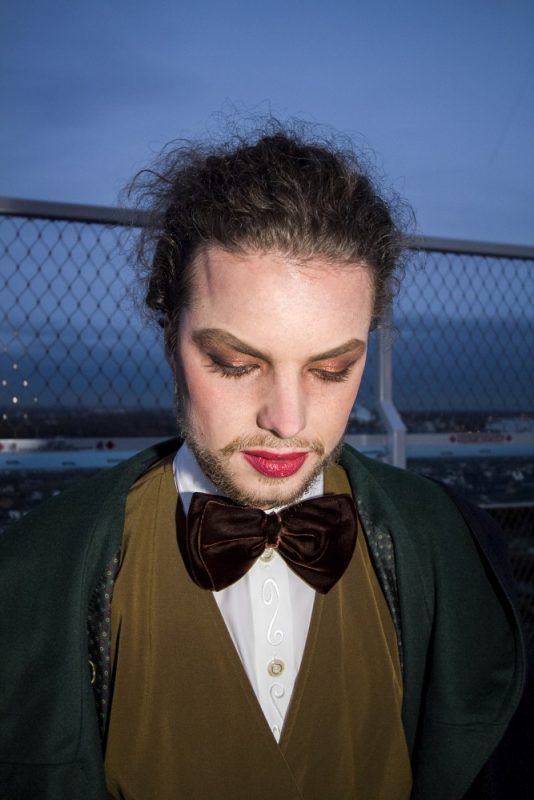 Koeskoes!