#doorgecombineerd
The ones that watch my weekly vlogs on Youtube know that I use the word #DOORGECOMBINEERD a lot! It translates to something like #THOROUGLYCOMBINED. Sorry the Dutch word is way more sexy for a change, haha. To explain it a bit more, it actually means that all the colours shown in one piece of the outfit are also visible in other pieces of the outfit. Got it? Haha. For me when I can shout  #DOORGECOMBINEERD it means that I'm feeling that I styled my outfit for the Godzzzss.
The point of explaining all this, is that I was very pleased when SWATCH asked me to collaborate with them for the #SwatchXMe campaign. In the collection of SwatchxYou people can style their own watch together. Totally in sync with every outfit you can imagine! How very #DOORGECOMBINEERD do you want it? My inner styling heart skipped a beat when I styled this perfect mint green and baby pink watch to complete my outfit! It's the holy grail of total self-expression. Let me end this post with a variation on my own slogan:
If you can't Swatch your own watch, then who can? 
P.S: For my lovely international readers, please please try to pronounce #DOORGECOMBINEERD. The thought off all you guys pronunciations already makes me laugh, haha. Love you guys! 
This post is a collaboration with SWATCH.
---
Pictures: Maikel Huijsman
Styling, Edit and Concept: Elio Heres
The look: Boots clutch and bowtie are all from Bij ons Vintage, denim pants and pink shirt are from Marbles Vintage, faux fur scarf is from Zara, and watch is from SWATCH.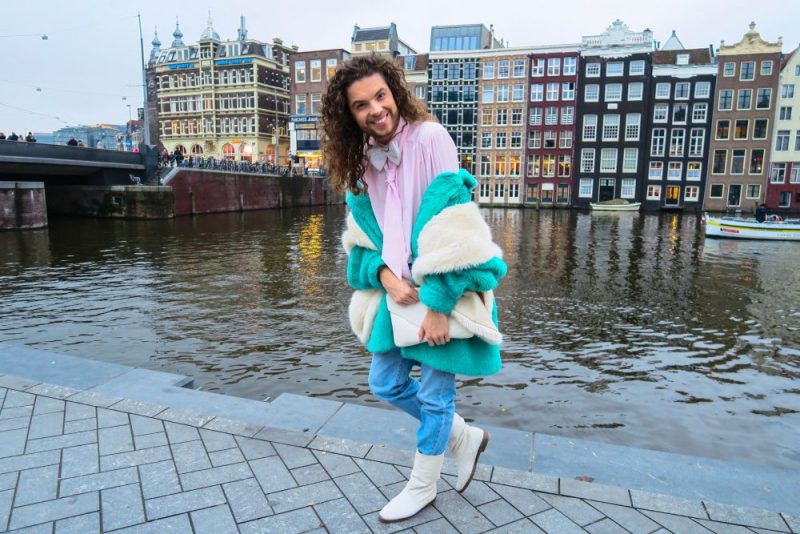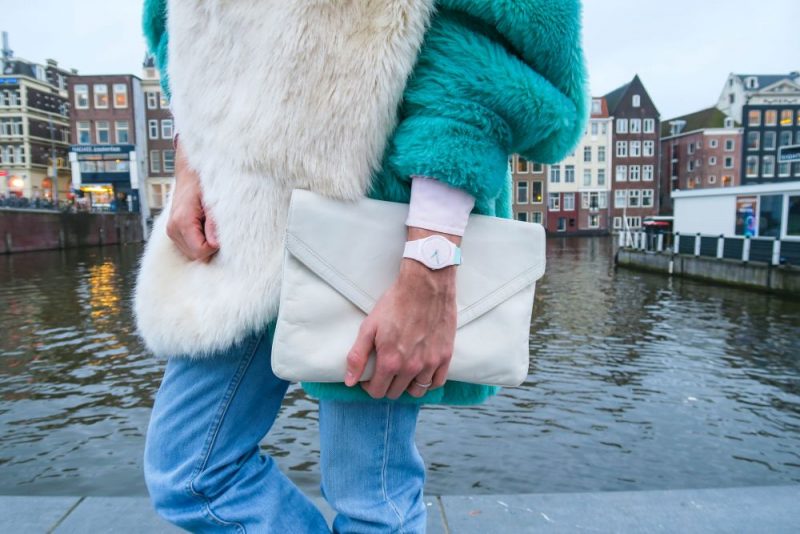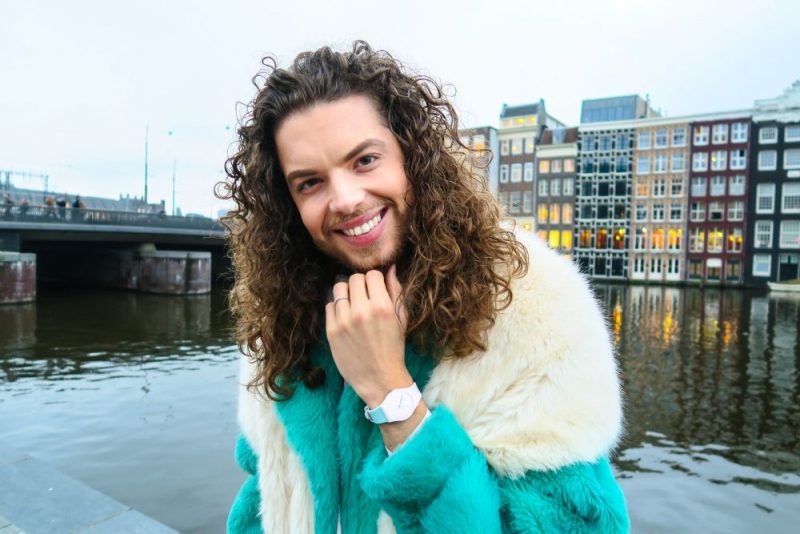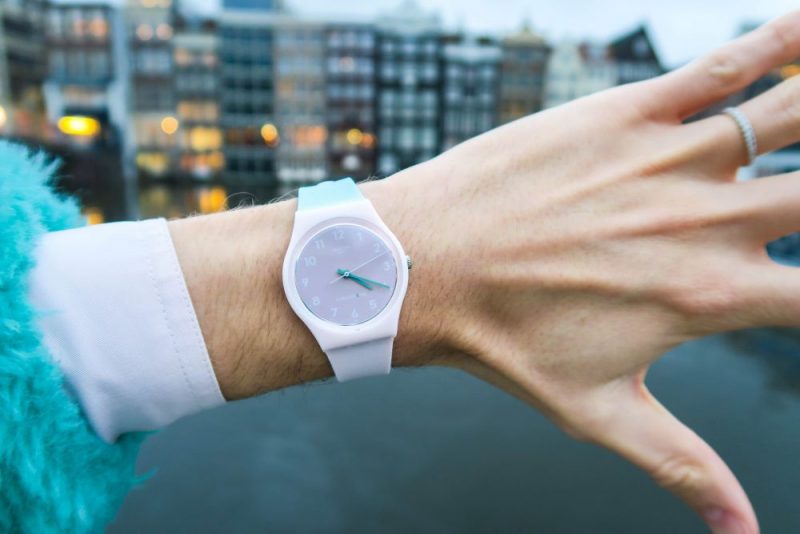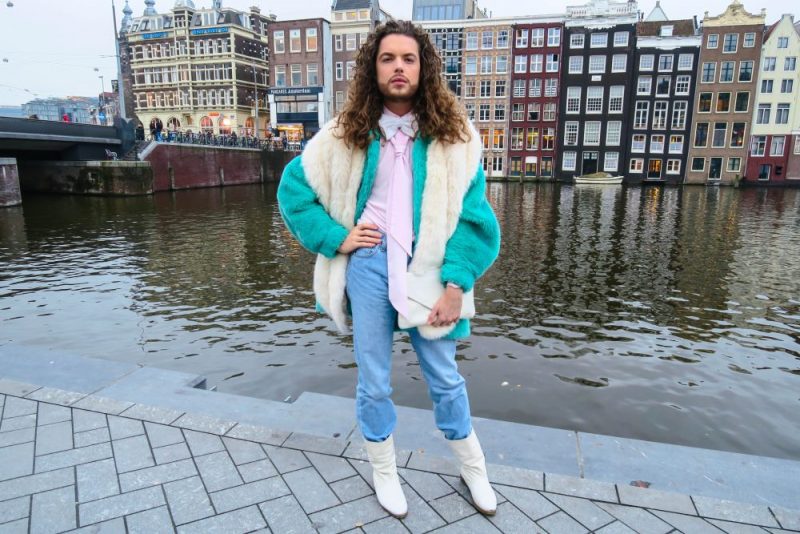 Koeskoes!