Autumn
Suddenly the wind was harsh, the temperature cold and the trees multi coloured. Autumn got me a bit surprise. The reason is probably that I extended my summer with a week of vacation in the beautiful and warm Rome. Although the cold wind on my face isn't something I adore, I do like the wardrobe change that autumn brings. It's that time of the year when you can wear your fabulous coats, sweaters and vests open or a little buttoned up without that it's too cold like it's in the winter. I'm always freezing in the winter because I refuse to close my coat. It's so much prettier open. How else will people see my fabulous outfit underneath? Right, open it is.
The chance to wear faux fur coats, tweed sweaters and bright coloured vests gives me this chic feeling. The feeling of a fashionable old lady walking down the city streets or forest path. Well that's what I think about when I wear one of my big faux fur coats. I love to wear my coat on my shoulders without my arms in it. How ultimate chic is that? You should definitely try it some time. I hope we can all embrace the autumn. A a few words of encouragement:
Autumn makes me want to wear tweed, drink tea and learn something…
About drinking tea, one of my  next blogposts will be about that I stopped drinking alcohol.
---
Pictures: Robin van de Kraats
Styling: Elio Heres
The look: faux fur vintage coat is from Bij ons Vintage, brown vintage bag from Episode in Antwerp, brown bowtie is from C4C vintage, vintage shirt is from Het Kaufhaus, shoes are from a store somewhere in Le Marais Paris.
About the look: isn't it the perfect coloured autumn look? The brown and beige grey tones match the weather of autumn perfectly. Also the faux fur keeps me warm, even with my coat hanging open. What do you think?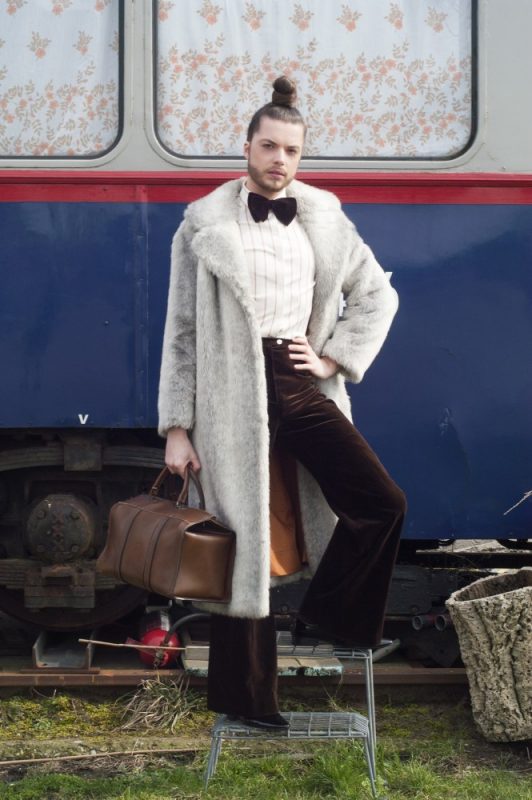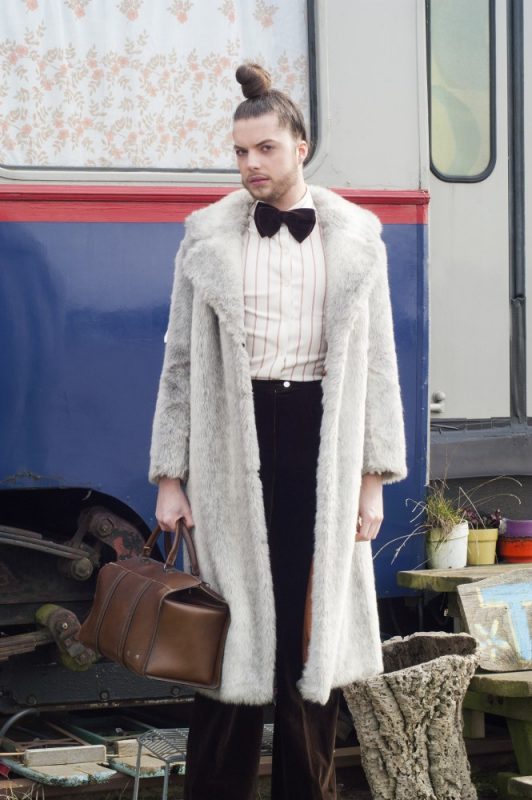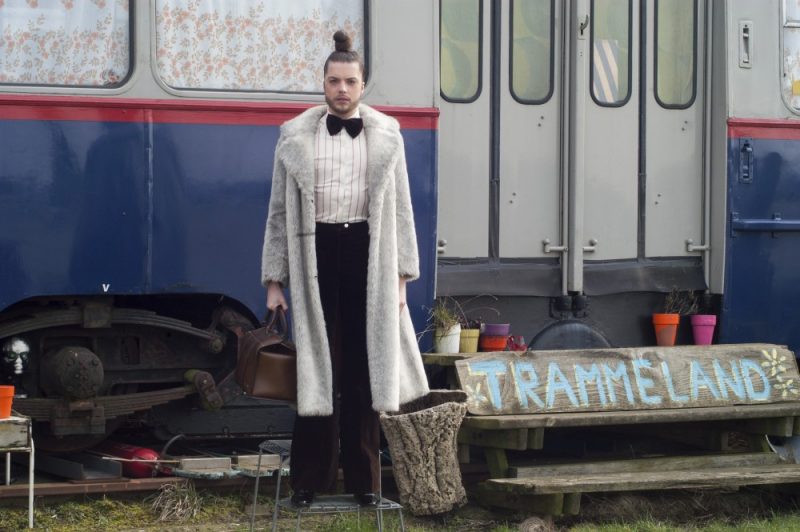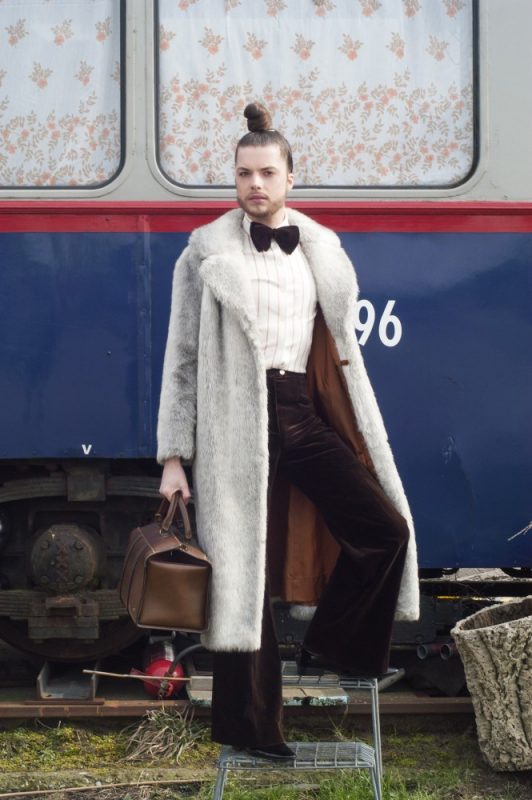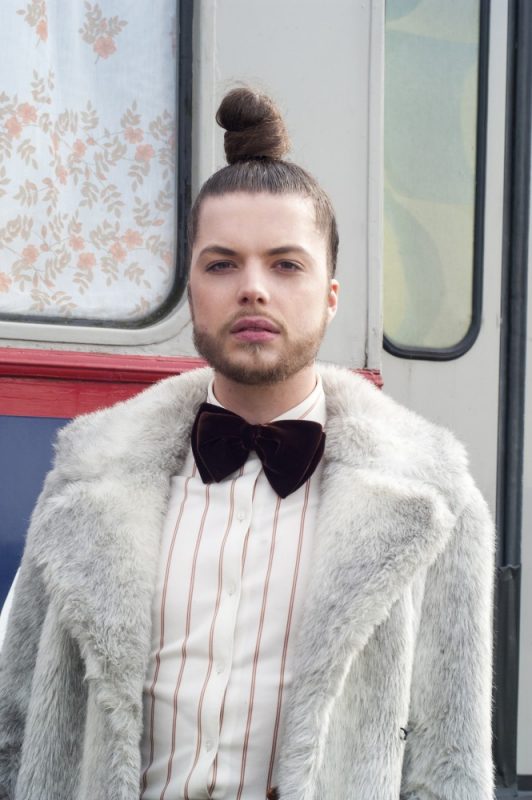 Koeskoes!