Santa Claus is coming to town
Santa Claus is coming to town, time to style your best outfit together for the annual family and or friends dinner. No inspiration? Let me help you.
It's already December. The last month of an incredible year or the last month to end this year in a good way. December also brings Christmas. My favourite time of the year! The time that publicly being fan of Mariah Carey is permissible, buying Christmas tree baubles brings eternal happiness and wearing emerald green and Santa red is much appreciated.
That is exactly my styling advice for the upcoming Christmas season. Let's get back t the classic Christmas colours. Red with green or red and white. How nostalgic! Time flies by so fast these days and so many bad things are happening in the world around us. Let's tune back to the classic Christmas colours and to the tranquillity of the past. Pay more attention to your beloved friends, family, pets and partner. Upside: Grandma might not even disapprove your outfit this year, haha.
Aren't the nostalgic colours very predictable? I can hear you thinking. Everyone does that! True, but that doesn't have to be wrong. It brings us all a little closer to each other around Christmas. Just play with it and give it a modern touch. Make the outfit completely your own with make-up and accessories.
I explained how I combined my perfect Christmas at the 'About the look' section below.
Happy holidays everyone!
---
Pictures:  Robin van de Kraats
Styling: Elio Heres
The look:  blue and green coat and the emerald green pants are both vintage from Bij ons Vintage, green turtle neck sweater is from WE, vintage (beautycase) bag is from Het Kaufhaus. Shoes are from a little store in Le Marias, Paris.
About the look: Combining multiple shades of green gives this look a modern and chic look. The red bag gives the whole look a instant Christmas feeling. I think it's aloud to wear green and red together all year round. Wearing red and green together in December just gives the perfect nostalgic Christmas feeling.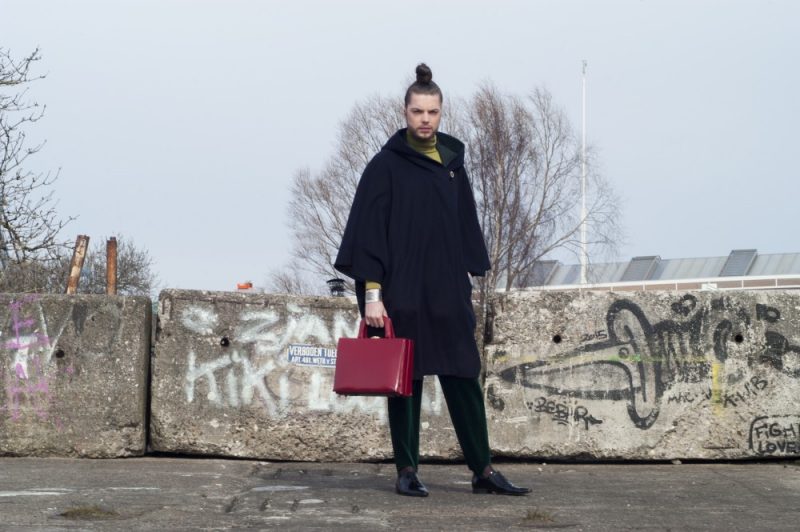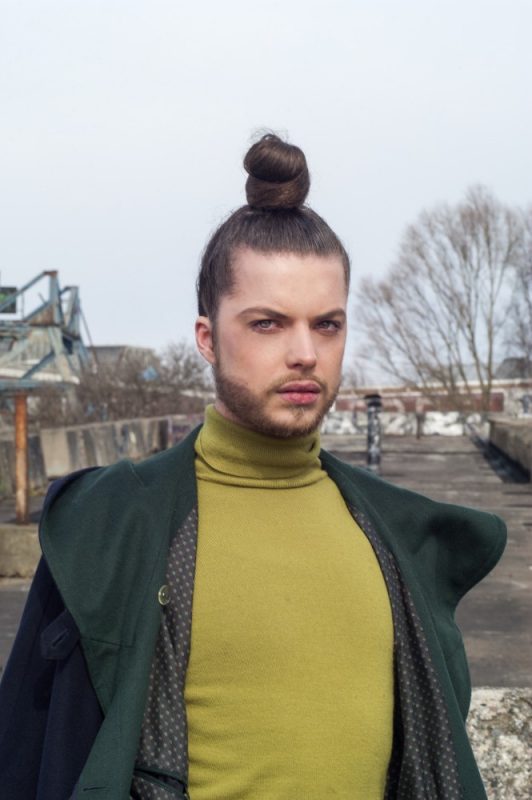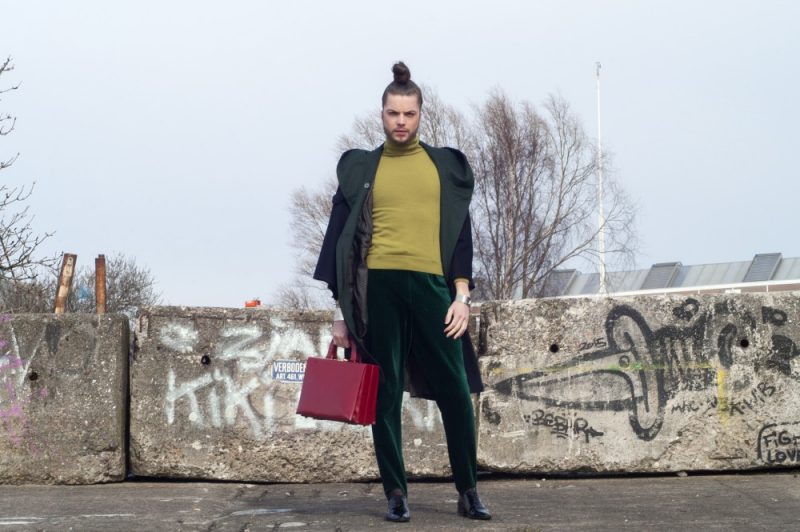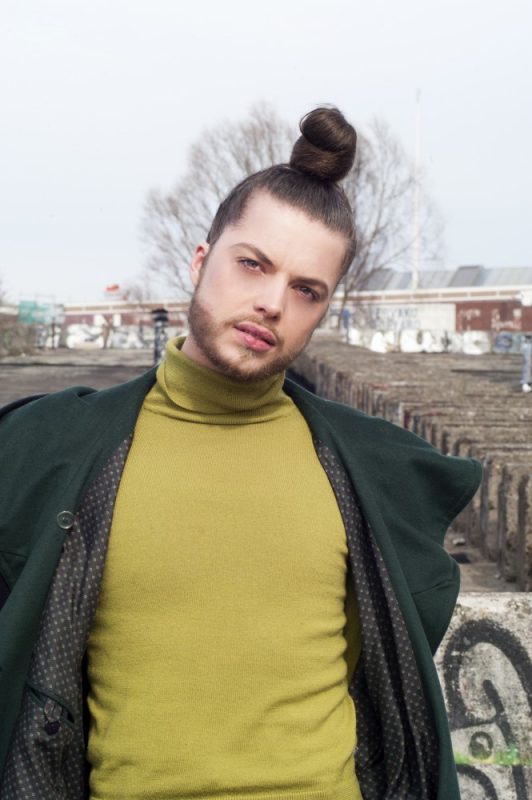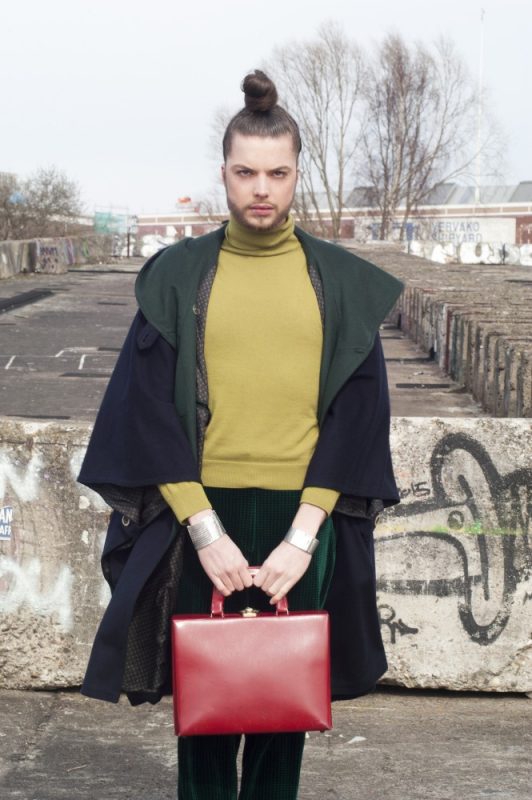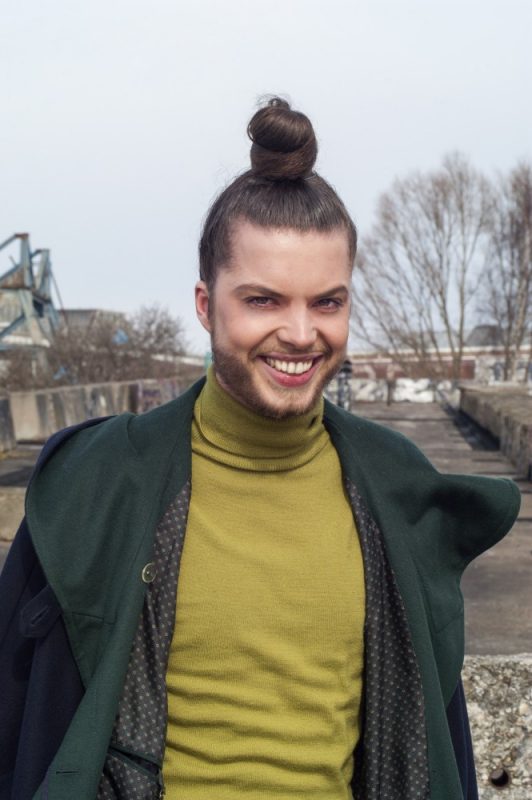 Koeskoes!