Auld Lang Syne
'Auld Lang Syne' does anybody really know what the words mean? If so, let me know in a comment! Hearing the song always gets me in the New Years Eve mood. I like watching the corny American New Year's Eve movies, maybe even more than Christmas movies. I start watching them somewhere around the beginning of December. It probably has to do something with ending the year in a good way and hoping that next year all my dreams will come true. Although I don't drink anymore I can't help myself thinking a lot more about champagne than I usually do. That must be the reason why I came up with this champagne and white colored New Years Eve look.
I wrote earlier that the holidays are all about traditions. So I inspired you to wear the obvious but nostalgic colors with Christmas. It also the case with New Years Eve, although there a more options to variate. It's the last night of the year so make sure you glam your look to the max. There's no such thing as too much gold, silver, glitter, sequins or pearls to celebrate the old year or give it a kick.  Most important of all its that you give the New Year a fabulous welcome. Let me end my blog this year with the quote:
'Let's have champagne for breakfast…'
Well just one sip than. Happy New Year Babies, much love from me.
---
Pictures: Robin van de Kraats
Styling: Elio Heres
Make-up: Merel Halfweeg
The look: I bought the headpiece in Chinatown Bangkok, faux fur vintage coat is from Bij ons Vintage, vintage wide seventies pants is from Recessie, shoes are from Sascha, belt is vintage from Laura Dols, watch is from Cluse.
About the look: It's a New Years Eve look so a little sexiness is appreciated. Don't give it all away at once but keep them staring. At least until after midnight. A see through shirt is perfect for that. It wouldn't be my look if the colors didn't come back throughout the whole look. No need to explain that the white, pearl and gold come back in every little detail. Happiness is in the smallest details babies.
What do you think about this look? 
Special thanks to A*Dam Lookout for the use of the location!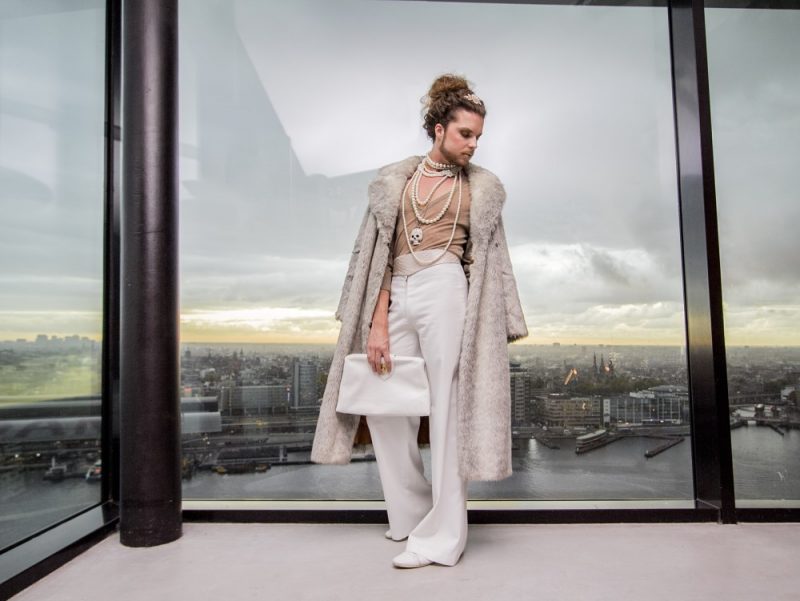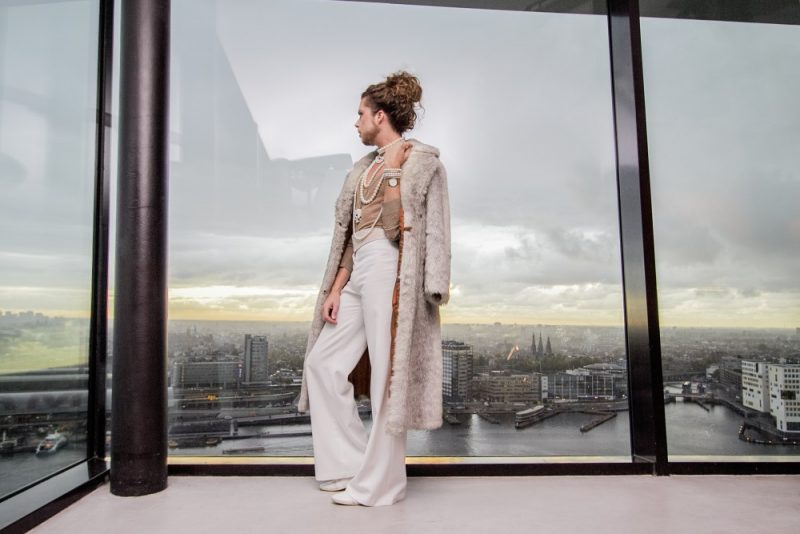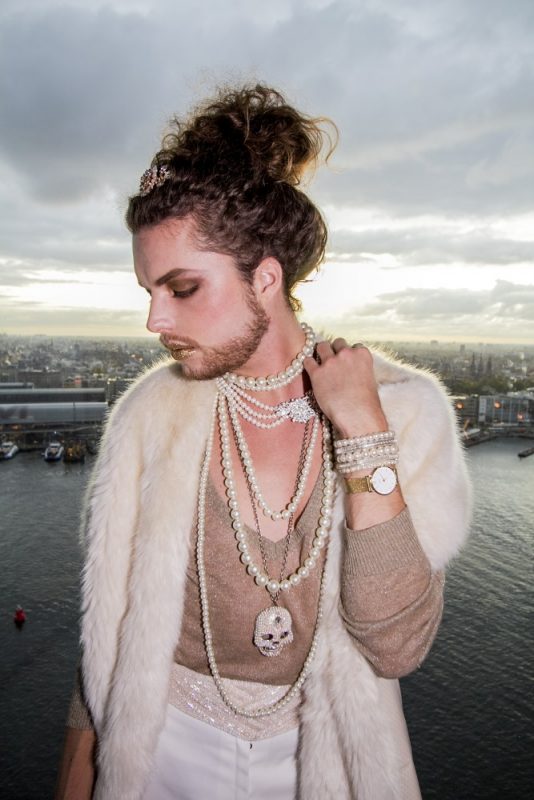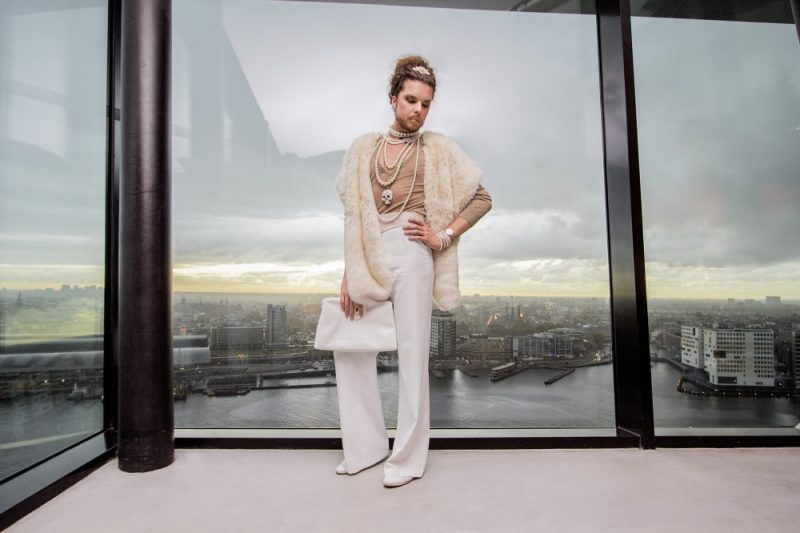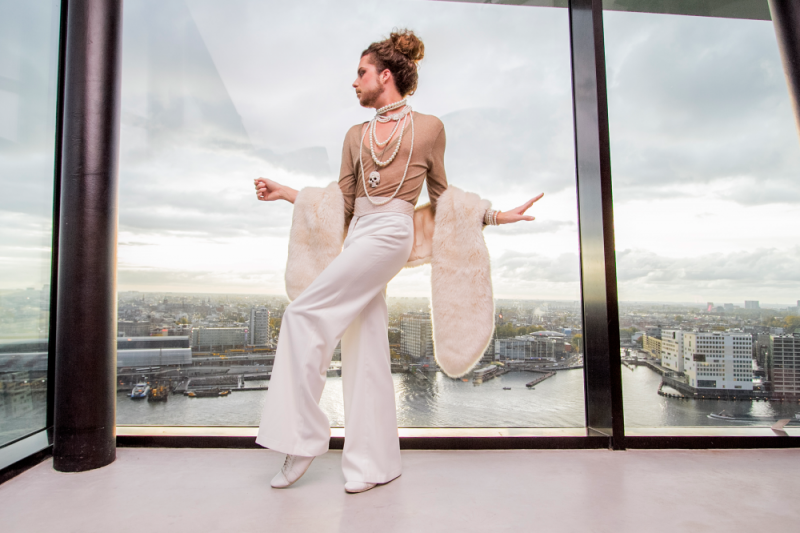 Koeskoes!