Spring Jitters
Last Sunday was the first day where I could go out without a coat on. I love those kind of days. They make me feel liberated. Not wearing a heavy coat literally feels like I shake the winter off of me. In with the warmth, out with the cold. It makes me happy that I can finally wear the clothes that have been hanging in my closet the whole winter. Longing for me to wear them.
Like the kaftan I'm wearing in the pictures. Designer Sabine Staartjes made the kaftan for when I went to Rome last autumn. I havent't been able to wear it ever since. Now the weather is perfect to wear it. Even better with a little spring breeze, which makes the kaftan float heavenly.
---
Pictures: Peter van der Wal
Styling & Make-up: Elio Heres
The look: Kaftan by Sabine Staartjes, shirt and pants are vintage from Het Kaufhaus, belt is from Laura Dols, clutch is from Mango and loafers are from We are Vintage, sunnies are from Diordie, watch is from Cluse.
About the look: The burgundy red in this look makes it feel priestly like, heavenly even. It's one of my favourite colours. The gold from the big heart on the back of the kaftan makes a lovely combination with the gold from the watch, sunglasses and clutch. A very refined and sophisticated look.
What do you think?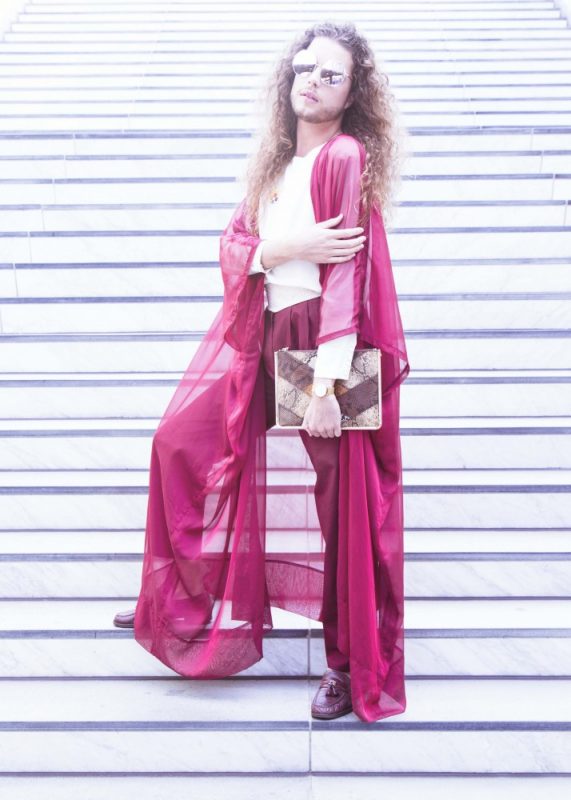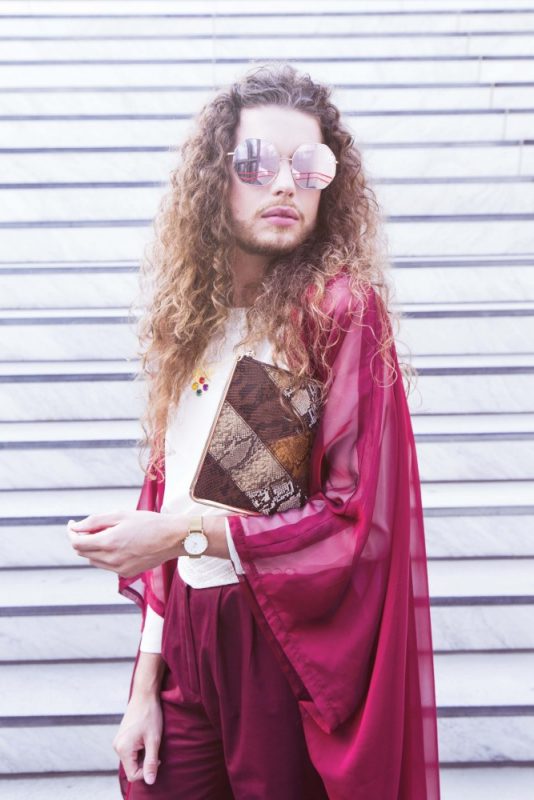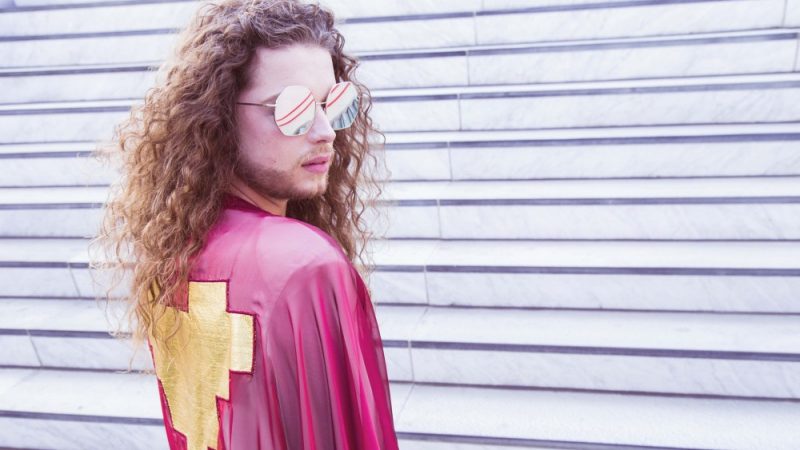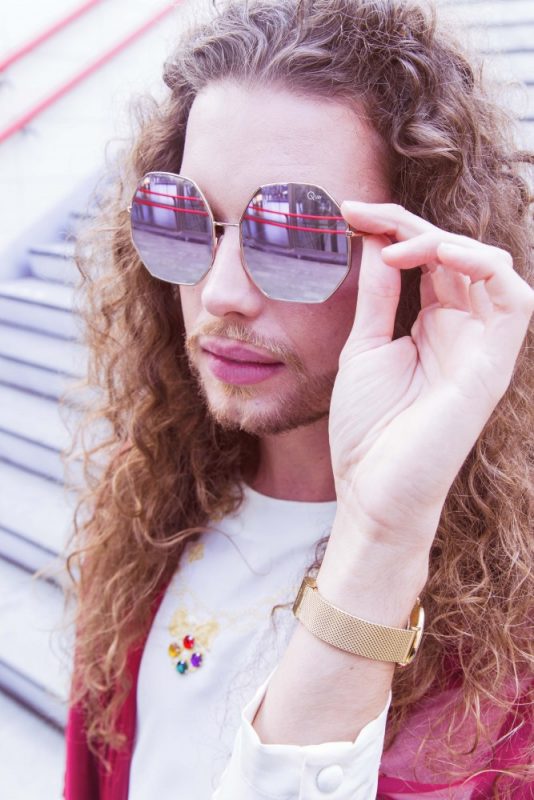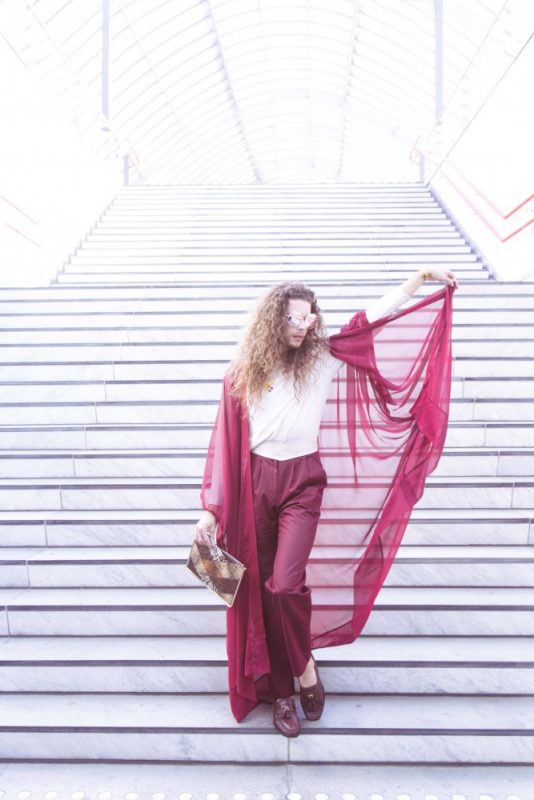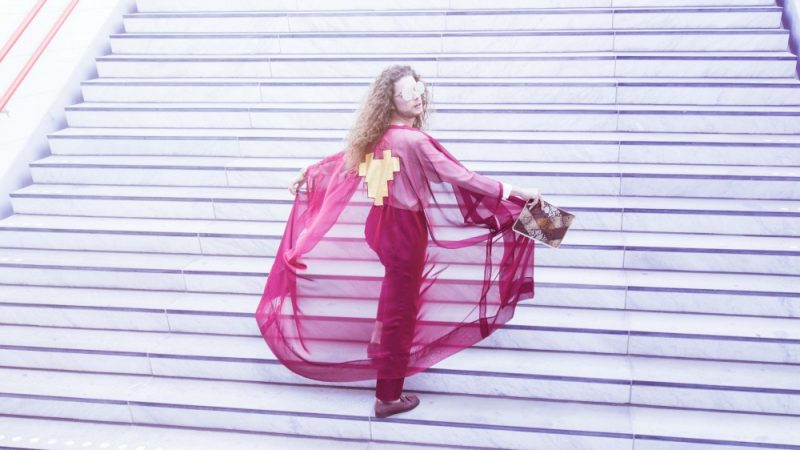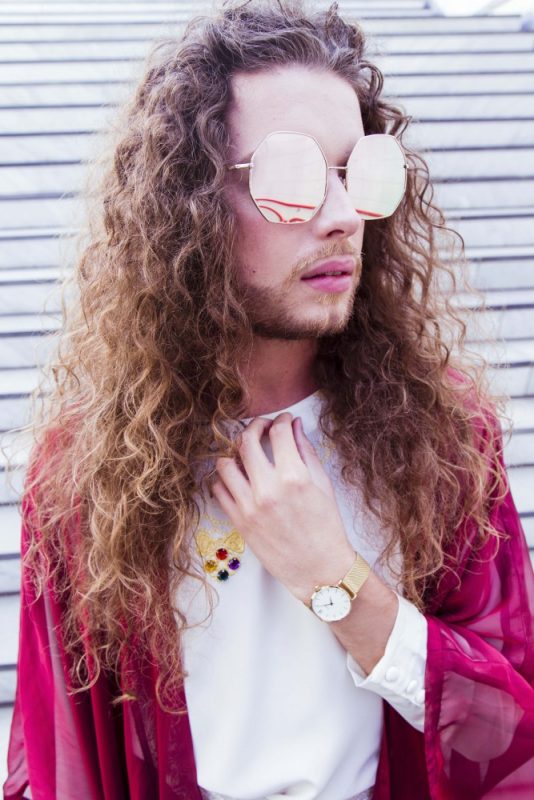 Koeskoes!