New Year's reception
Happy New Year babies!
Thanks so much for your support in 2016. I hope you will keep on supporting me in 2017 on my blog and Youtube channel. I'm determined to keep on inspiring you even more in 2017.  I will launch my Youtube channel on my birthday, in little less than two weeks.  There is actually a little thank you video on my channel already, go check it out!
A new year also means a lot of New Year's receptions for most of us. It can be a challenging to look smashing on those occasions. The receptions are mostly right after your work shift is over. You're determined to keep your New Years resolutions for at least as long as January. Let everybody see that 2017 is going to be the year you exceed them all. So how can you transform your work outfit in to a smashing cocktail outfit?
Off course you could bring a whole other outfit and change in the restrooms. Not that comfortable, if you ask me. I just like to throw some heels and accessories in my bag. With that I can transform my work outfit into a more glamorous cocktail outfit.
---
Pictures: Robin van de Kraats
Styling: Elio Heres
The look: Feather white jacket and white seventies pants are both vintage from Recessie, bowtie is from Het Kaufhaus, bag is from Weekday, shirt is from AliExpress, loafers are from Topshop. The heels are from Solestruck, bracelet from Zipper and I bought the clutch in Chinatown, Bangkok.
About the look: Maybe the feather coat isn't something most people would wear to work. It is however perfectly suitable for a New Years reception. Just leave it hanging on your chair during the day. I love how a few small fashion pieces can transform this look from a daily work outfit to a more nightly cocktail outfit. Off course you can wear a different kind of pants or loose the jacket. This look is to show you how a little effort can transform your work outfit into a glamorous cocktail outfit.
What do you think?
Thanks Lola Luid for the amazing location.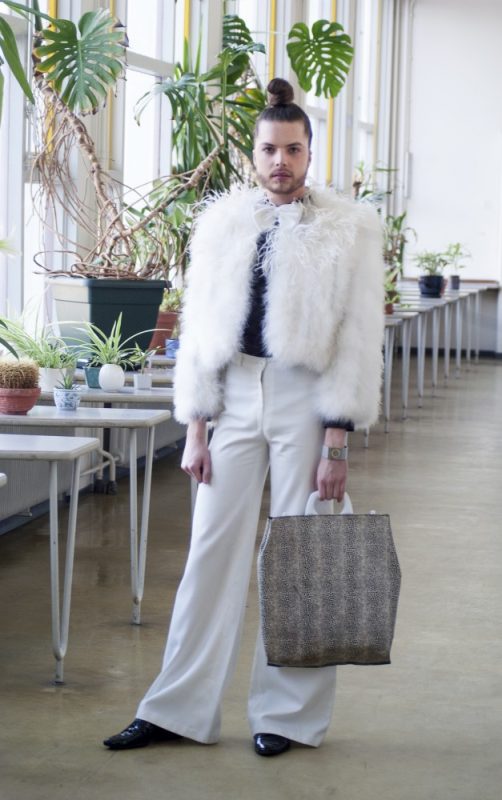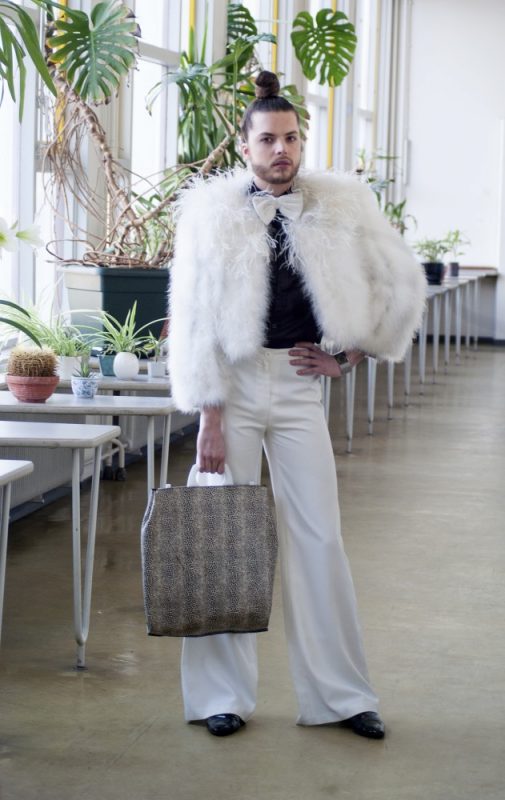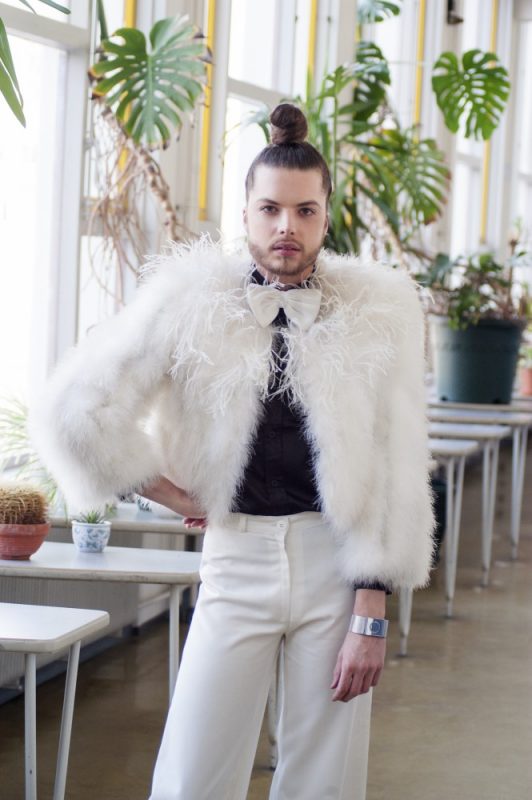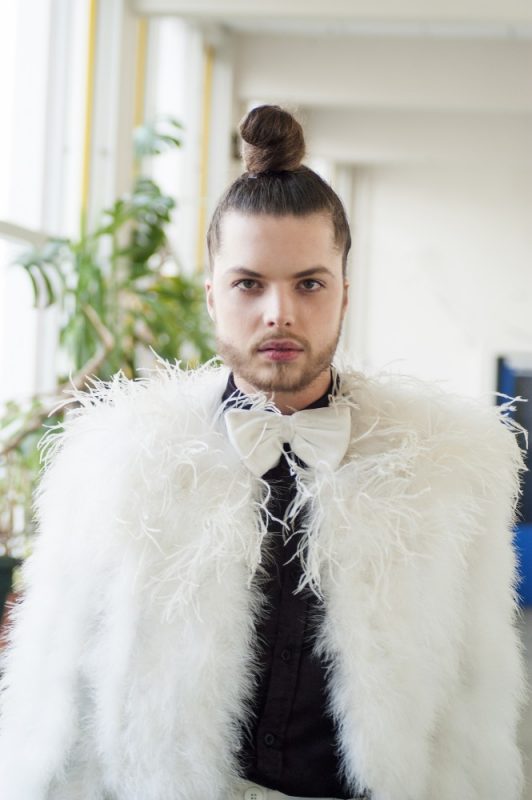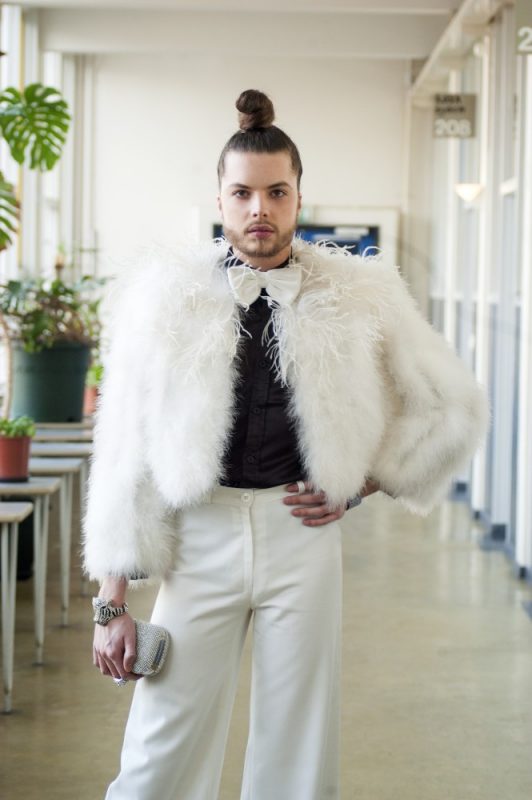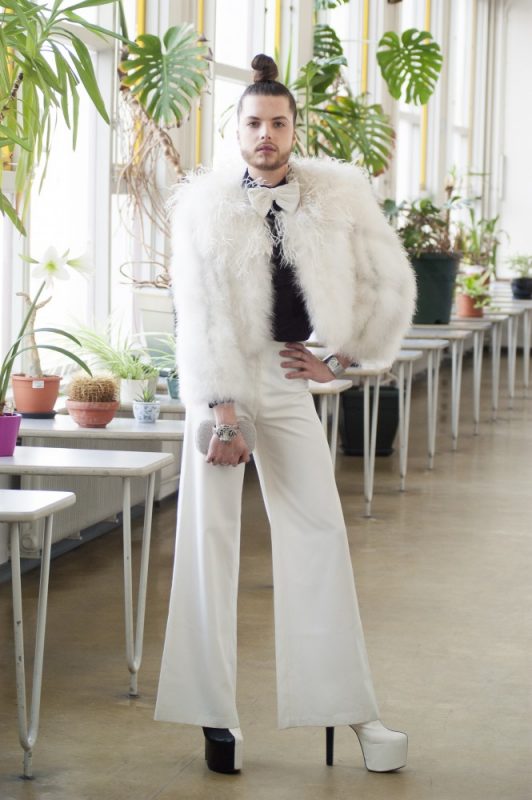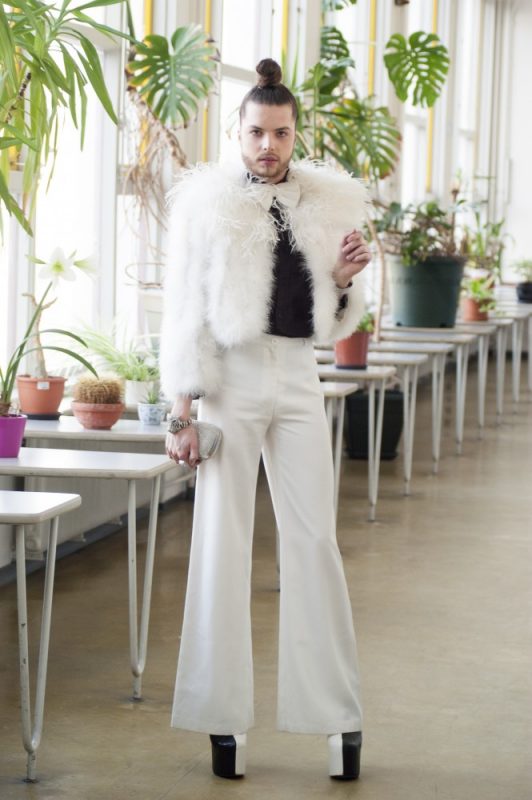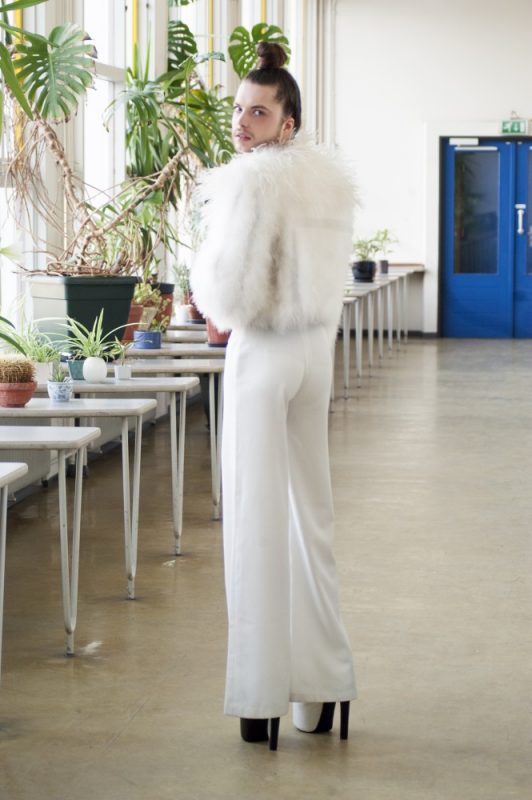 Koeskoes!