Vietnam: Hue
I didn't want to leave the beautiful countryside of Ninh Binh. But it was time to go to Hué in the middle of Vietnam. It was my first time in a sleeper train and I had to overcome the feeling of sleeping in a bed where thousands of other dirty people have slept in. I got to Hué in one night with a few hours of rusty sleep. The city and its surrounding countryside is right in the middle of the old warzone between the communist North Vietnam and the United States together with South Vietnam.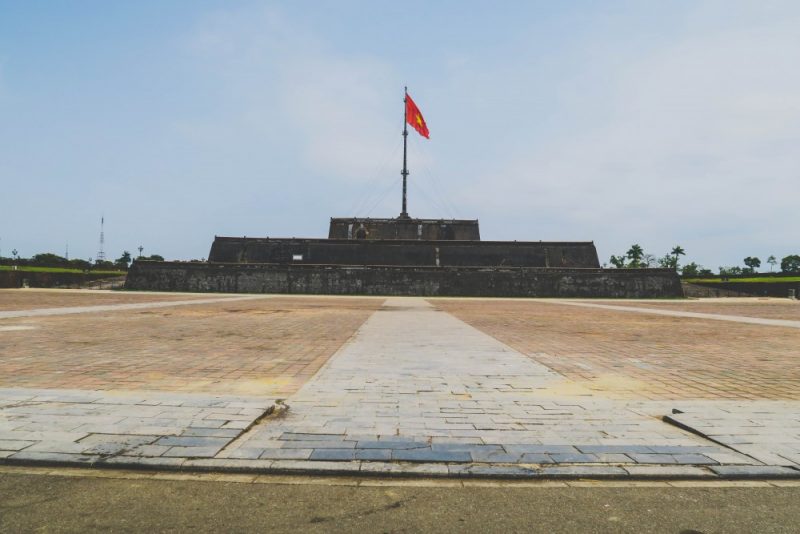 The city itself hasn't much to offer. It has a beautiful imperial old city with a beautiful garden, which is worth visiting. Make sure you check which entrance and exit you take. The imperial old city is very big and if you walked all the way back, in the smashing heat, to find out the entrance is no exit you will surely faint. Like I did. Thanks again Bono for telling me the entrance was also an exit, haha. To avoid the smashing heat whilst walking, rent a motorbike!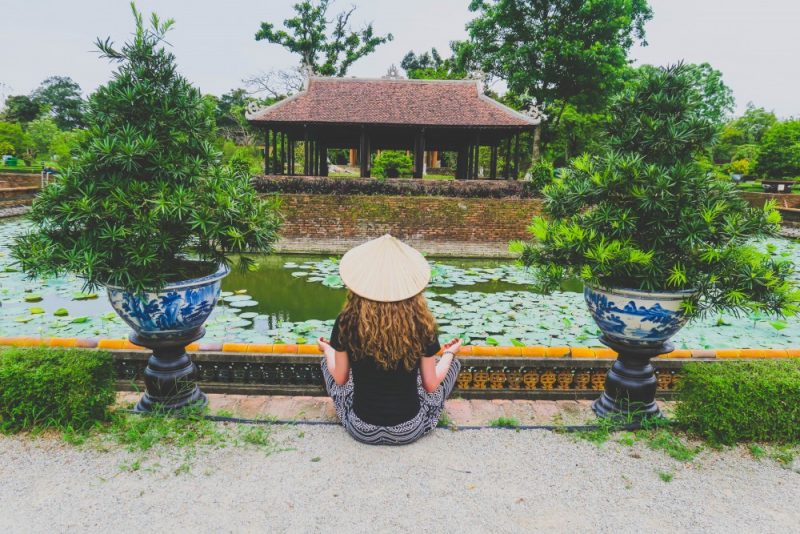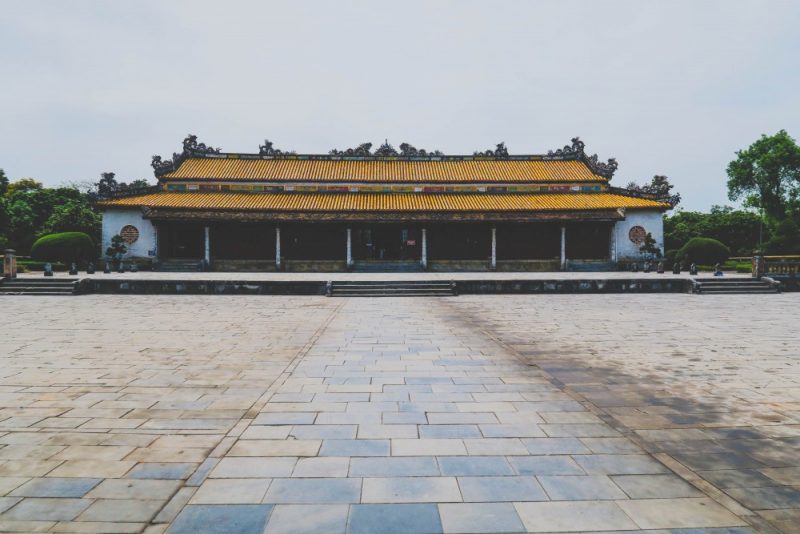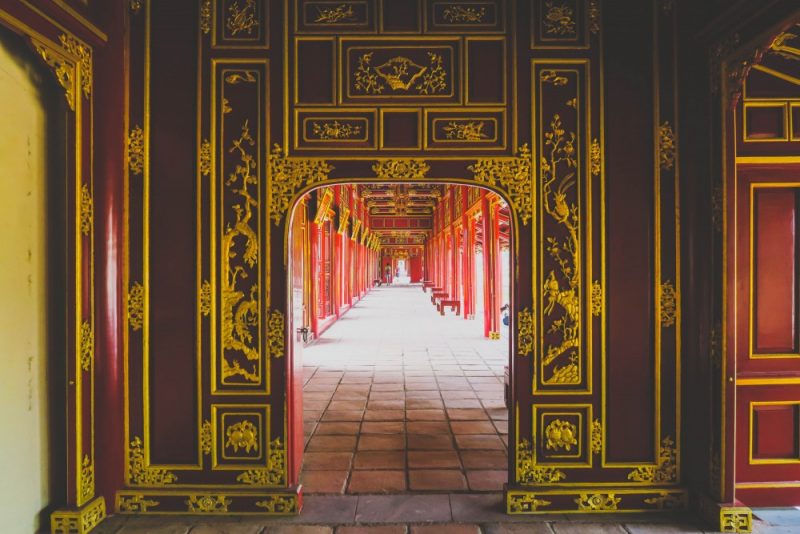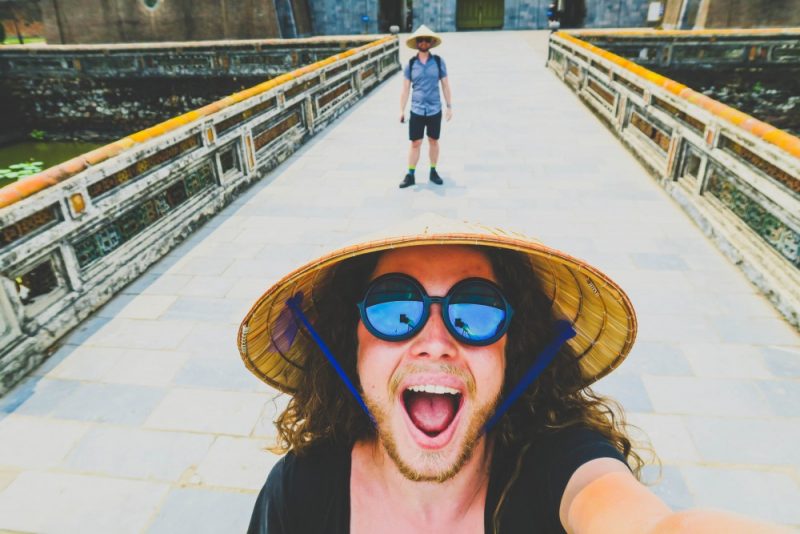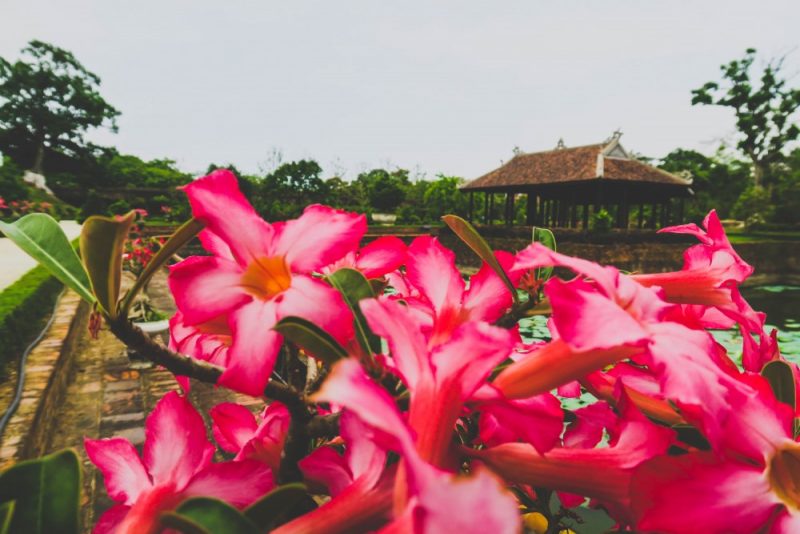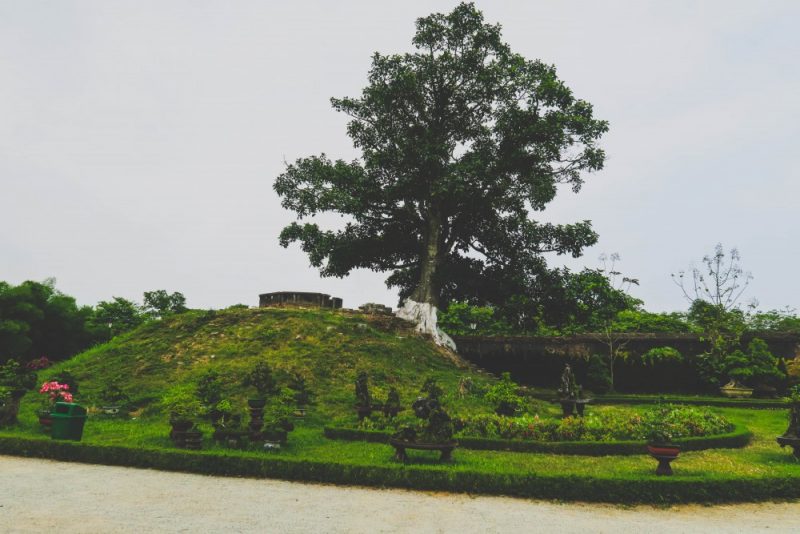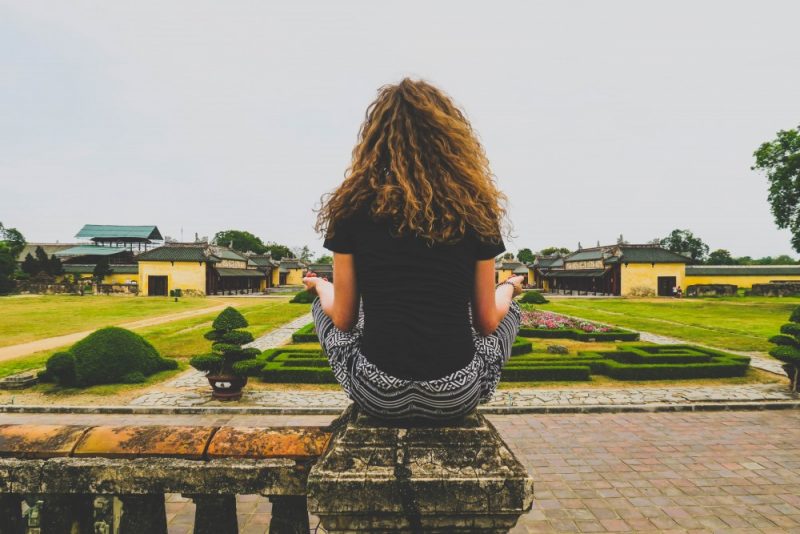 The rest of the city feels really touristic with a lot of hotels, hostels bars, karaoke bars and there are more coffee bars than restaurants. So the coffee is really good there, the food was nice and karaoke was really funny. When you go for karaoke, you get your own room and just sing, drink and chill with your friends without getting bordered by other people. Loved that!
Most people who travel to Vietnam visit the war tunnels near Ho Chi Minh city. I don't like to go to very crowded places packed with tourist. Their loudness, disrespect and massiveness annoy me. I visited the war tunnels near Hué to avoid that. I do like to learn more about a country's history and culture. You can book a tour with Easy Riders in whole Vietnam to get from one place to the other or the visit places. I forgot that touring with easy riders is on the back of a motor. So I was in quite a shock when they picked me up at my hotel. I had a massive hangover from the karaoke bar the night before so I was really looking forward to sit in a taxi for four hours. So I sucked it up and got on the motor to start the tour threw the countryside. The motor guys were really nice and we stopped multiple times to drink some cold water. Also to see some other war places on the way to the war tunnels. Like the famous river and bridge below, that divided North and South Vietnam. The motor guy gave a little information about each place, which was a good way to learn more about the war. It was so very hot (not good for a hangover headache) and my back was hurting from sitting without support for all those hours. So I was really happy when we arrived at the tunnels. Soon that happiness turned in to sadness after seeing the actual war tunnels and the way people had to life there all these years of war.
The way back was along the seaside with a cool breeze that was more than welcome. Also hearing the sea was a nice way to filter all the negative emotions away and see how amazing and resilient these people where in time of war.
If you, like me, want to avoid the really touristic places but still want to get to know the country's history and culture book your tour with Friends Travel Vietnam. It's a real authentic experience and is well executed.
Are you excited about going there? Make sure you fix your visa for Vietnam as cheap as possible via Friends Travel Vietnam.
Koeskoes!