Vietnam: Bai Xep (Life's a Beach)
Yeah I know that I've been back in Amsterdam for a while now. My busy life has been getting in the way of me telling you babies about my travel stories. The stories are still quite alive in my head so enjoy this one. I will turn up my pace with the rest of my stories of my travel time in Vietnam.
After the hush and partying of Danang and the many walks up and down to the tailor in Hoi An, it was time to chill. Sidney from FriendsTravelVietnam told me about this amazing little village with only 300 inhabitants on the beach in the middle of Vietnam. There is only one village well there where a little market is situated.
The taxi got stuck in the small street just before the well. The taxi driver insisted to bring us where we had to be but the village people weren't having it. Also the little road became such a small alley that the taxi got stuck, oeps. I got out and walked further down the little alley. I walked underneath the bright purplelicious flowers that had the most welcoming smell and got to this amazing seaside scenery.
Sidney told me to stay at this fabulous place called: Life's a beach. So I booked Bono and myself a cabin there what turned out to be the whole beach house, haha me like. Although the place was quite expensive for South-East Asia standards, it was totally worth the money. Bono and I literally did nothing but swim, eat, sipping G&T's and sleep for three days.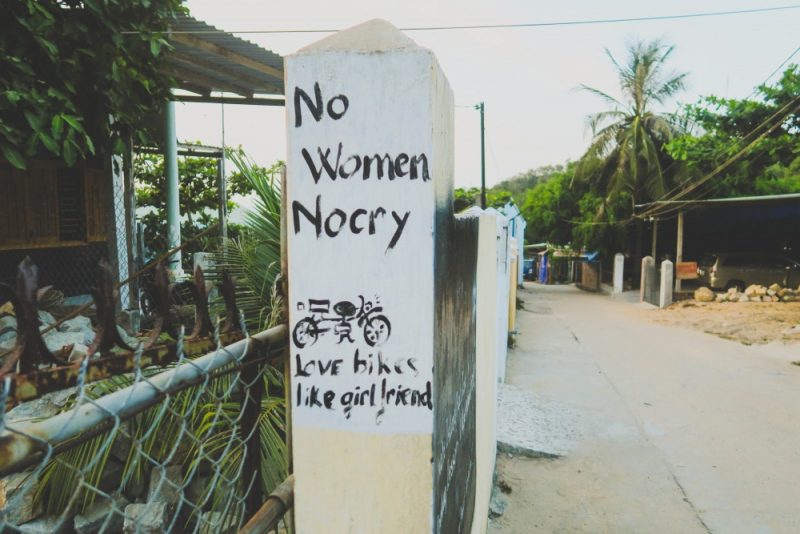 Well and that is about all there is to say, haha.
Are you excited about going there? Make sure you fix your visa for Vietnam as cheap as possible via Friends Travel Vietnam.
Koeskoes!