Stripes and dots
Don't you agree that stripes and dots make an outfit look more happy? Don't get me started on how happy I felt once I combined both in one outfit. Combining stripes and dots give the outfit an extra dimension to look at. It's not just plain white and pink anymore. As you can see in the pictures the stripes on the pants combined with the dots on the shirt give such a summerly, bubbly and happy vibe. Perfect for a walk on the beach or a picknick in the park where everybody is happy. I know people can be a little anxious with mixing different prints or styles. It can also be very nice to mix different prints and styles! Don't contain yourself to just one fashion thing like only loving stripes or dots. Open your fashion world and start mixing! It's like Karl Lagerfeld once said:
"Trendy is the last stage before tacky."
Don't be afraid to try. You might actually find yourself to be trendy! Like how I felt when I combined the stripes and dots.
---
Pictures: Maikel Huijsman
Styling: Elio Heres
The look: Sunnies are from Polette, shirt is vintage from Het Kaufhaus (Utrecht), Watch is from Cluse shoes are from Primark and pants is from Fame and Partners.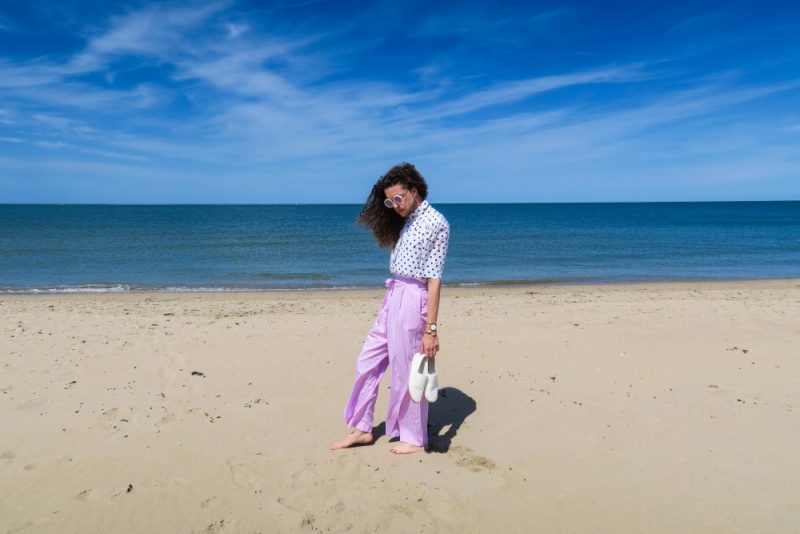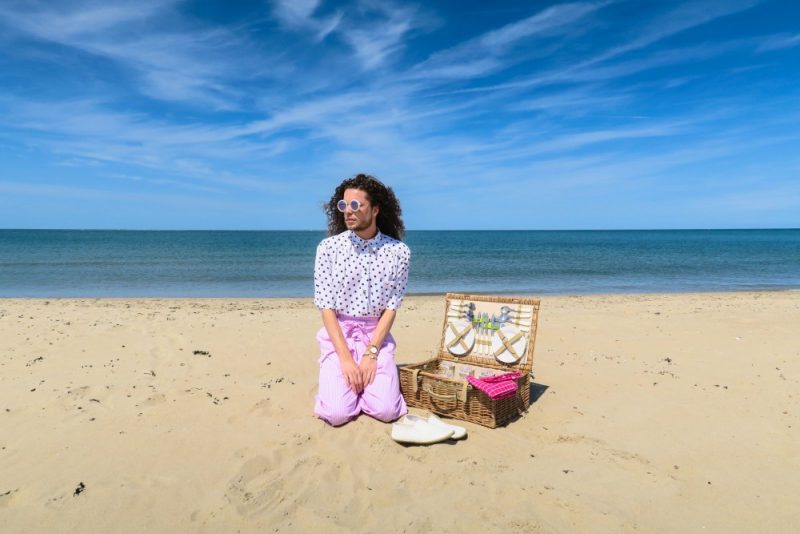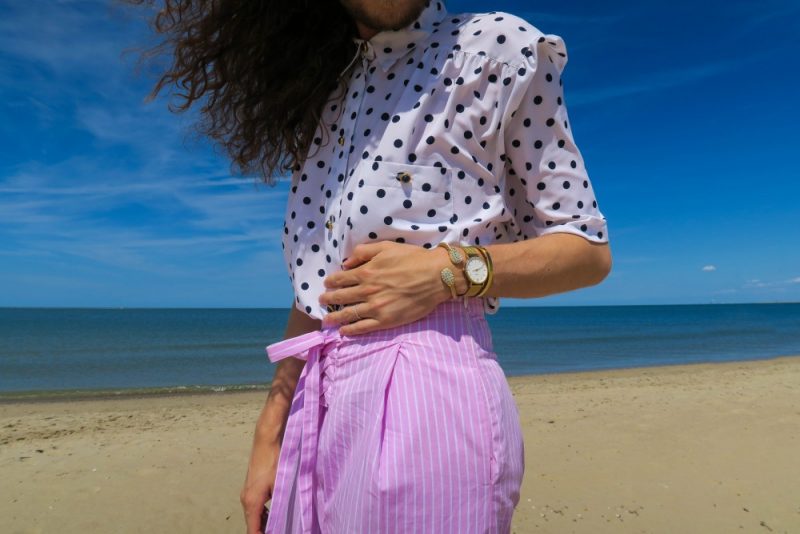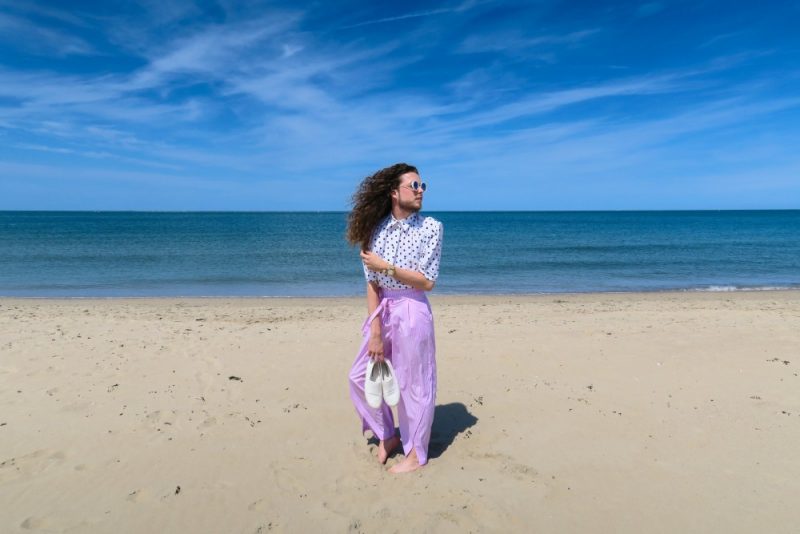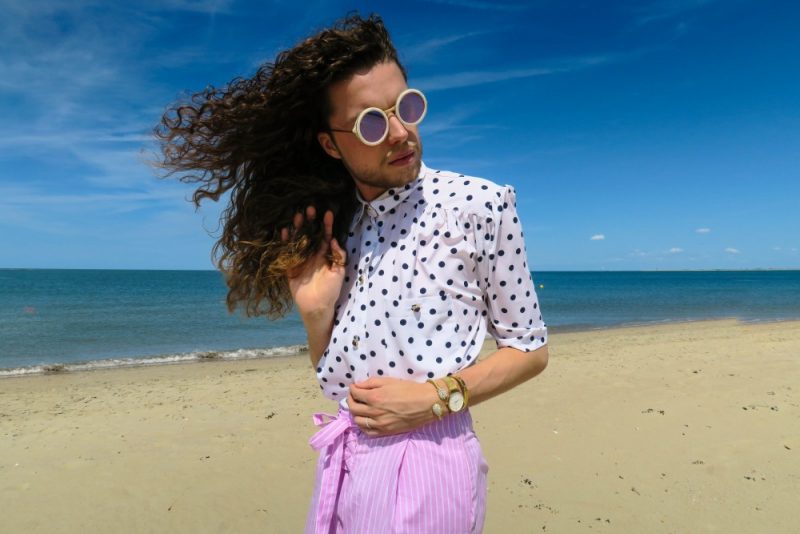 Koeskoes!