Miss match until the perfect match
When it comes to fashion styling it all comes down to trying new things, trying different options and miss match until you find the perfect match. Well at least in my opinion. We all have our favorite outfit, like that pair of jeans which looks perfect with that particular top.  It can become the easy option over time. Blocking the creative styling thoughts. With the danger that you always seem to end up wearing the same while owning a lot of clothes. That's why I always try to challenge myself to find new outfits with clothes I already own.
It can be a challenge but also very rewarding and joyful. Once you've found a new outfit with clothes you didn't thought looked perfect together. It's almost like a passing a test, or winning the fashion jackpot. It even can become your new favorite outfit.
It always makes me very happy when that happens. It happened to me with the outfit i'm wearing in the pictures. I was struggling to make this outfit look great, simply putting the sweater in my pants was the solution. I think I normally wouldn't do.
Of Course it's nice to buy a new piece once in a while to start the styling cycle again or spicy it up a little. But fast fashion is the second largest polluter of our dear mother earth. Buying vintage clothes and not throwing away clothes that can also be fixed at the tailor is very helpful. But at least as important is:
Trying new things, trying different options and miss match until you find the perfect match…
---
Pictures: Maikel Huijsman
Styling: Elio Heres
The look: Sunnies are from Polette,  sweater is from Bas Kosters, pants is from Het Kaufhaus, watch is Cluse, bracelet is from Belgique Boutique , shoes are from André and clutch is from Bij ons Vintage.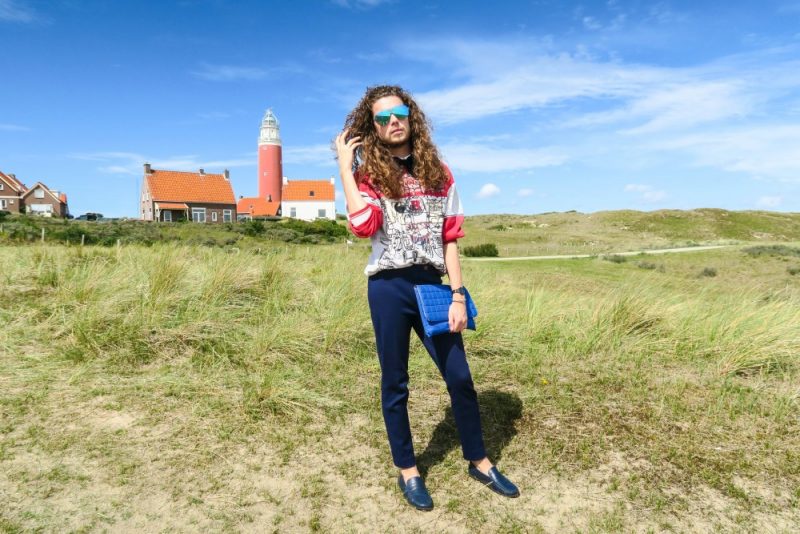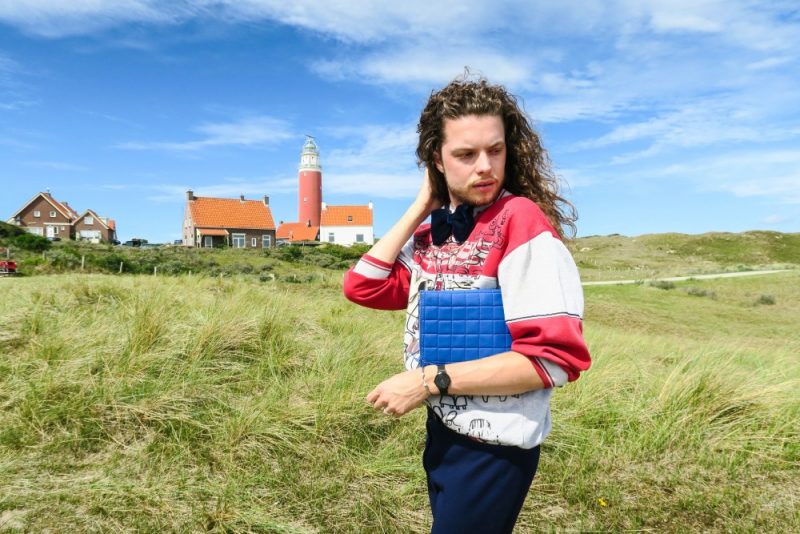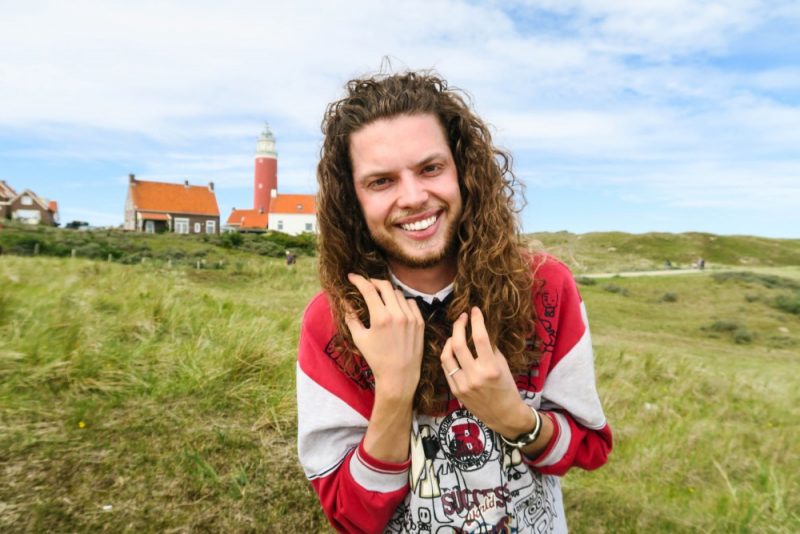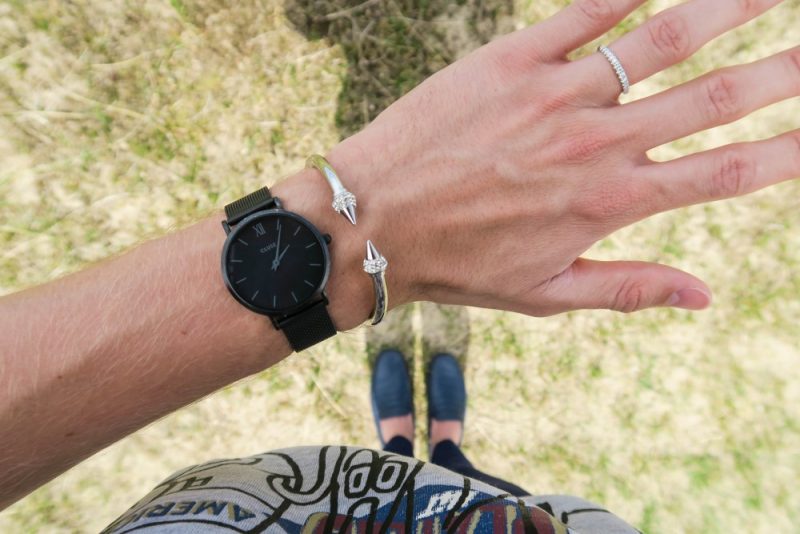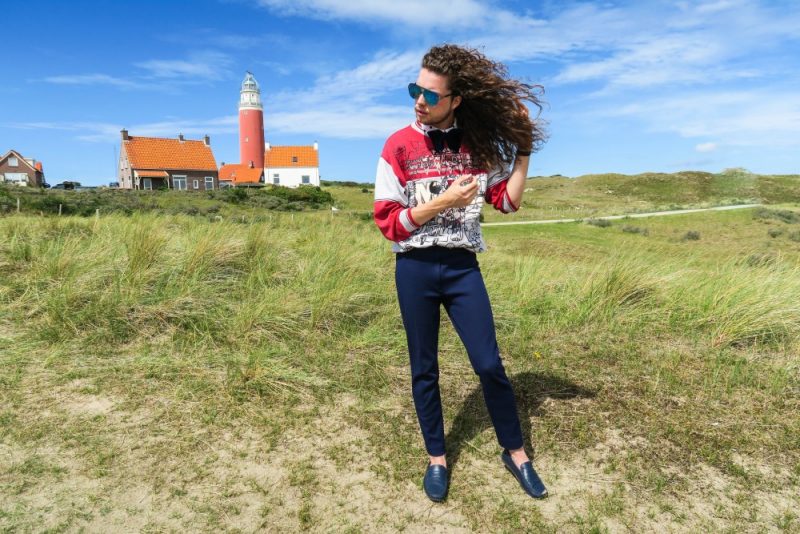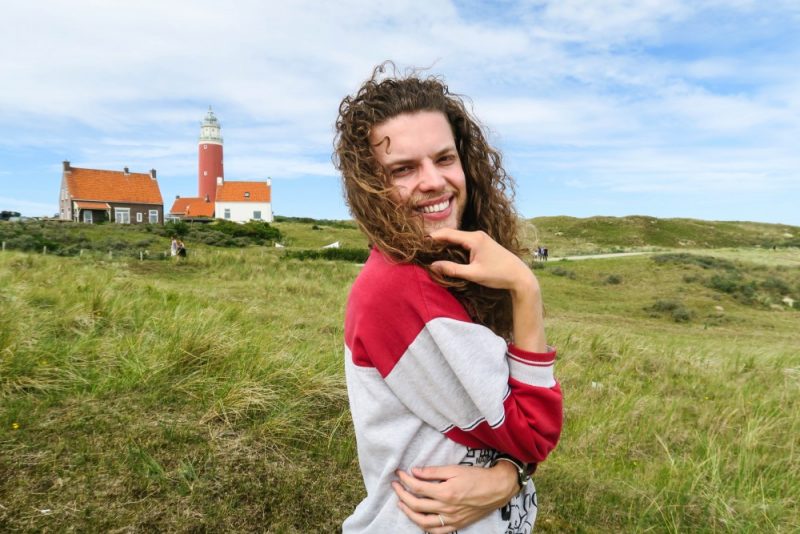 Koeskoes!