From a fashion pain to a fashion gain
There's probably one piece of clothing in your closet that's been in there for ages without you ever wearing it. You felt internal bliss when you bought it but when you came home it just didn't seem to fit with anything in your closet. Don't be despaired, there's still hope to revive your eternal bliss with the piece. I will give you a few style tips to turn your fashion pain into a fashion gain.
Don't give up and don't throw it away! Since sustainable living becomes more and more important this tip is not to be missed. It is also such a pitty, because you did like the piece. You've spend your hard earned money on it. In addition, you also save money by styling the piece in a whole new look. A perfect fashion gain.
The second tip is to look at the length of the piece. The grey jacket in the pictures, was hanging in my closet for ages. I had never worn it. I couldn't get rid of it because I still adored it so much. When my preference shifted from hipster pants to high waist pants, the jacket suddenly fitted perfectly. I have never worn the jacket because if I wanted to combine it with a hipster pants, it would've shown another piece of clothing from underneath it. An absolute fashion pain! The high waist pants solves this problem perfectly, making the jacket suddenly my favourite piece in my closet. This also accounts for a short shirt or sweater. If you wear a long t-shirt or sweater you can best combine it with a legging or skinny jeans. Top it off with an oversized coat. It's winter after all. A shirt or a sweater that just falls over or on the hips fits perfectly with a hipster pants. If you wear baggy pants, then a tight shirt or a t-shirt will match perfectly. You can also combine baggy pants with a baggy shirt or a sweater but that looks a bit sloppy.
Tip three is to look at the colour of the piece. Grey, black and white looks well together. This can also be combined with dark shades of colour. Does your piece have a clear colour that appeals to you? Then let that come back in the other clothing. This shows that you put some thought in your look and shows your personal style. In my look you can see the grey of the jacket I'm wearing come back in the Louis Vuitton bag. The black spots from the jacket come back into the bag, faux leather pants, faux fur scarf and bowtie. The white spots on the jacket come back in the white from my shirt.
The last tip is to consider thinking out of the box. Style the piece in a way that you might think will not ever match up front. Sometimes you are so stuck in what you are used to that your blind for new insights. You'll be amazed!
Let me know which piece is been rotting in your closet! Need some help? Don't hesitate to ask me.
---
Pictures: Joy Bomer
Styling: Elio Heres
The look: Bowtie and jacket are vintage from Het Kaufhaus, faux fur scarf is from Zara, faux leather pants is from Topshop, sunnies are from Bij ons Vintage and my bag called Louie and is officially from Louis Vuitton.
About the look: I think look is so chic. I love the combination of black, grey and white. Every colour comes back throughout the whole outfit. That always gives me so much styling pride. Feeling like the ultimate styling king.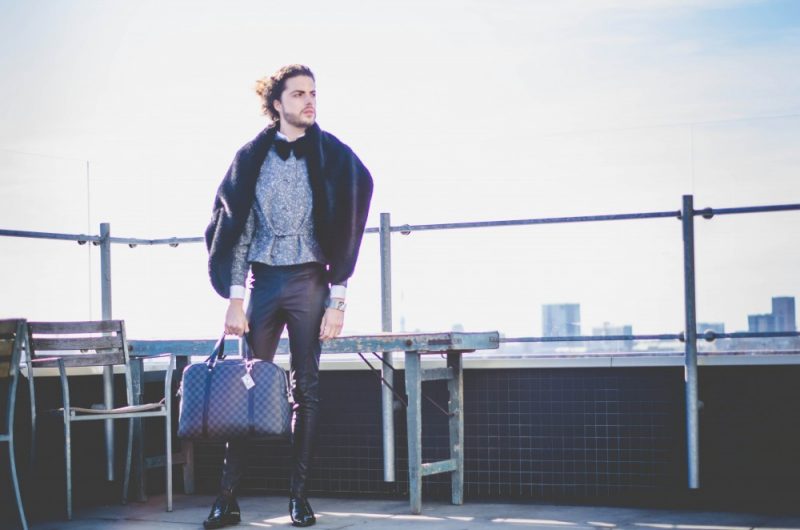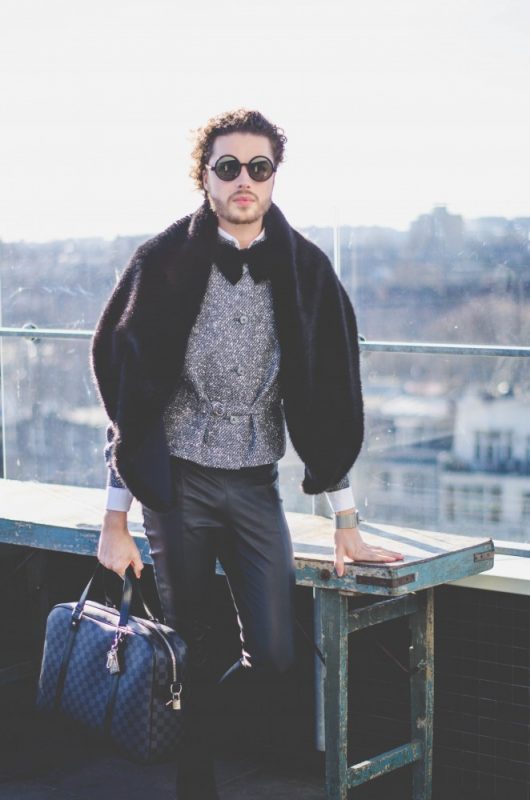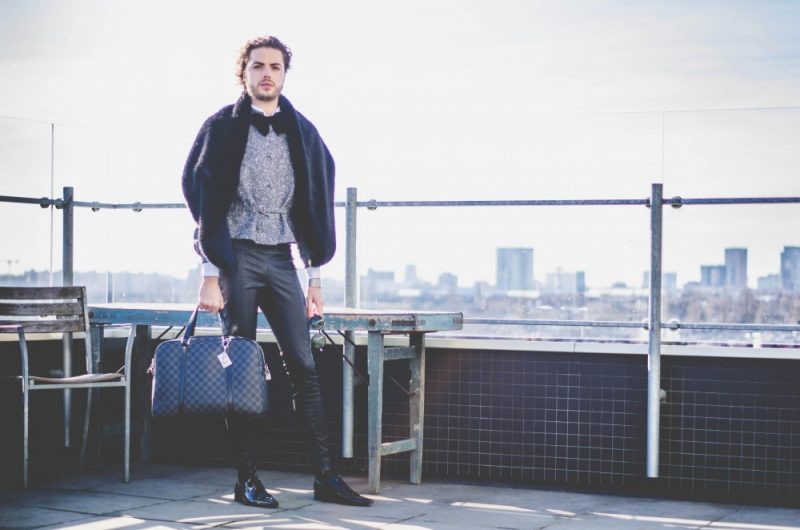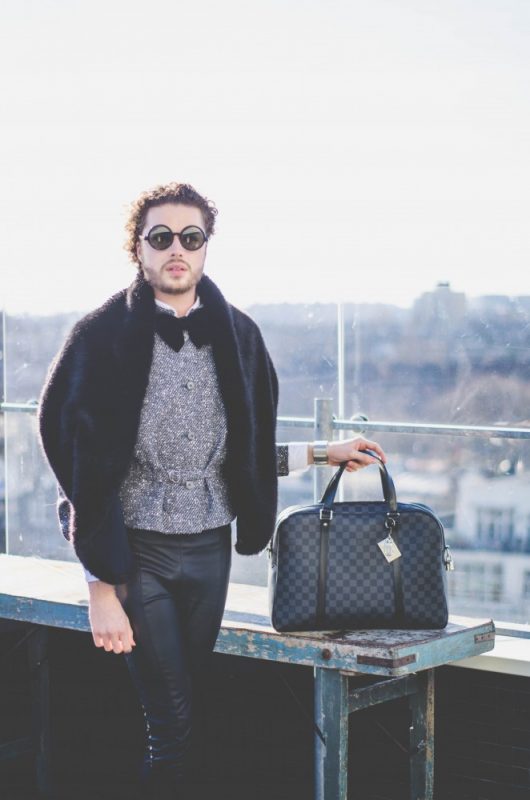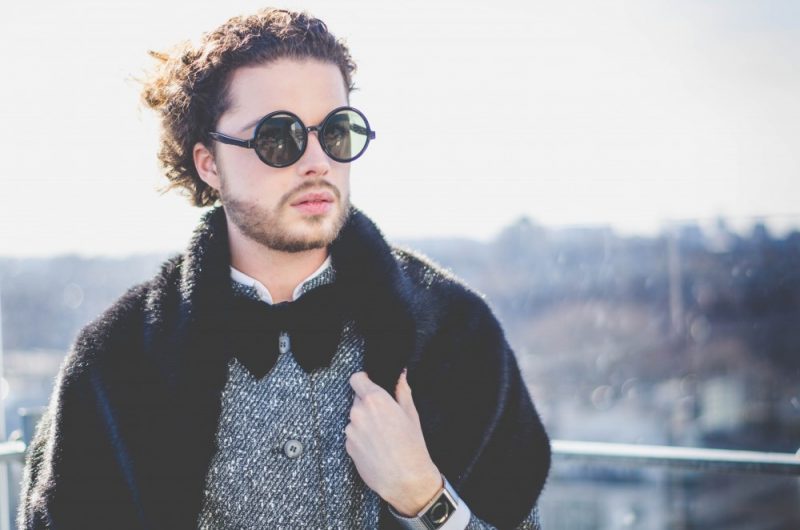 Koeskoes!