Personalize
I encouraged people to be more self-expressed in the way they look in a previous blog post. I called for less conformity and more diversity. But how can you do that?
It seems easier said than done. It didn't happen over night in my case. It's a continues process of growth in which you discover yourself becoming more self-expressed and dare to show that to the outside world. The following four steps will help you find your own fashion style.
First, I would like to invite you to walk to your closet and pick out a few pieces that you think are beautiful. Pick out the pieces of clothing that give you a good feeling about yourself. Look at what they have or haven't in common with each other. What makes it that you like them?
The next step is to find out what colors appeal to you and look nice on you. I love burgundy red, emerald green and royal blue. These colors give me a very chic and stylish feeling. I always scout in fashion stores for these colors. What color makes your heart beat faster?
The following step is to consider the kind of fabric you like. Faux fur, velvet and silk are fabrics that make me feel very authentic and stylish. Nice touch is that I always get a lot more hugs when I'm wearing faux fur. What kind of fabric do you think is nice to wear?
Finally, I would ask you to think about what a typical 'you' thing is, a thing where people can recognize your personality in. A bowtie is totally my thing for example. I am also a huge magpie because I am mesmerized by everything that sparkles. Combining a royal blue velvet bowtie with a sparkling necklace makes me feel so fashionable. This doesn't have to be your thing. Perhaps some customized sunglasses, like the ones I'm wearing with this look, is totally your thing. Or maybe sneakers, high waist trousers, see-through clothing, long vests, brooches or even scarves and so on could be your cup of tea. My lovely aunt loves brooches and pins, she wears a different one every day. So stylish! Buying brooches for my sweet aunt has became a real addiction for me. What is typically your thing?
It's important that you don't put too much weight on it. Start with something small and build your own fashion style from here. At last some words of encouragement from Coco Chanel:
Fashion fades, only style remains the same…
---
Pictures by: Peter van der Wal
Styling: Elio Heres
The look: Sunglasses sponsored by Polette. The bowtie, clutch, shirt and pants are vintage from Het Kaufhaus. Watch by Cluse, necklace by Forever 21, belt by Lady Day and loafers by Topman
About the look: I'm so in love with my new sunglasses, it inspired me to expand my wardrobe and come up with new looks. The concept of Polette is quite amazing, read all about the concept here. The gold from the frame of the sunglasses comes back in my watch, necklace and clutch. The white from the sunglasses in my shirt, watch and clutch. The blue from the sunglasses comes back in my pants. It's all about letting all the colors come back throughout the whole look. It makes the look seem so sophisticated in my opinion. Loving it!
What do you think?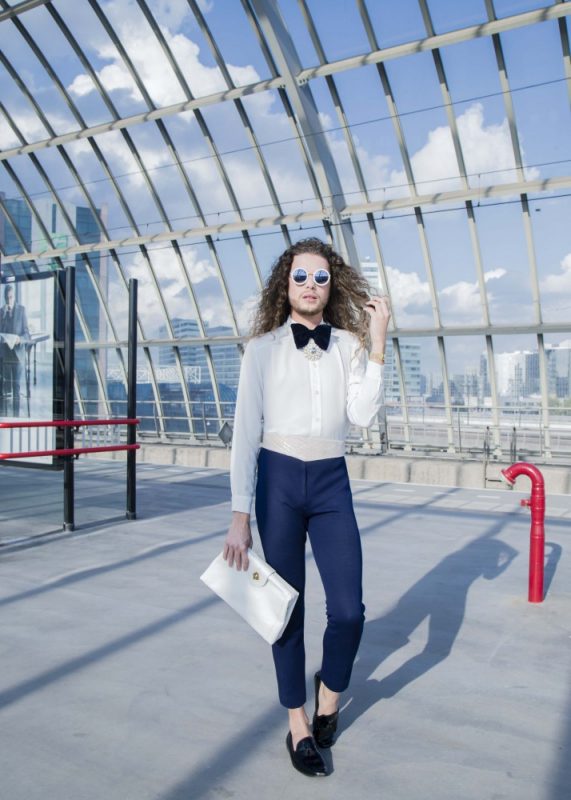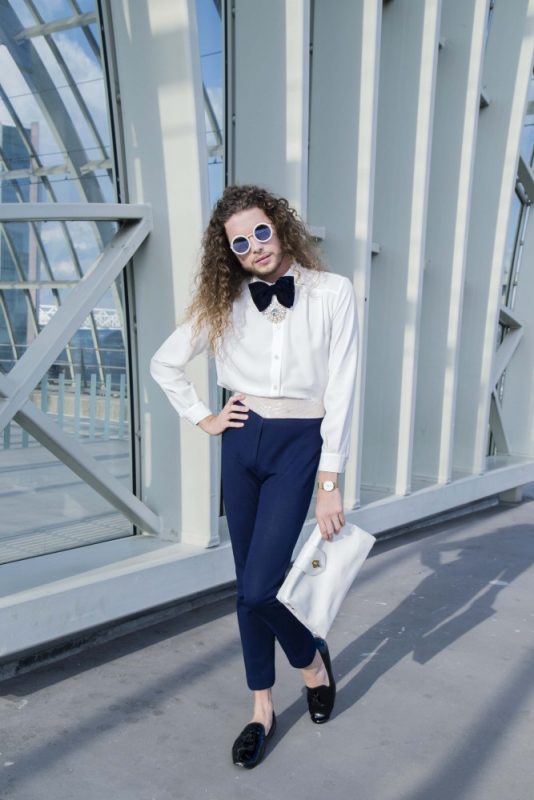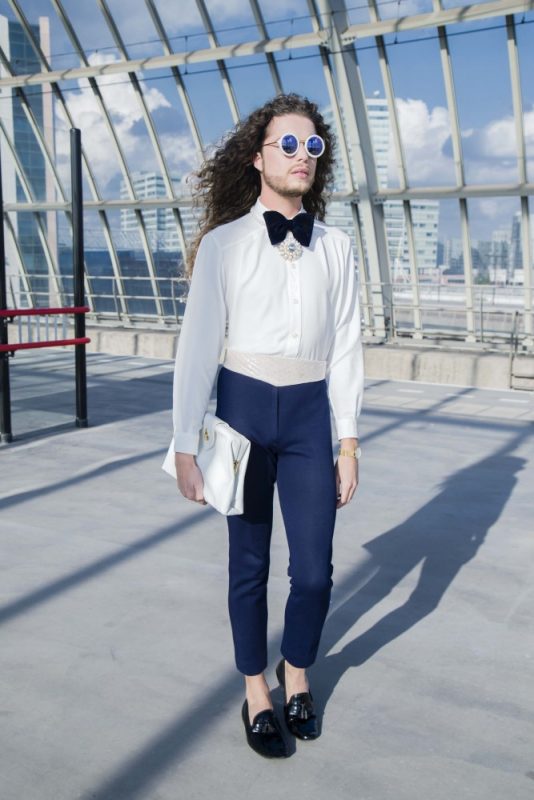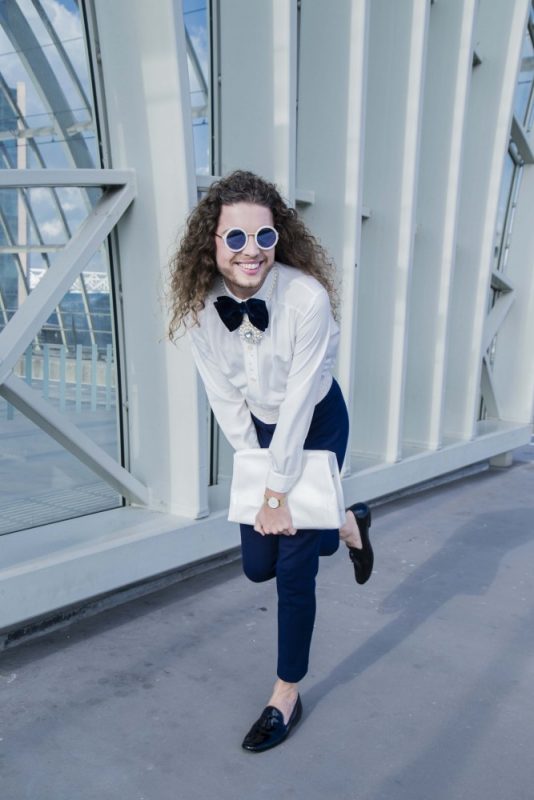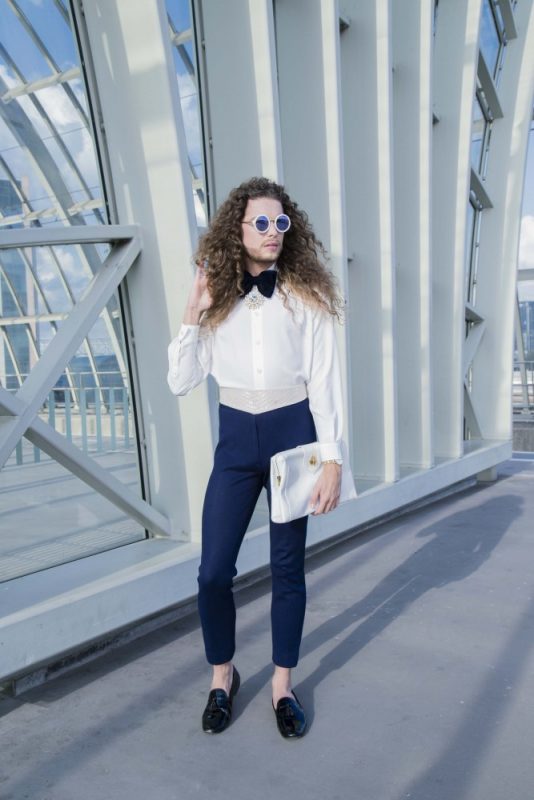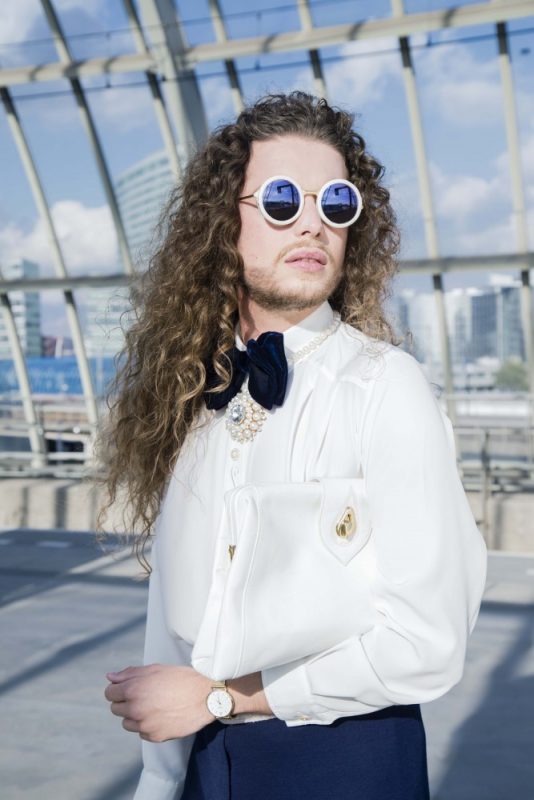 Koeskoes!