One step at the time
I've not been updating you on my fabulous life so much lately. Not because my life isn't that fabulous anymore. It's more a choice to do a little less fabulous things. Being fabulous and doing fabulous things costs a lot of time, creativity and energy. The kind of energy I can't spare at the moment because my master's degree is just sucking up all my energy. Plus on top is that I was sick for two whole weeks and had continuous migraine attacks. I told you about that in my previous blogpost. Even postponing my master thesis and internship wasn't enough to keep me energized and healthy. So I had to decide to take a step back. That was an even harder choice. Because doing less nightlife gigs and fashion shoots really felt as a step backwards. They always make me so happy and get me energized. There are only 24 hours in a day, sadly.  It got me really upset.
Until it dawned on me one day that it isn't taking a step back, it's more taking one step at the time. You can't just keep adding things while keep doing all the rest. In the end you will end up doing nothing. So deciding to do a little less which will keep you able to do more later on is not a step back. It's taking one step at the time. I'm so happy to tell you that it worked because I passed my first master's exam! So it worked!! Remember when you have the feeling you have to take a step backwards, it's not. It's taking:
One step at the time….
Pictures: Peter van der Wal aka Mgr Madhatter
Styling : Elio Heres
Make-up : Merel Halfweeg
Assistant: Thijs Jansen
Look: Bowtie & coat are vintage from Bij ons Vintage, loafers, clutch & sweater are from ZARA, watch is from Phillipe Starck, bracelet is from Christian Koban.
(thank you De Hallen for using your location)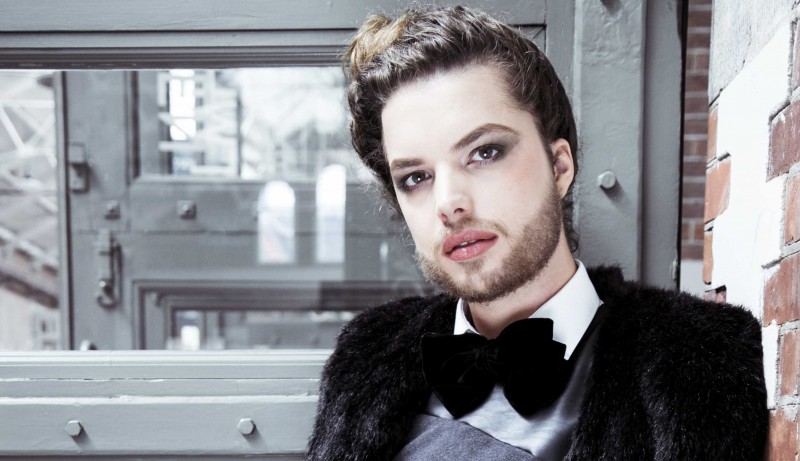 Koeskoes!