My sweet Valentine
It's going to be Valentine's Day early next week. There are a lot different opinions about Valentine's Day. People hate it, love it or may think it's only there to boost business sales. I think it's just about love, love for anything. I think we all need a reminder now and then to be more loving for everything around us. So if you don't a have romantic lover why not give your good friend a rose, your mother, cat or anything else that you might feel love for. What the heck even plant a rose bush for Mother Nature.
I love Holliday's or special days with a clear theme attached. It gives me a reason to dress up. Even more than I normally do. What can I say I love theme parties:
"Life's a party so dress up accordingly"…
---
Pictures: Peter van der Wal
Styling & Make-up: Elio Heres
Hair: Draagbaar.nu
The look: The bowtie, clutch, shirt and pants are vintage from Het Kaufhaus. Blue vintage coat from Marbles & Vintage. Shoes are from ASOS, Sunnies are from ILoveVintage.
About the look: Valentine's day means red, right? Yeah it does but you can play with it as you choose. I made blue the mean color and added a few red touches to give it the valentine's flavour. I believe this looks screams valentine's fierceness in a non traditional way. It makes you give the flirt of Valentine but it doesn't put it in your face.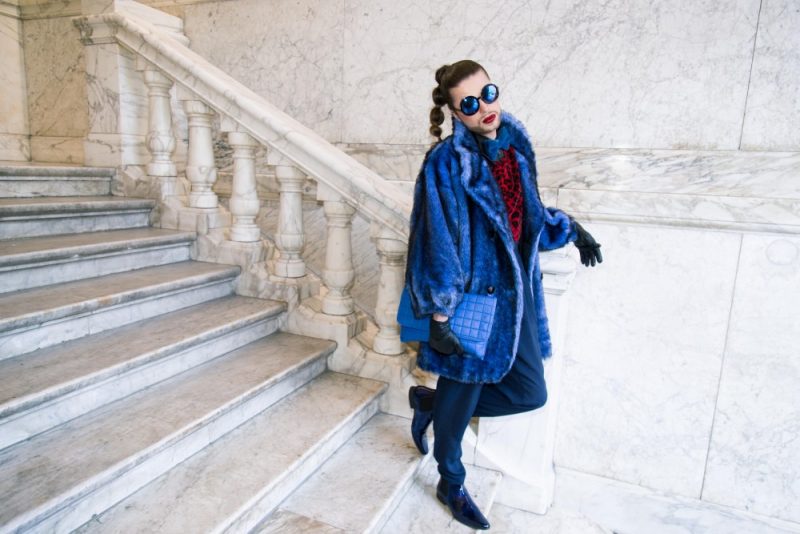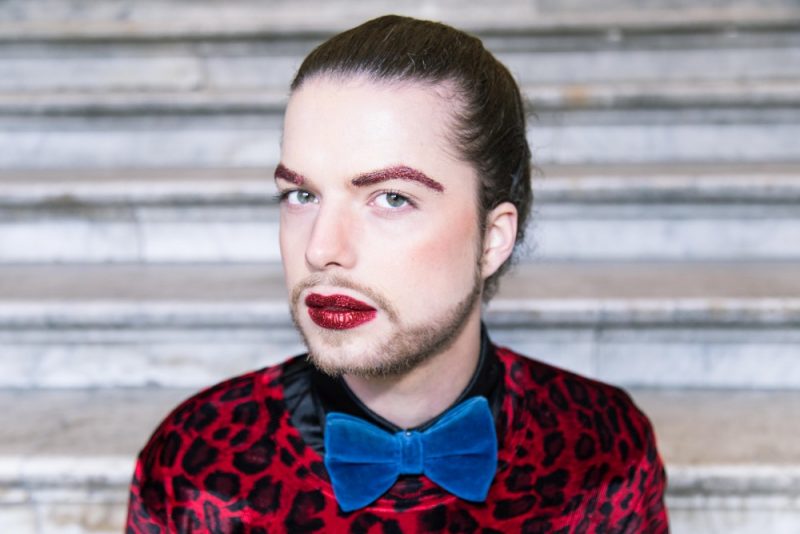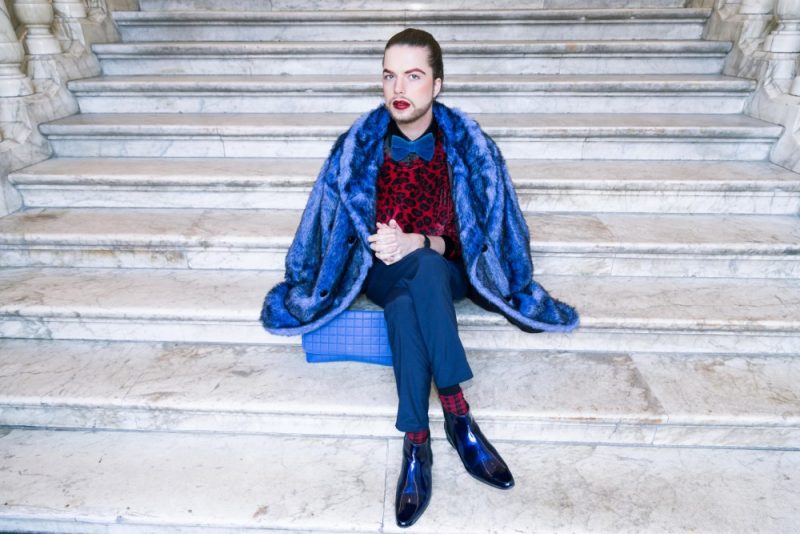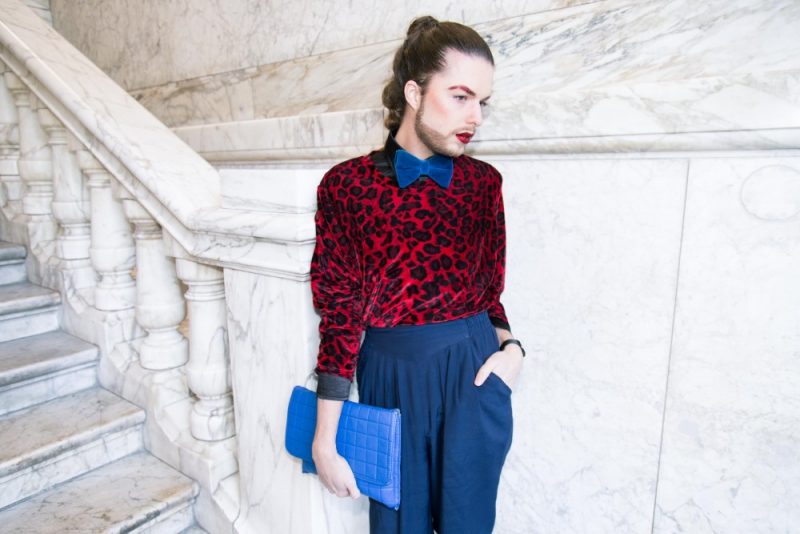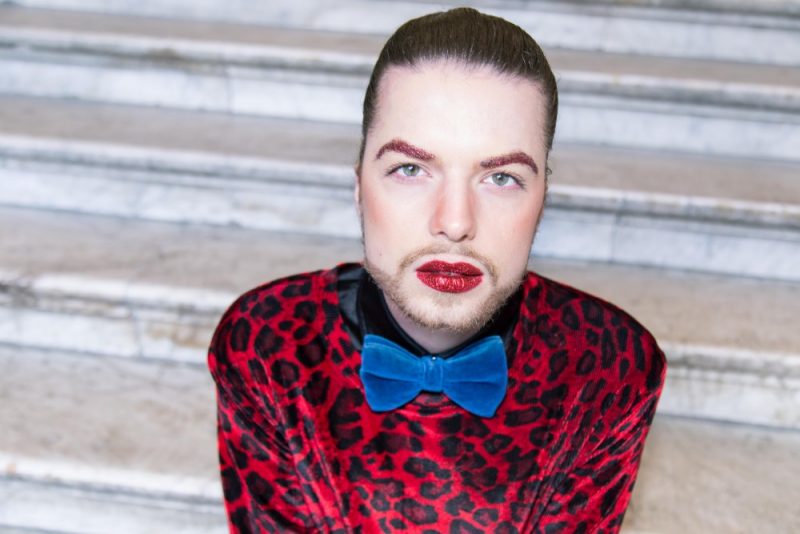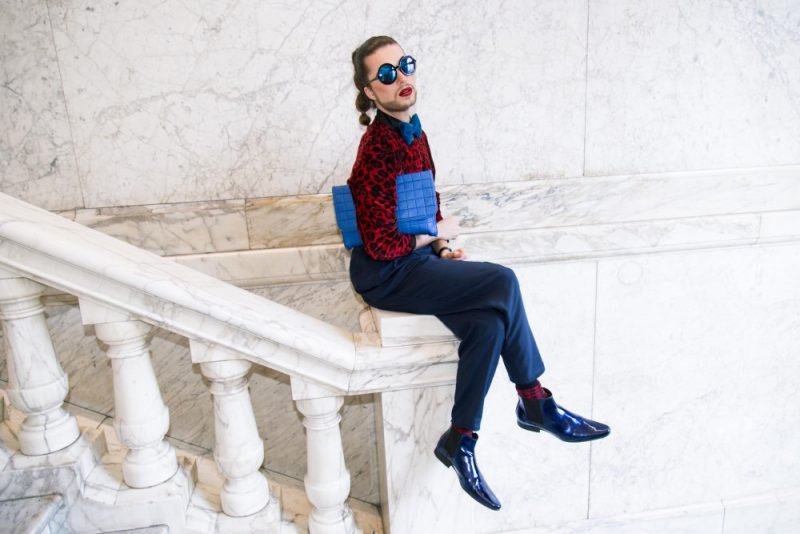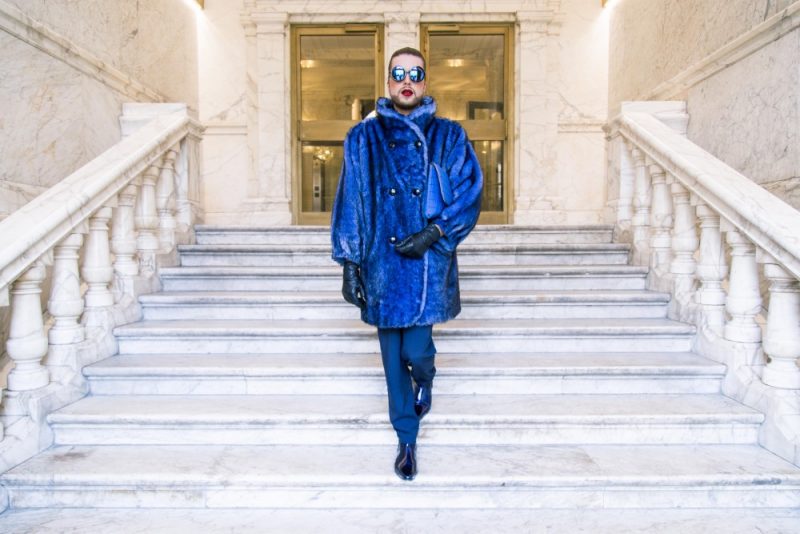 Koeskoes!