Look three MBFWA July 2016
As promised here's look three for the Mercedes Benz Fashion Week Amsterdam July 2016. It was actually the first time a tried to wear a design from a designer that showed that day on each day. Didn't fully work out because I was to late with that idea, haha what's new.  Designer Juliette Heijnen showed her collection on Friday, which was my third day of fashion week. Luckily I managed to wear one of her fabulous designs. I'm very happy that I was one of the best dressed of that day according to the official Amsterdam Fashionweek website, see for yourself.
I'm planning to take my fashion week updates to a more professional level next fashion week. More live updates and more pictures and video's.  Photographer Remco Sijtzema and me are going to work more together in this. Exciting!
---
Pictures: Remco Sijtzema
Styling & Make-up: Elio Heres
Hair: Renee Vos from Hairstudio Adonize.
The Look: Top and pants by Juliette Heijnen, sunnies by Cheapasszonnebrillen.nl, clutch is from Diesel and shoes are from Jeffrey Campbell bought on Solestruck.com
About the look: I always love to know what a designer intended with the design or collection. This collection is called Symposion Aristophanes and is about closing or opening yourself up to the idea of three sexes. Male, female and male-female combined. Plato was inspired about Aristophanes who believed that there were three sexes. There's much debate in our current society about gender and sexuality. Juliette wanted to show and make clothes for people who either wanted to open up to or close themselves off the discussion. As you all know I'm a person who is open to that discussion and I absolutely loved to wear a piece that symbolised the discussion.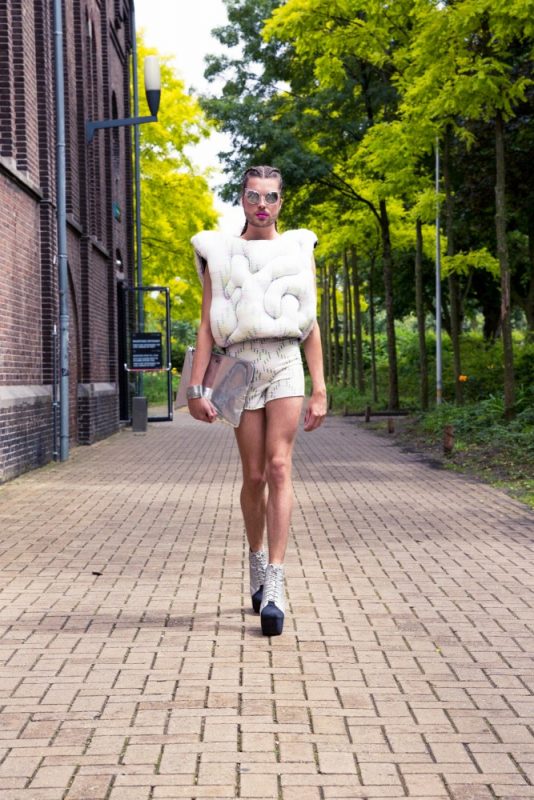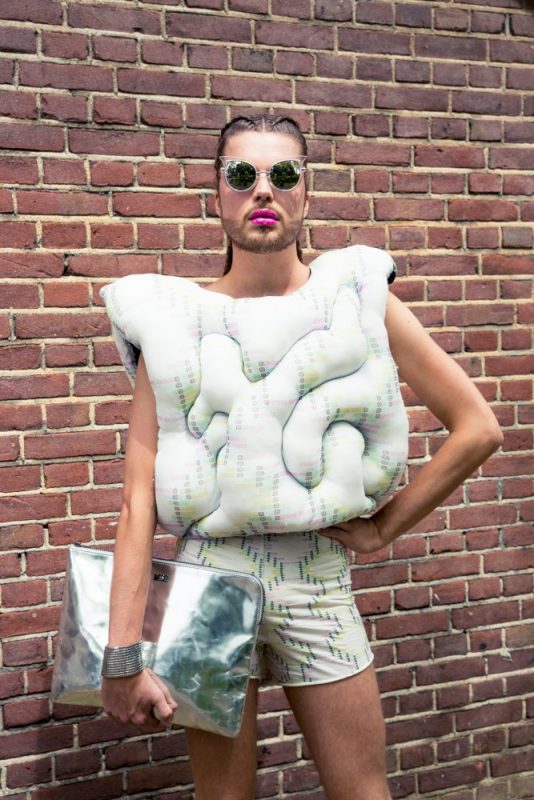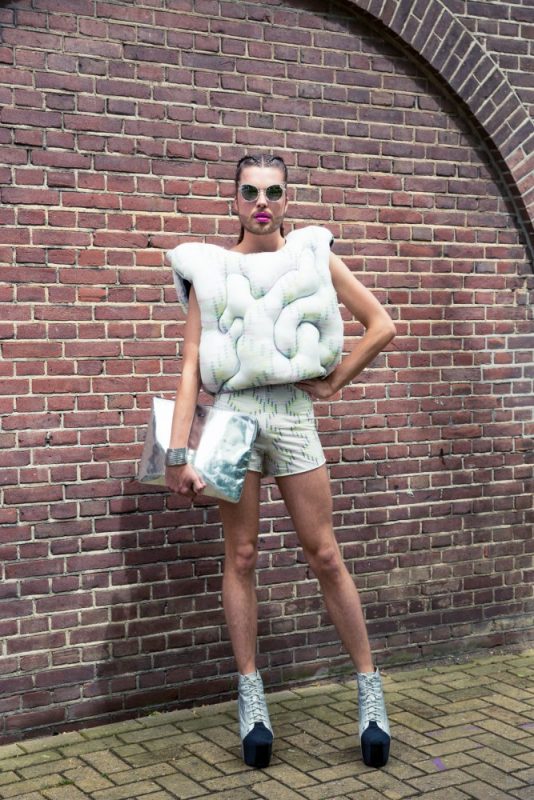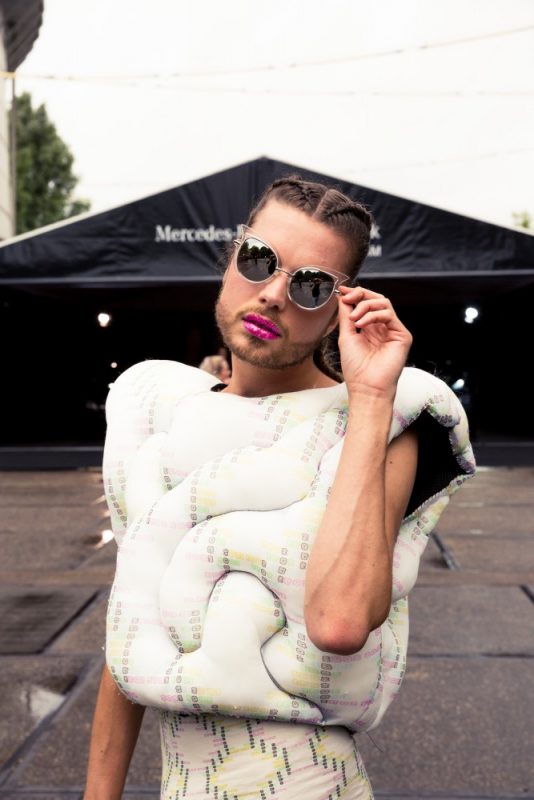 Koeskoes!