Enter Subtropia: Esther Haamke
As you may have noticed on my snapchat it's Fashionweek in Amsterdam, if not add me with this name Elioioio. I attended the first show last Wednesday. Well it wasn't really a catwalk show but more of a fashion experience. Designer Esther Haamke closed the off schedule program of fashionweek with a stunning showcase. She showed her new collection called Enter Subtropia combined with a musical performance of artist Kiri mioqi. The off schedule program gives designers a change to do more of their own thing and not be bothered with the strict rules of the catwalk program. Designer Esther Haamke did just that with presenting her collection at creative hotspot De School.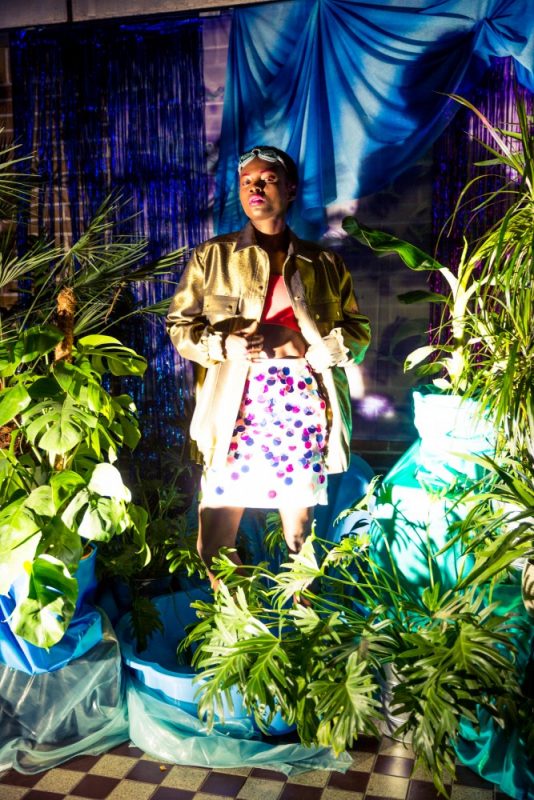 I've been a fan of Esther Haamke for a while now and was fortunate to wear one of her designs to the event. I will make a separate outfit post about that. I like how she combines a urban style with a chic flavour poured over it. She combined chic fabrics and glitter with urban designs. Love that!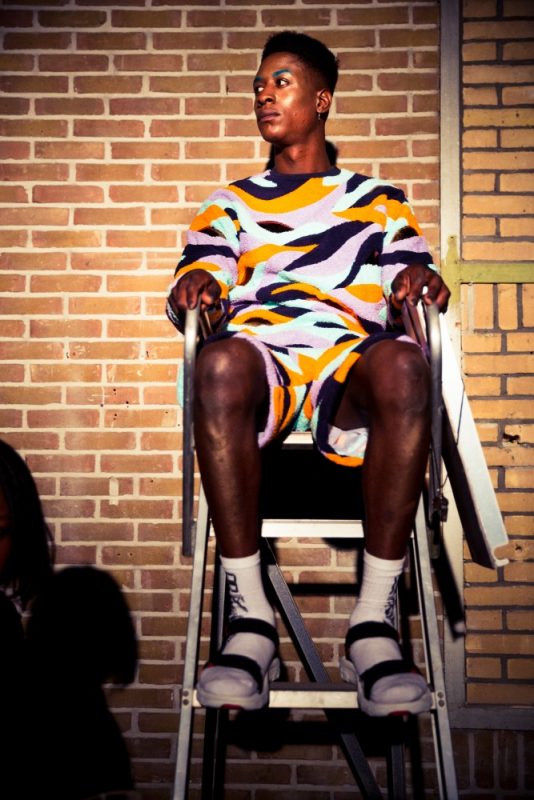 The show itself was named Enter Subtropia was intended to give a swimming pool vibe. You can also see the subtropical theme in the individual pieces of the collection, like the blue bathrobe and purple swimsuit. There wasn't a real swimming pool present but the swim instructors chair and subtropic plants gave the audience the perfect pool vibe.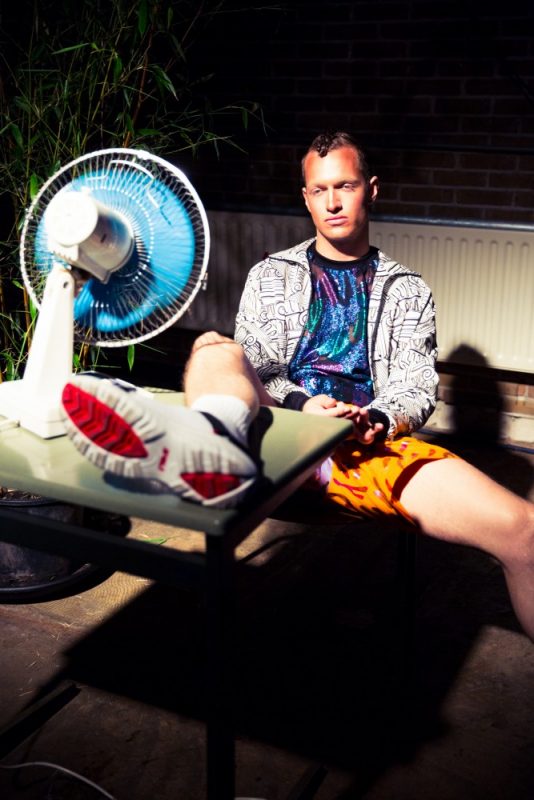 I loved the colourful collection. Look at the golden jacket on the ethnic model below, just divine!  I have my questions about the presentation. I really like the idea and love that designer Esther Haamke dares to do something different. My only worry is that the audience didn't get a very clear look of the whole collection. Because it was presented on stage where Kiri mioqi was doing his performance, which he nailed by the way. The people in the back couldn't see it clearly. Also the different places where the models would sit or stand where fun to look at but only showed one model at the time. That's just a small point of concern.  At the same time, the fact that you had to search for it made it more mysterious. Overall the experience was amazing and luckily we have the pictures to get a good overal impression of the whole collection.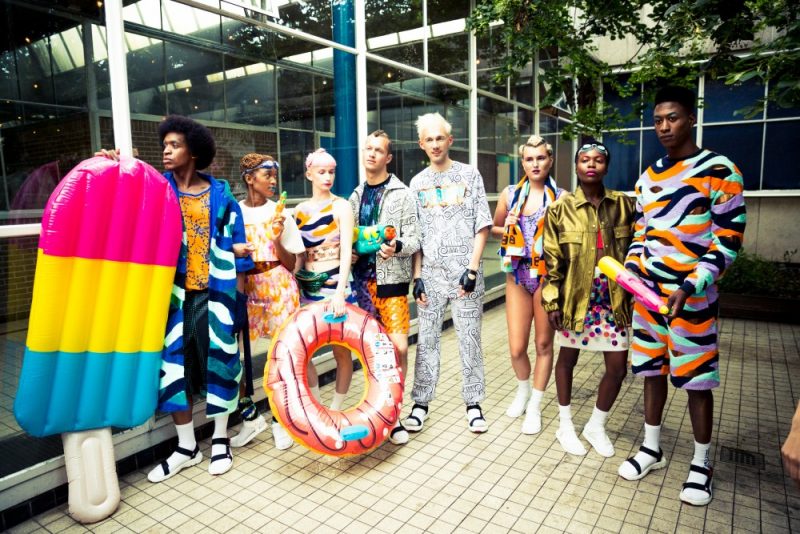 Esther Haamke I'm a big fan baby! Not the least by your fabulous designs as well as your twinkling personality.
All pictures by Remco Sijtzema.
Koeskoes!