Inclusive restrooms
The following experience always makes me upset when it happens. It's when I go to the men's room and the lavatory attendant tells me to go to the ladies room. That frequently happens to me when I have my endearing curly hair down and they don't see my beard. When that happens I always say that I'm at the right place and just walk in to the men's room. But a couple of weeks ago when I was traveling in Vietnam I just couldn't take it anymore. I was clubbing with my friend Bono in Danang. I had to go the restroom after drinking a couple of G&T's, but I couldn't get in! I got stopped two times by a lavatory attendant. I first told the guy that I was at the right place and wanted to walk in to the men's room but they literary wouldn't let me in. I had to get angry and keep pointing to my beard before I finally could go in to the men's room. Then the second lavatory attendant stopped me. I was about to explode but I explained it again. Then the lady told me it was my fault because I have long hair. I was stunned!
I think I already was a bit tensed about this subject. While traveling in Vietnam, people would just randomly tell me that I looked like a girl because of my long hair. Or when I would meet a nice Vietnamese person, they frequently asked me when I was going to cut my hair. They would call Bono a 'standard man'. We actually laughed about that. But for me, after hearing the same thing about my hair for a few weeks, it wasn't funny anymore.
I know they probably don't really understand how offending it is what they say. The way they pigeonhole masculinity and femininity is really depressing. Even here in Amsterdam I have those restrooms dramas. So what can I or we do about that? Cutting my hair is out of the question. Everybody should look however he or she wants to look like. And frankly I think it's fabulous. The next option is to stop with division of men and women in to separate restrooms. It would help a lot of people, for example the transgender people or myself, not to get upset. I also think it is a lot more fun seeing everybody in one place. Maybe men would understand women better when they see them doing their make-up and visa versa. Also a dad with his daughter or a mother with her son doesn't have to feel uncomfortable anymore. It's much more inclusive, which in my opinion is always a more positive thing than being excluded.
There are many things in life that cause stress, using the restroom shouldn't be one of them.
What are your thoughts on this subject?
---
Pictures by: Remco Sijtzema
Styling: Elio Heres in collaboration with Luxury 4 Life PR
Make-up: Leonie Schuurman
Assistant styling: Maikel Huijsman
The look: necklace by Topshop, jacket by Noir Near Future, pants by Esther Haamke and shoes by Solestruck
About the look: To show all the people who pigeonhole that mixing gender can be a fabulous, gorgeous and inclusive thing I came up with the nightlife look below. I love the mirrors on the jacket from Noir Near Future. The pants by Ester Haamke almost felt like it was custom made for me. I felt so powerful and fabulous is this look! The I want to feel to keep my fight against pigeonholes and conformity going.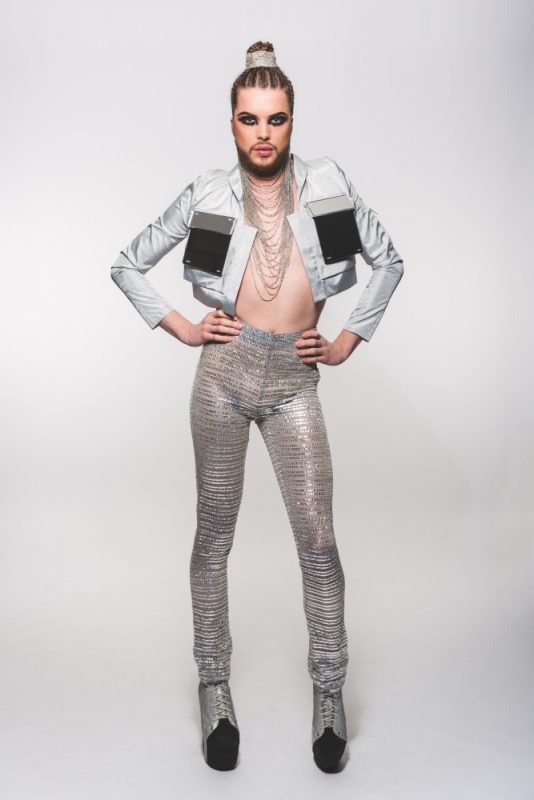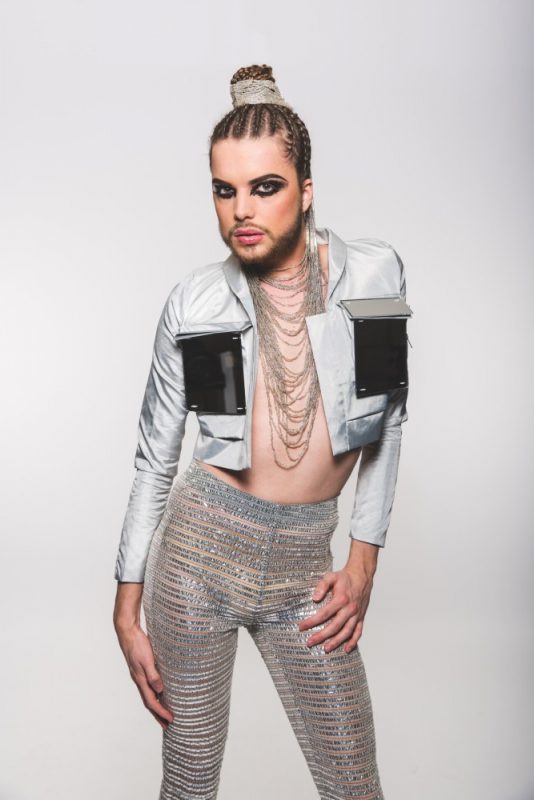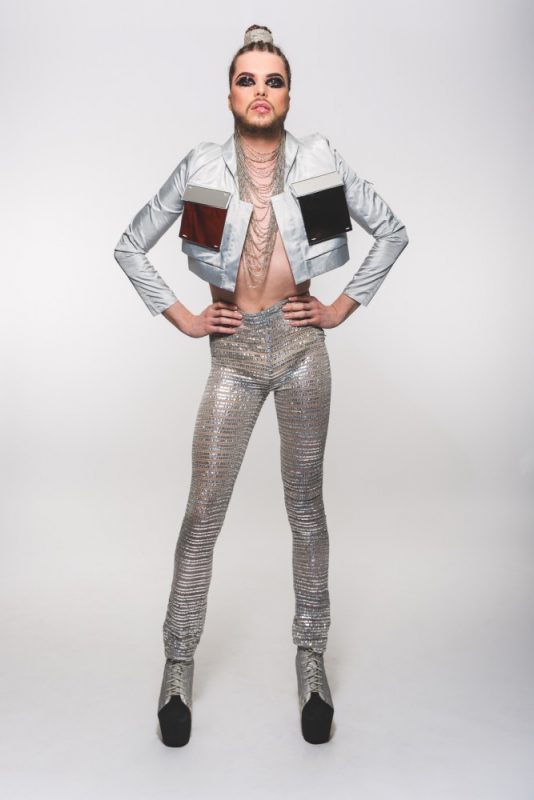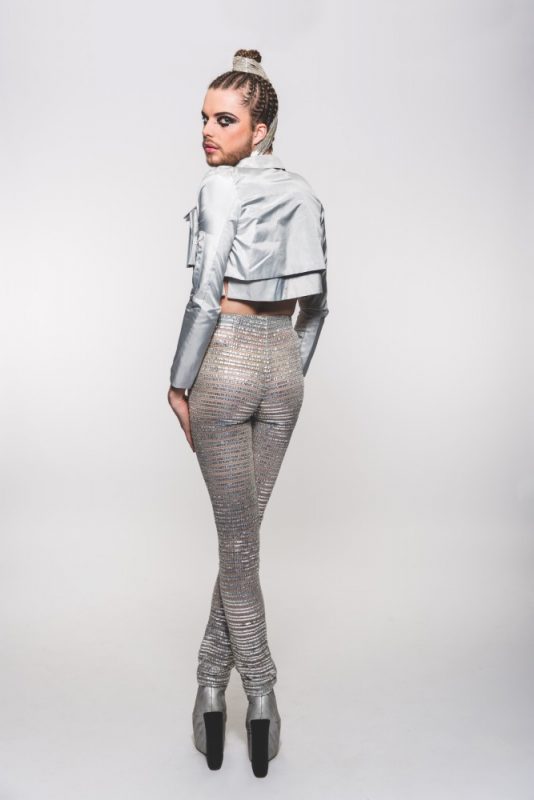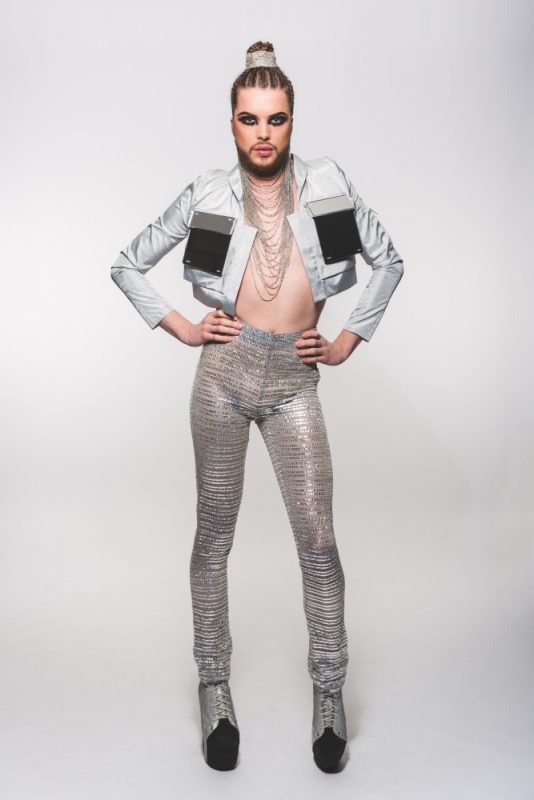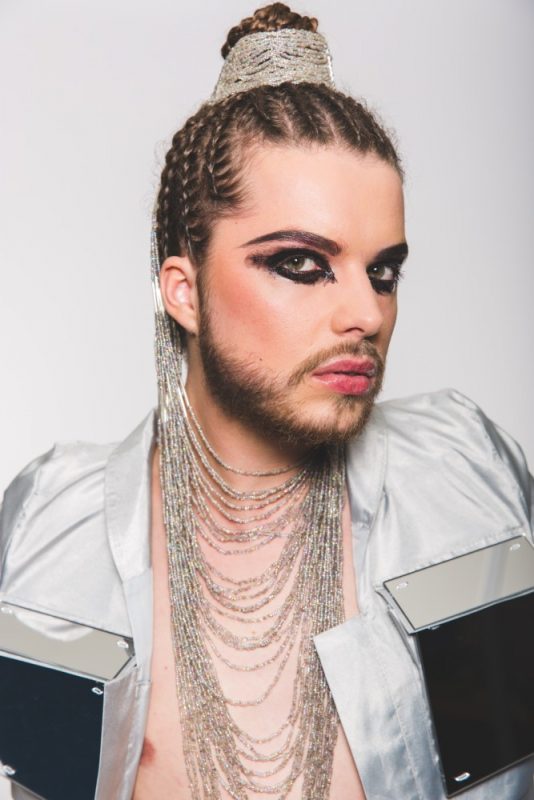 Koeskoes!