Frustrated
I have these weird mood swings lately. I can feel very motivated and happy and just feel the complete opposite a few minutes later. I have this nagging feeling of discontent ever since I got back from my five weeks of traveling in South-East Asia. I cooked up some big plans to step up my game while I was traveling. In short, starting my own Youtube channel combined with a launch party, working with more fashion designers, get my own column in an online magazine and write more blogs.
As soon as I got back my agenda was immediately overflowing with all sorts of things I 'have' to do. Things like work, research for my thesis, meetings for work, meetings at the child help line, doing my taxes and a few styling gigs. The later is off course something I love to do, but it's also very time consuming. The feeling of 'having' to do all those things got me rebellious. I just wanted to leave and go back traveling. Off course my bank account doesn't allow any more traveling at the moment. Instead I partied al lot to get rid of the feeling of discontent. That didn't work out as I wanted it to. In the end my agenda even got more overflowing because there wasn't actually any time for party's.
I just had to get used again to 'having' to do stuff. You don't have to do anything when you're traveling. That's such a liberated feeling. Liberating because I got the space and time to think about what I want to do in life, what my goals should be and how I can get there. It frustrates me that as soon as I got back, my big plans all got buried with the stuff I 'have' to do.
I've been back for more than three weeks now and the feeling of hating to 'have' to do things faded away, luckily. Only the frustration that I simply don't have any time left to set my big plans in motion is still present. I constantly have the feeling that I'm falling short. Every past week I tried to motivate myself on Monday that I can finally start with my big plans the coming week. Only to find out minutes later that it's already Friday and nothing is done yet.
I'm not sure yet how to sort this out. I'm wondering if you're experiencing the same feeling. If so, how do you cope with it? Although I don't have an answer yet I sooth myself with the following quote:
Just because something isn't happening for you right now, doesn't mean it will never happen…
---
Pictures: Laura Andalou
Styling: Elio Heres for Marbles vintage & design Amsterdam. Monday's Crush.
The look: Glasses are from Bij ons vintage, faux leather pants is from Topshop, loafers are from Solestruck, fabulous green shirt with leather pocket  sponsored by Marbles vintage & design Amsterdam.
About the look: The shirt is one of my favourite at the moment.  I adore the leather collar, pocket and cuff. As you babies well know, I love to let colours and fabric come back throughout the outfit. The leather touches on the shirt combined with the leather pants do that! I also love that I don't have to accessorise the outfit. The look combined with the red bag is polished enough.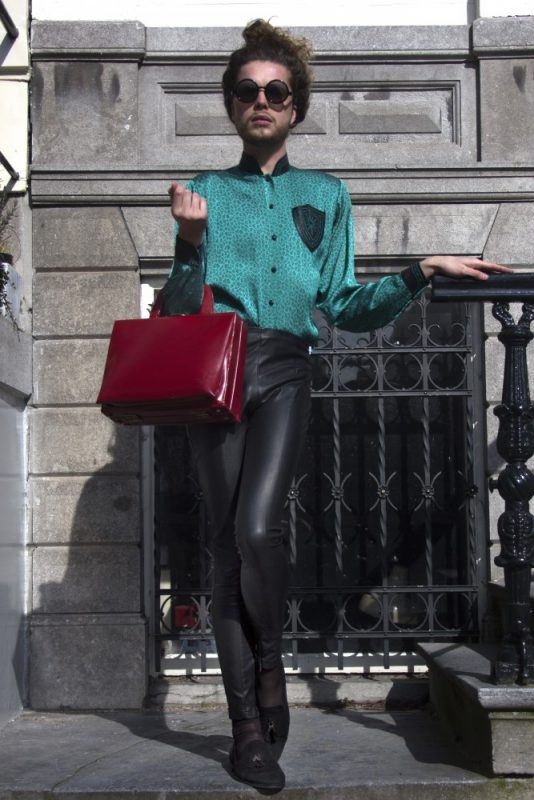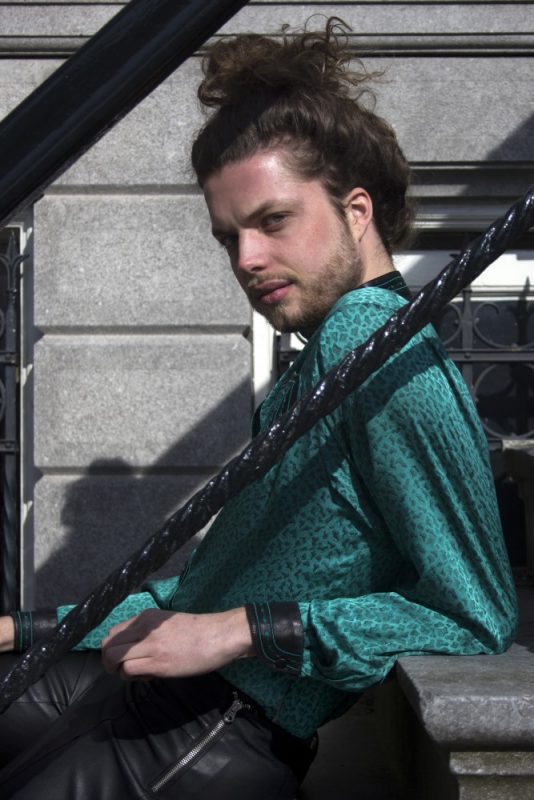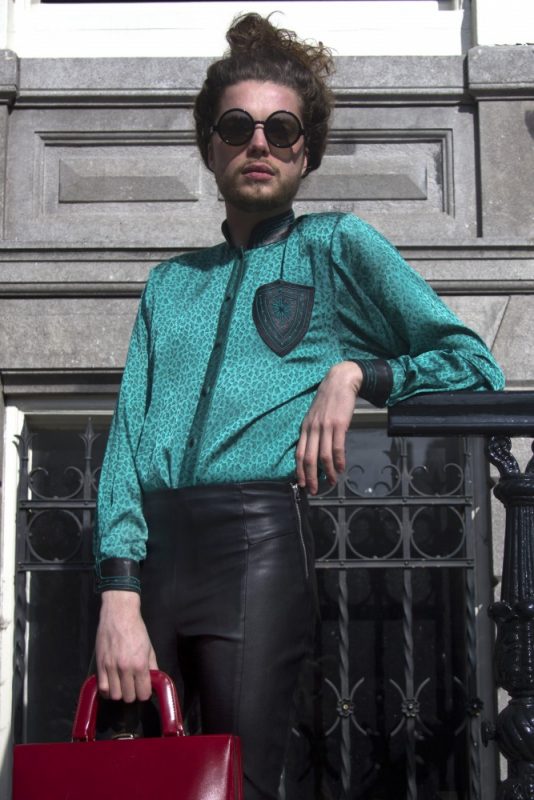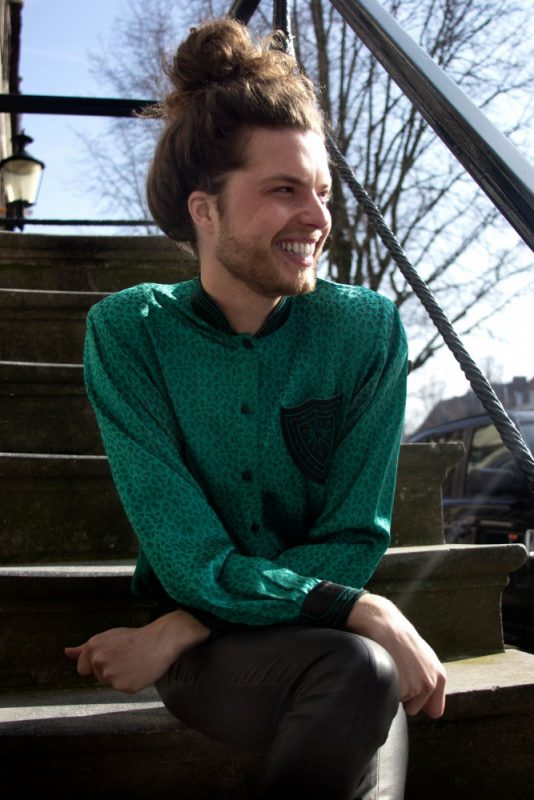 Koeskoes!