Backpacking Diva
Most people widened their pupils when I told them I was going to go backpacking in Vietnam. They never expected that a diva like me would do that. Wrong! I'm not the kind of diva that is scared about every little bug. I'm also don't mind sitting in a dirty bus for hours, as long as I know the destination will be breath-taking. I can be a luxurious diva in Europe because the facilities are there to be that way. Why take public transport in Europe when you can ride your bike when it's dry or take a car2go when it's raining? I often wear outfits that just are better suited for a car. People stare at me when I use public transport and wearing heels in the tram is a disaster. Why settle for less when there is a better option?
But enough about the situation back home. I want to tell you babies about how I backpack as a diva. For me backpacking doesn't have to be about how you take the cheapest options so you can travel for a longer period of time. Mostly the cheapest tours and transits are the worst ones. They make your back hurt, are very sweaty and make me cranky. I rather take the more comfortable option for a little more money than take the cheapest crap. So I'm a bit of a diva here as well. Still I'm not complaining when something doesn't turn out to be that comfortable. Like when I took the minibus from Loa to Cambodia for eight hours with nineteen people in it where there was room for eight. I had my knees up to my ears. That is just the way they do things here.
You just have to find the right balance I guess. I mostly sleep in hostels because they are cheaper and you meet other friendly backpackers. But once in while I book a hotel to wash my hair, blow-dry it, shave and just take care of my body. Nothing more upsetting than washing your hair with cold water and a little stream, that feels like piss, coming out of the showerhead, especially when you arrive late at your destination and have to get up really early to travel further. A good night sleep is essential and most of the time it's not much more expensive.
Maybe it's because I only went backpacking for four weeks two years ago and five weeks now that I can afford a little more comfort. It might be different when you go for more months. I would still go for the more comfortable options and really enjoy myself than have a crappy bed, food and transit. Maybe my money runs out a little faster but I don't mind going home a little earlier.
The only thing I really would love is living by the day. Not knowing what your plans the next day will be. That can only be achieved when you travel for a longer period of time. When you book tours in advance the backpacking trip gets sort of planned already and you have you keep track of time and dates. I think that really losing track of time and dates is good for your soul and mind. On the other hand, booking in advance means more comfort what increases the joy. So it's one or the other I guess?   I love the following quote from Neale Donald Walsch:
Life begins at the end of your comfort zone.. 
---
Pictures: Maikel Huijsman
Styling: Elio Heres
The look: Glasses by Diordie, I bought the shirt somewhere in Paris many years ago, pants is from American Apperel, tote bag by Bas Kosters and Birkenstock sandals.
About the look: I'm so in love with my new sunnies from Diordie that I had to bring them along to Asia. Off course they are best suited with a pink outfit. I also love the see through pink shirt and pants. They are very comfy but fabulous and sexy at the same time. The bright blue tote bag makes the whole look a bit more asian because of the mixed colours. I would combine it with a pink bag back home but its' perfect for where I'm now. The tote bag is very handy for when you just want to walk around with a few stuff and don't want to bring your backpack. What do you think about the look?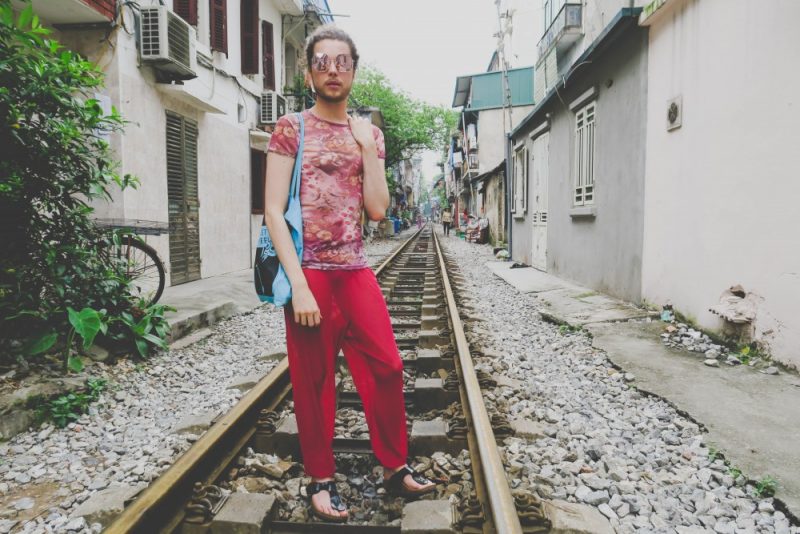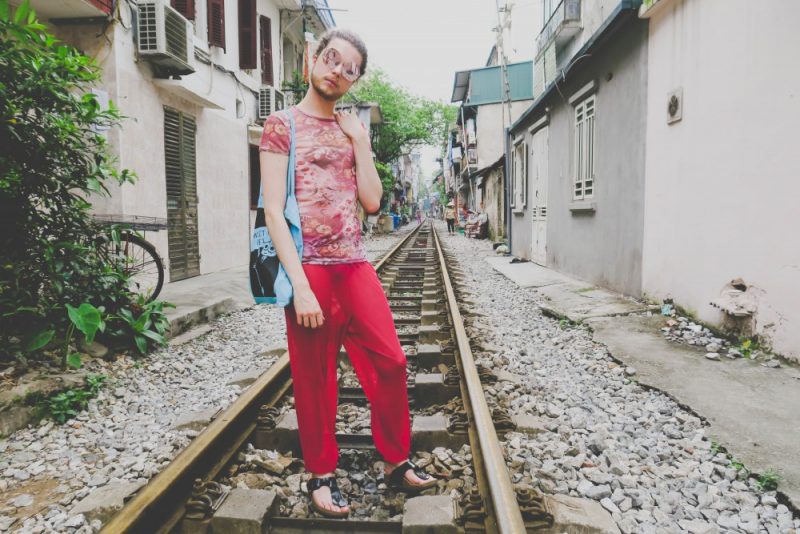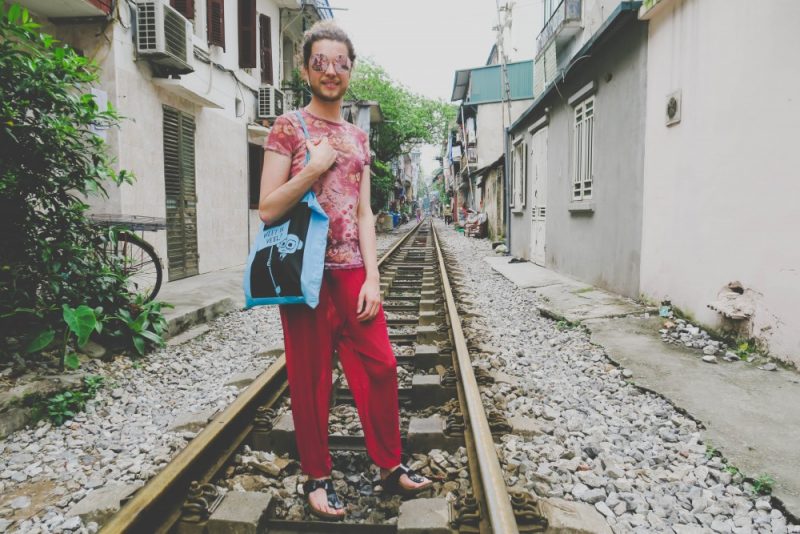 Koeskoes!