Blue Obsession
A good friend of mine told me that I have a blue obsession lately. Although she didn't meant it in a bad way it did make me wonder if she had a point. I know I can sometimes have an obsession with a new piece of clothing. Like for example a new belt, pants or shirt. I just like the piece so much that I style it differently so that I can keep on wearing it.
It's actually a good thing because that's how I end up styling some totally new looks, with just one new piece of clothing. Probably much more sustainable than picking a whole look from a mannequin at a mainstream fashion store. Bare in mind that people actually do that. Yes off course that's easy but at the same time boring. I think it's a pity because you let the window dresser decide what you wear. You probably know that I believe that fashion is a way of showing your personality. I wouldn't like to wear the personality of window dresses, for sure.
Back to my blue obsession. I think I had a blue obsession indeed. The new vintage baby blue shirt form Het Kaufhaus was just so adorable I had style it different over and over again. I also think that blue is a perfect colour for the autumn and winter season. With the beautiful skies with clothes and the sun coming through once in a while. It's also perfect for when it's grey and dark because grey and blue mix perfectly. Let me end with this:
Something old, something new, something borrowed, something blue. I just wish you knew!…
P.S.: Something blue in that sentence actually stands for purity, love and fidelity. Perfect!
---
Pictures by: @lily.chazal
Styling: @elioheres
The look: Sunglasses is sponsored by Polette, necklace is from Cecci Fashion, watch is from Cluse, baby blue vintage shirt, navy blue high waist vintage pants and vintage red (beautycase) bag are from Het Kaufhaus. Loafers are bought in Rome.
About the look: The multicoloured golden necklace is the cherry on top of this look. It's makes the perfect translation from the blue tones of the clothes to the red tones of the loafers and bag. The white and gold in the sunnies match with the gold and white from the watch. Off course the blue in the sunnies also matches with the blue tones of the coat, shirt and pants. I'm feeling like an unicorn licking an ice cream, with how perfect combined this look is, haha.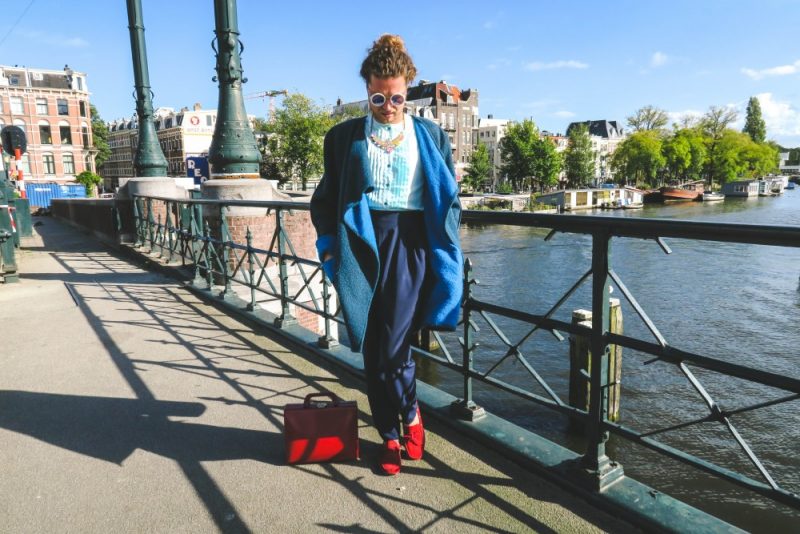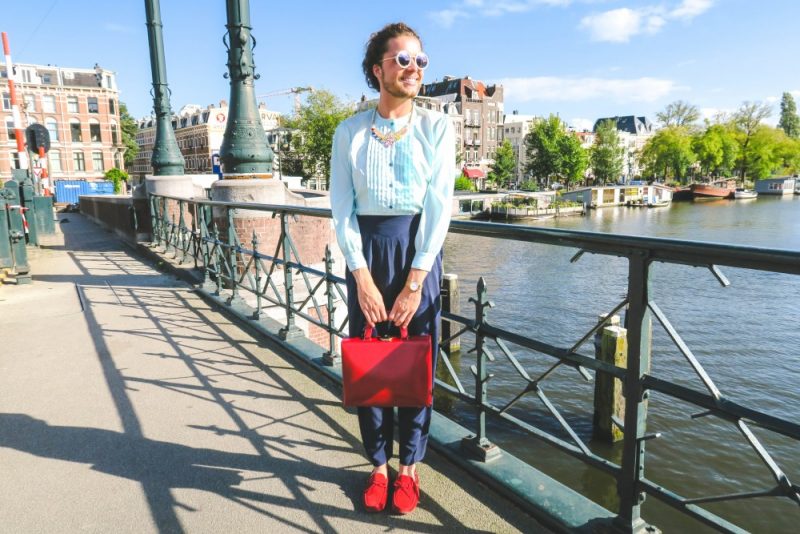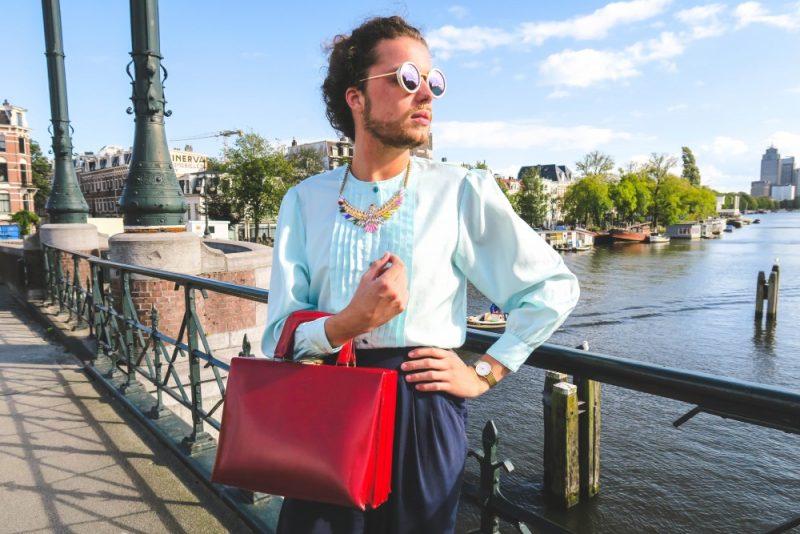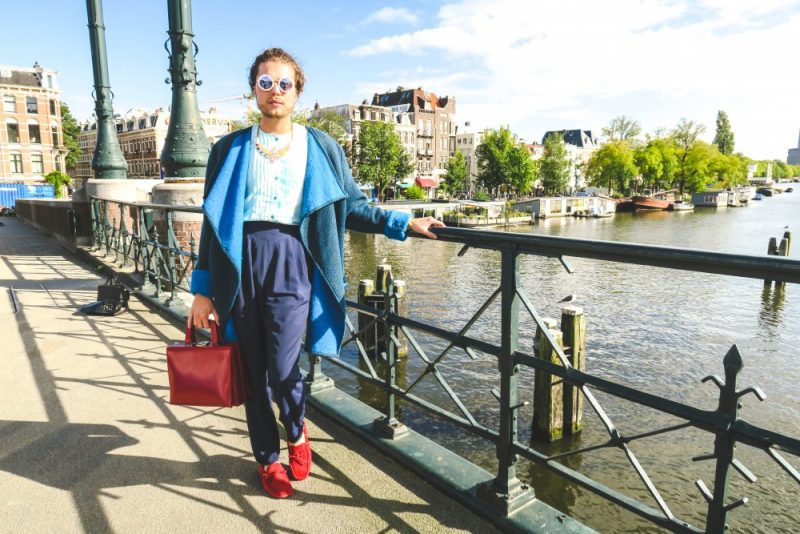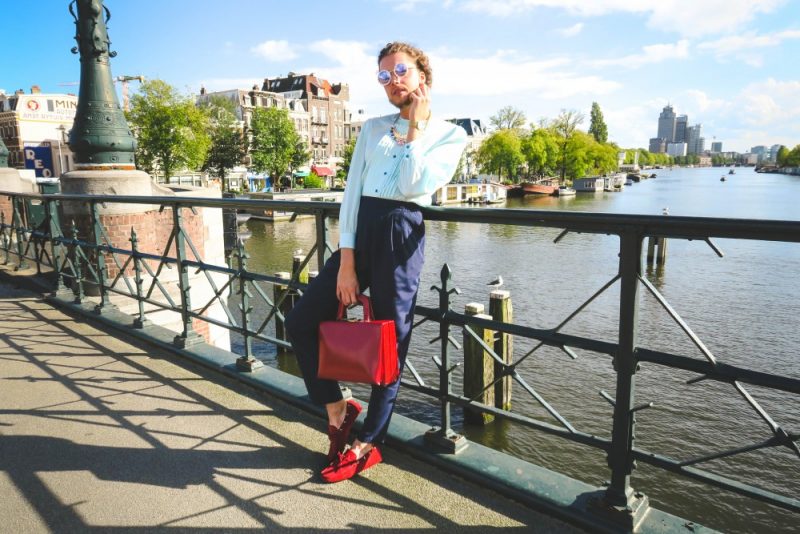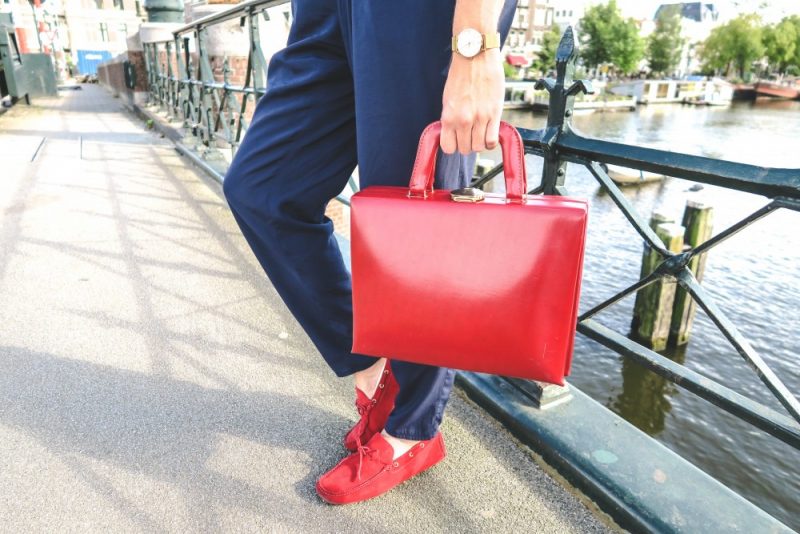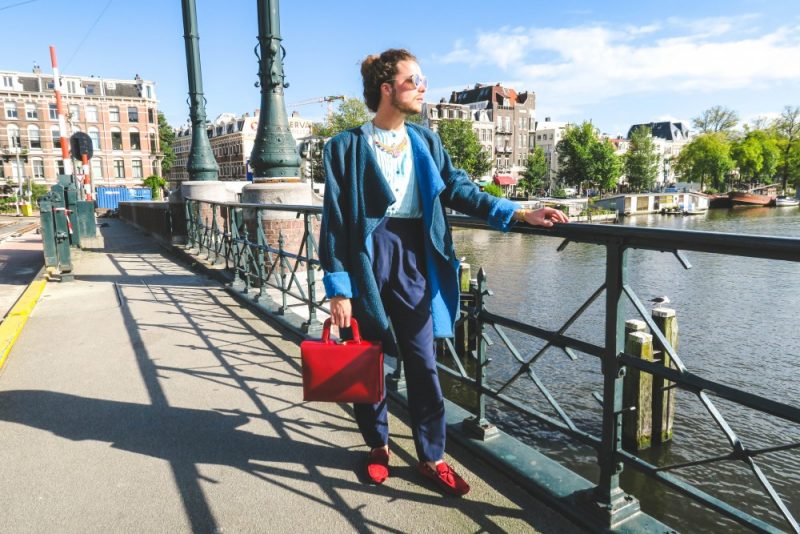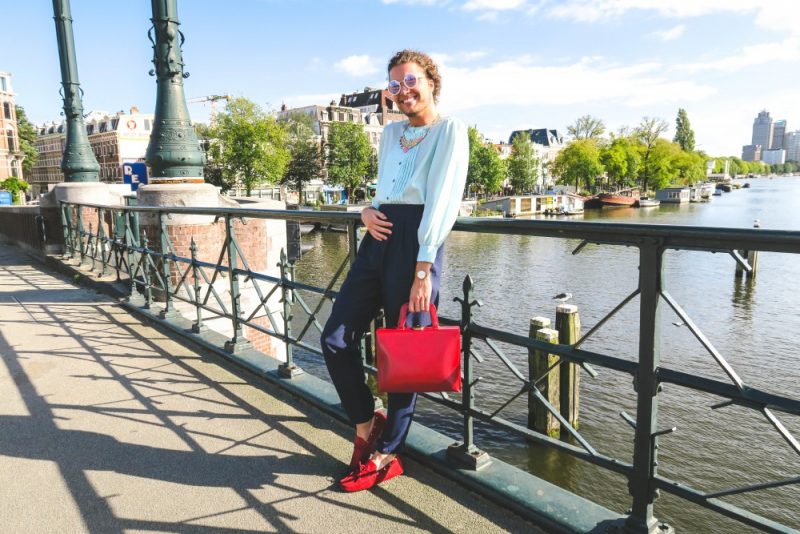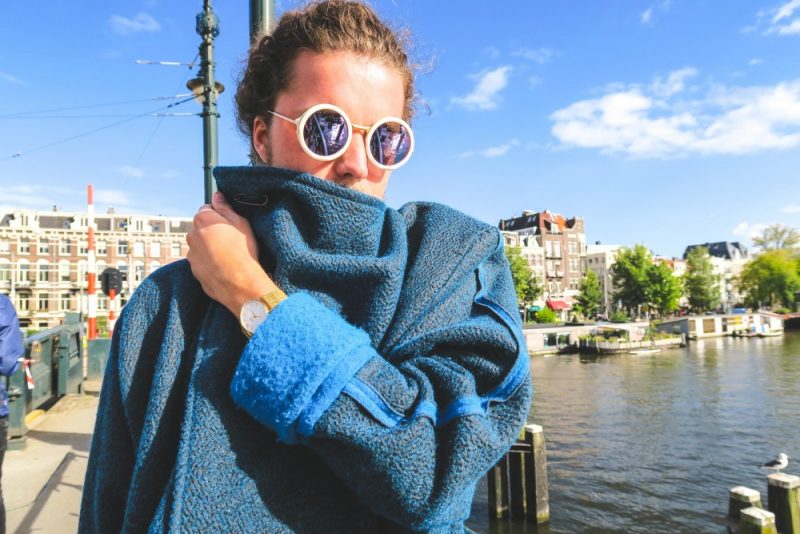 Koeskoes!