Family & Friends
I'm leaving for an amazing trip today. I'm traveling from North to South Vietnam in four weeks before going to the Thai Islands and Bangkok for one week. Of course I'm super excited, but I'm going to miss my family and friends a lot! I always try to clear my agenda to spend time with the dearest people around me, before leaving for so long.
I was so happy tob e able to spend time with my family and say goodbye, and that they got a chance to wish me a happy holiday. I also took the time to spend some real face-to-face time with my "911 friends" as I like calling them. They are my closest friends who I call when something really emotional happens, whether it is negative or positive. The ones who know me so well and are really there for me. They didn't want me to leave in a hurry either but wanted to spend some quality time with me before I left. Spending that face-to-face quality time with each other makes me so incredibly happy and positive. My sweet Iranian friend Lily surprised me with sushi and we sat on my balcony in the sun, having some real down to earth talks. I drank a few bottles of prosecco, ate some fabulous food at the Seafoodbar and visited a fluorescent trip museum with Lilian, which was so funny. I also laughed my ass of on Tuesday evening with Sabine. I get a warm glow inside when I think of the good times I had with them. It makes me so grateful to have such distinctive, loving and caring family and friends around me. It made me think of the following:
Because of you, I laugh a little harder, cry a little less and smile a lot more…
My advice to you babies is to make some time for your family and friends in your busy schedule. I get such feelings of happiness and positivity when I spend time with them. This time I cleared my agenda because I'm leaving for five weeks, so it was for a reason. But we should not wait for reasons like that to do things like this. I know we sometimes get so caught up in our busy lives, but you and I should take this advice and really make some time to be with our loved ones. I sure am going to take my own advice when I come back. Will you? 
---
Pictures: Laura Andalou
Styling: Elio Heres
The look: Red vintage vest and vintage blue shirt are both sponsored by Marbles vintage & design Amsterdam, emerald green vintage high waist pants is from Bij ons Vintage, clutch is from Topshop, loafers are from Zara, bracelet is from Zipper and watch is from Philippe Starck.
About the look: You all know that I absolutely adore my emerald green pants. They just seem to fit perfectly with almost any color or outfit. I love how this look has three colors in it. It makes the look very distinctive and chic without looking clownesk. The fabrics are so soft and smooth. You can pretty much only find fabrics like that in vintage stores nowadays. The vest is perfect for when the sun shines in spring but it's still a little cold. You can take it off when it's too hot and cuddle yourself with it when it's a little too cold. Maybe I look a little cranky but I most certainly was not. My eyes don't like looking straight into the sun, that's all
What are your thoughts about this look?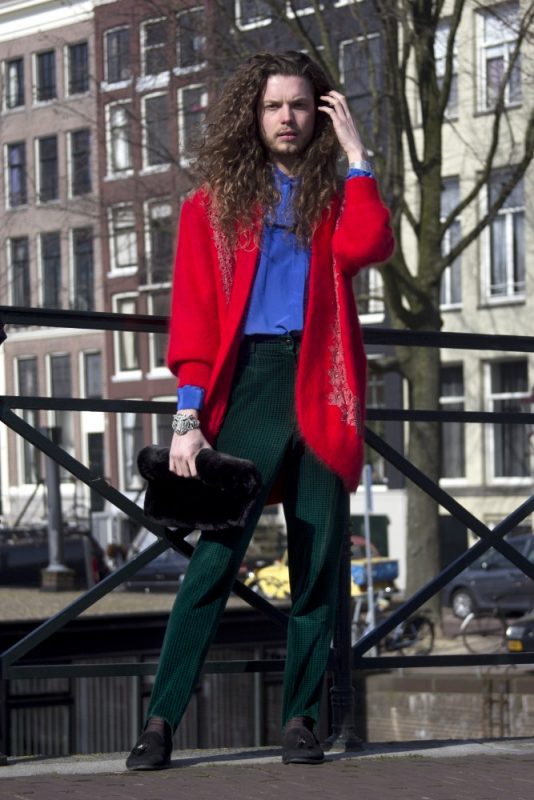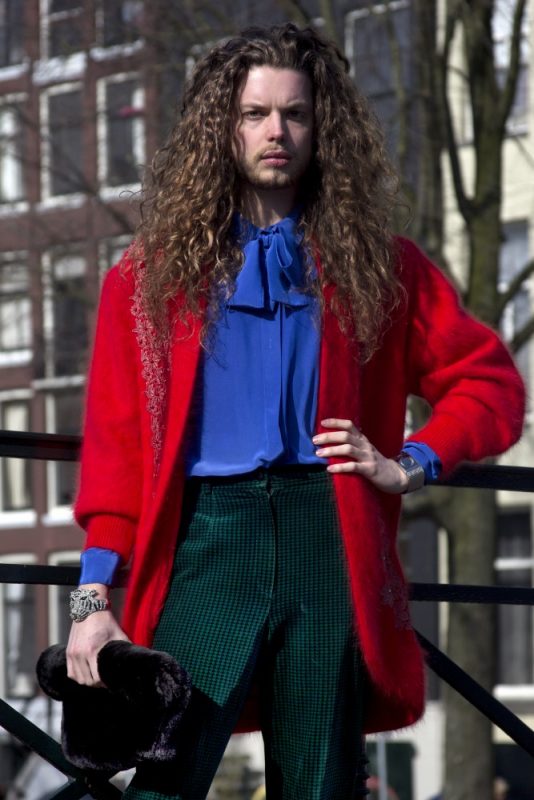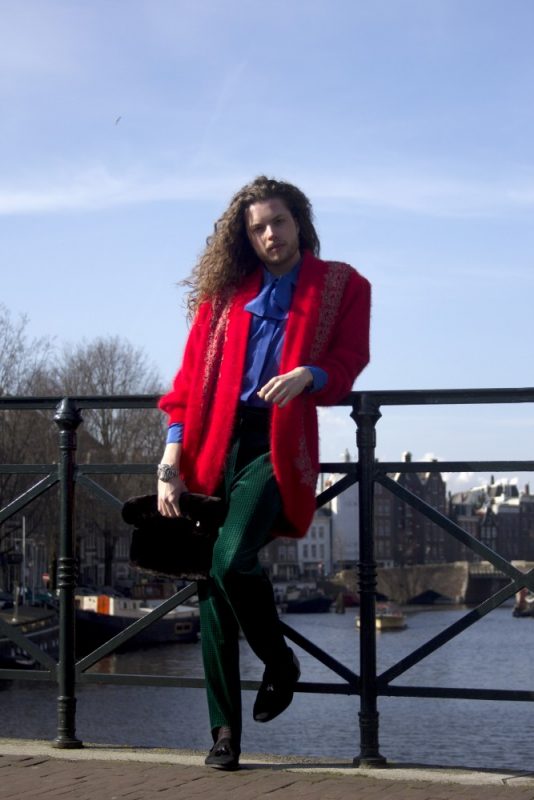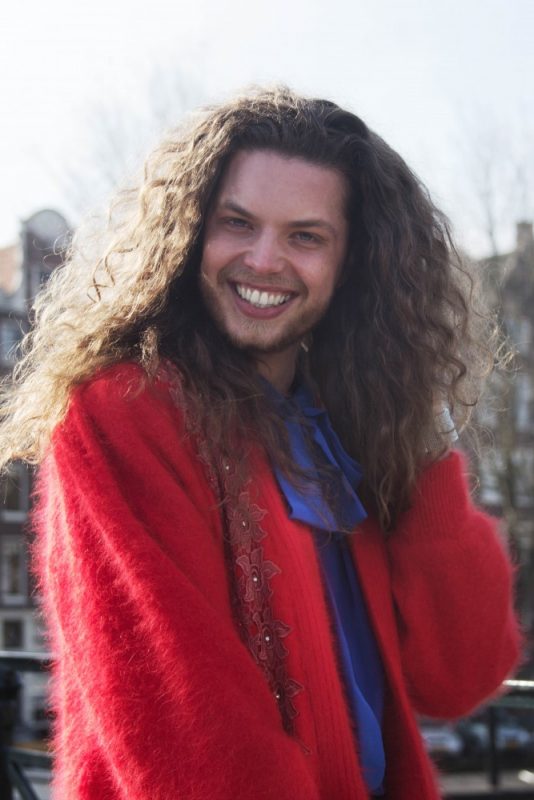 Koeskoes!