Democracy
There was a referendum in Holland two weeks ago. Civilians could vote about the European Union (EU) association treaty with the Ukraine. I don't want to get into detail about politics, but I do want to say some things about our civic duties. Someone texted me saying that she was going to vote against the treaty just because she was afraid that criminals might come to Holland after the treaty is signed. I also spoke with someone who wasn't going to vote because she wasn't sure what to vote. Another person didn't vote because she was against the referendum to begin with. Because according to her, it was a populistic referendum. The little over 30% voter turn-out proved they weren't alone. I was truly shocked!
I believe that it's our civic duty to vote. Even when you're against the referendum the outcome will still affect the people of the Ukraine as well as Holland or the rest of the EU. I agree that it was a referendum based on bad, populistic arguments that frightened people. I'm against using fear of terror and criminals in any argument. I don't think criminals are bound by borders or EU treaties.  Videos on Facebook showing members of the Ukraine parliament fighting with each other were used as an argument against the treaty. But there are plenty of videos of other parliaments fighting, like the Italian or the British parliaments. I'm against people who solely base their opinions on such things when voting. I was shocked to see people around me getting influenced by these bad arguments without taking any time to go into it in order to form their own opinions. Whatever your vote is, it should be based on thoughtful research.
We live in a democratic society with all kinds of different people with all kinds of education. Some had none at all. I think it's essential that civilians who have done some thoughtful research help the ones who don't know how to do so. Help the person whose vote is based solely on arguments fueled by fear and are the opposite of rational. Designed to scare people. Ok, maybe you don't want the weight of the world on your shoulders. I can understand that, but at least vote, because your vote counts! I was chairman of a poll station so maybe I was more invested in the referendum than others but I was surprised with how few people actually showed up. Luckily I could help some friends by telling them more about the treaty without telling them what to vote. Of course I kept my mouth shut when I was chairman at the poll station. I hope I can inspire people who read this to vote next time. There are still many countries in the world where civilians can't vote but are dreaming of being able to. It's like George Jean Nathan once said:
Bad officials get elected by good citizens who don't vote…
---
Pictures by: Robin van de Kraats
Styling  & Make up by: Elio Heres
Location: Lola Luid
The look: headpiece is actually a necklace that I got as a gift in my childhood, black vest thingie is from a vintage store I just don't know which one oeps, shirt is from Albert Cuyp market, belt is vintage from Laura Dols, pants is vintage from Recessie, heels are from Solestruck.com, watch is from Phillipe Starck and bracelet is from Zipper.
About the look: I found these white seventies pants for a fraction of the price they're worth. It's my first wide seventies pants and I absolutely adore it! The silliest is amazing and it gives me this happy yet chic feeling when I wear it. Although I don't really buy things according to current fashion trends, this kind of pants is making its comeback at the moment. You can make the look more accessible for the day by replacing the heel with a pointy shoe. The shoe has to have a point at the front to be visible under the wide end of the pants. I'm in love with this black and wide look.
I'm curious about your thoughts, would love if you replied below!
---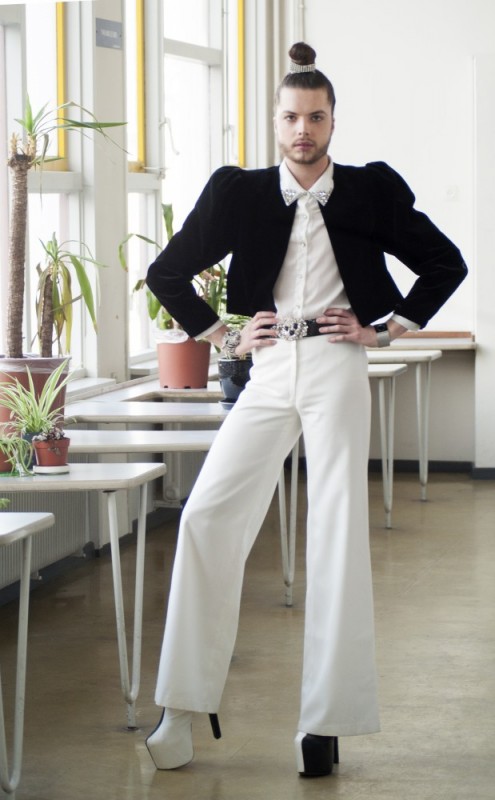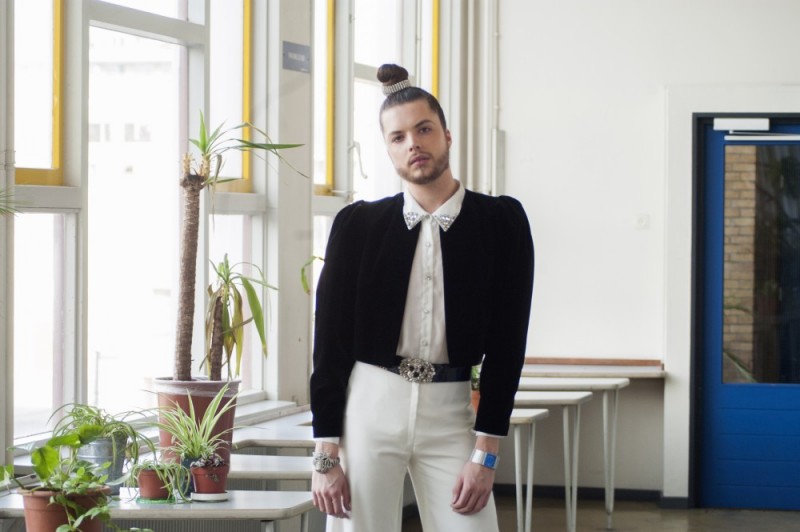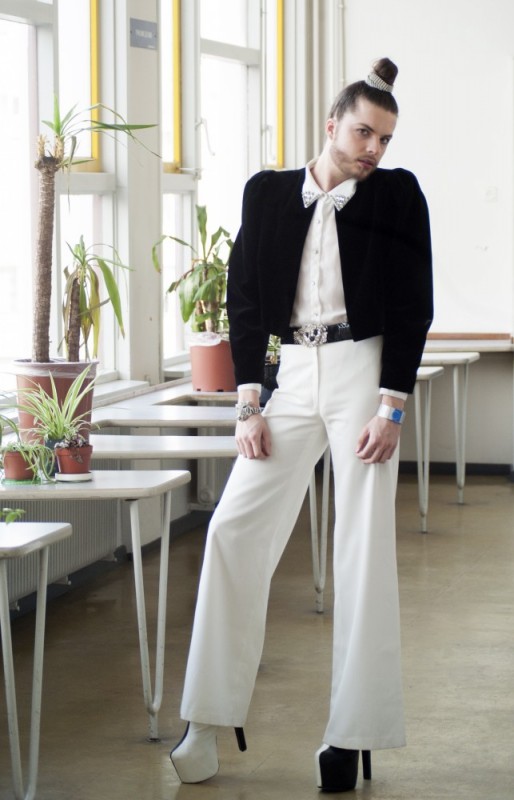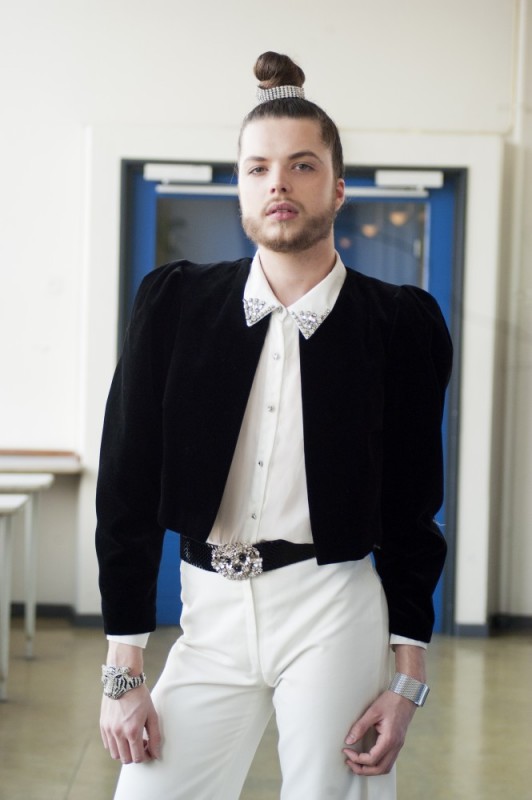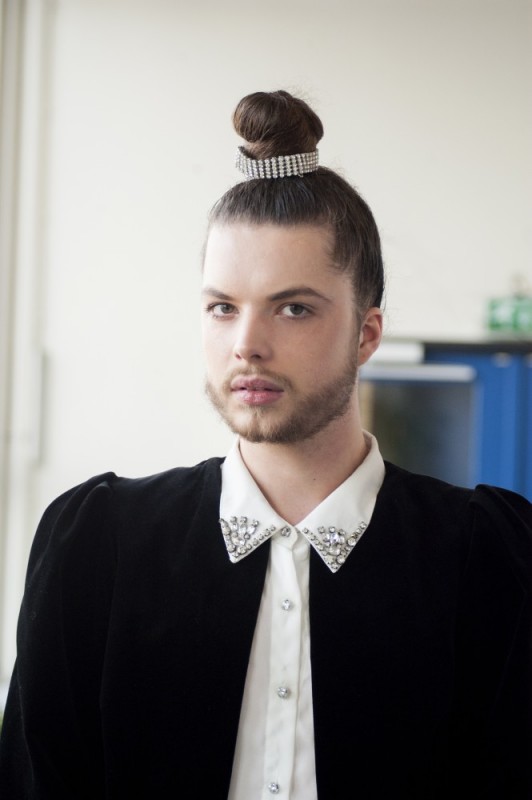 Koeskoes!