Colour me beautiful
I'm a big fan of wearing colours. Not in a 'exploding confetti box' kind of way but more in a vintage chic way. I have to admit though that sometimes for a more hysterical nightlife look I can use colours in the 'exploding confetti box' kind of way, haha. But besides that I like to mix colours. My favourite colours are, emerald green, navy blue and burgundy red. The more sophisticated colours, so to speak. I found just the perfect spot to shoot a colourful outfit when I was in Paris, a few weeks ago. Rue the Crémieux is the perfect street to colour me beautiful. I love how my newly bought vintage red high waist pants look in the pictures. Like the ever so perfect Audrey Hepburn once said:
'There is a shade of red for every (wo)men…' 
---
Pictures by: Maikel Huijsman
Styling: Elio Heres
The Look: Sunnies by Polette, shirt by Het Kaufhaus (Utrecht), Pants by LE King Frip (Paris), loafers by We love vintage (Amsterdam), watch by close, belt by Laura Dols, Clutch by Vegas (Antwerp).
About the look: This look is so divine, even up close. The gold and white from the sunnies are also shown in the belt, jewellery, watch and clutch. There's even a little golden detail on the loafer. The red from the pants and green from the shirt is also shown in the clutch. I fall in love with an outfit when is so perfectly styled.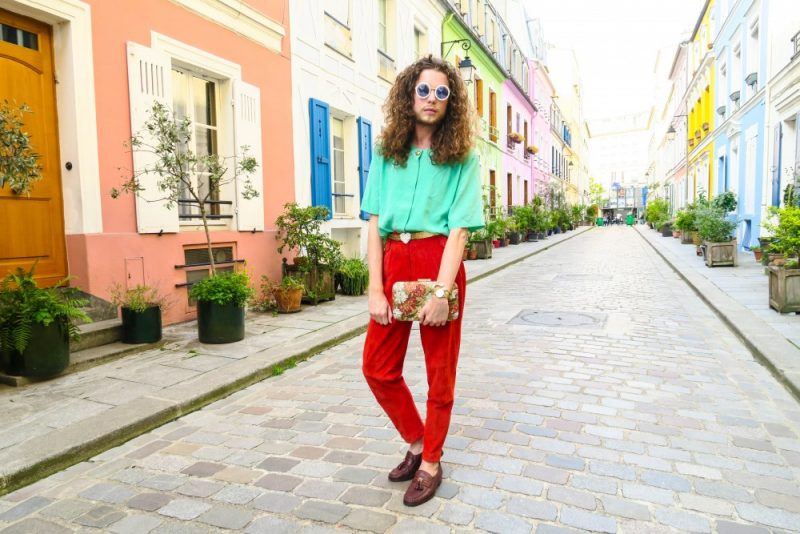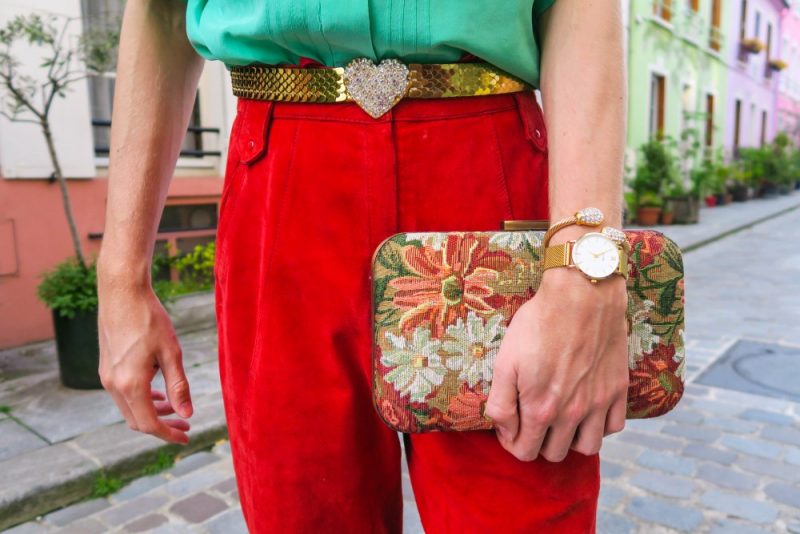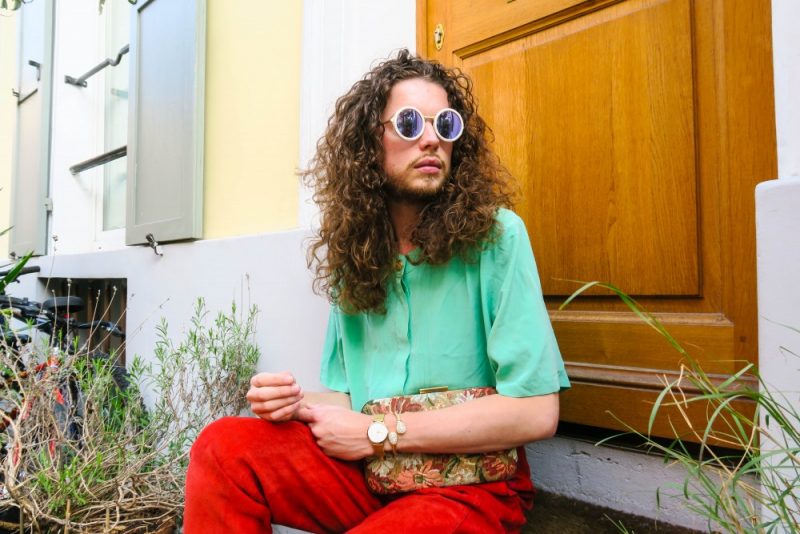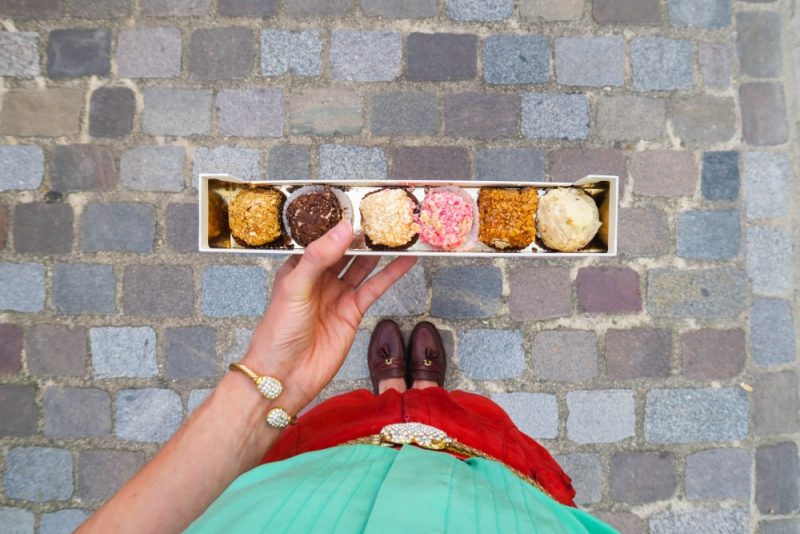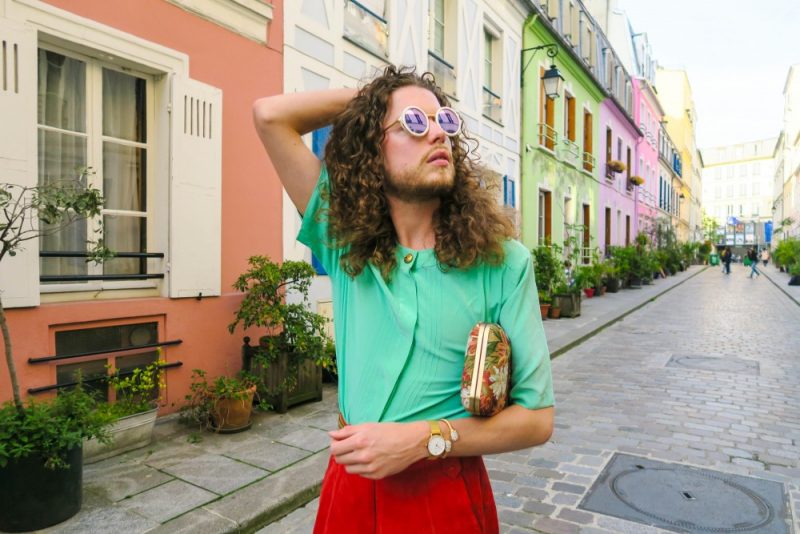 Koeskoes!