Amsterdam FashionWeek July 2017 Day 3
It was bright and early when I arrived at Amsterdam FashionWeek day 3. I had to be there early because one of my favourite designers Juliette Heijnen was showing at 12:ooh. Quite early since I was home at 00:00h the night before.
The first show, right before Juliette's, was from Sterre Torquay. She had this pastel coloured designs in different shapes then what we are used to. She had models walking on the catwalk with big printed lips in front of their own lips and models who were taking selfies. Her collection looked very playful in my opinion. She wasn't the first to address the selfie, Instagram digital culture of now a days. It seems to be a hot topic in the minds of designers this fashion week. You can see the pictures here, or hold a close watch on my instagram stories.
The next show was from Juliette Heijnen. I was wearing a design from her Nophobia collection that she just showed at Fashionclash festival two weeks ago. I don't know how she does it, but she does it! I was stunned as soon I saw the first model walk down the runway. The crop-top with the poofy lower sleeves were just divine! I like the fact that the collection broke down the boring society's standard rules for masculinity. She made a mens collection with very different shapes and designs yet still managed to keep it masculine, perfect!! On top of that, she is the sweetest and kindest ever. I got a box containing a few designs to wear to fashion week with the sweetest personal note. Love ya girl! You can see the pictures here, or hold a close watch on my instagram stories.
Boaz van Doornik showed his collection next. His mens collection was really refined, chic and ready to wear. His collection took me trough the Dutch landscapes with his diverse variety of threes. The soft colours made everything look really chic. I loved the pants that was made out of cork. The whole collection looked very business oriented but the styling options are endless. I also loved the big coats. You can see the pictures here.
Next up was designer Liesbeth Sterkenburg. Her mens collection had designs with fantastic prints. It had this retro-hiphop vibe. Although it was maybe a little to streetwear like for my taste, there where a few pieces I would love to wear. Like the oversized bodysuit and a lot of the pants. You can see the pictures here.
I was really looking forward to the show of Thrinhbecx. The collection had daring colours and lacquer coating fabrics. I was about the snatch one of the over, over, oversized bags from the models. Really loved it! It gave me this autumn feeling. Just stand up to rain with these daring coloured clothes! You can see the pictures here.
The voqueball like presentation of the denim collection of FIEN was an experience on itself. I was getting a bit tired but this show just brought my energie right back up. I'm a little fan denim fan just since recently. I'm just beginning to appreciate it more and more. Fien her collection was a big step in the right direction. You can see the pictures here.
Before the show of Botter started someone was handing out food to the crowd. How funny and delicious! I ate the food even though it was way to spicy for my taste. Mind you, I can not take spicy at all. My personality is spicy enough! Sorry back to the designer called Botter. His layout of the runway gave me this Paris catwalk feeling. I loved it! He is known for making statements with his collections. I really liked the bright prints on his designs. Like the white suit with the flower print that still looked really masculine. You can see the pictures here.
Last but for sure not the least was the show of my all time obsession Dennis Diem. His show was inspired by, his muze, the famous French Queen Marie Antionette. It was also the anniversary of his tenth collection at Amsterdam FashionWeek. Dennis Diem split his collection up in five periods of Marie Antionette's life: Nude, Pearl, Black, Red Blood, and Gold. Nude stands for her marrying the French king at the age of fourteen. Pearl stand for the years she was rising as a style icon. Black stands for the period of her losing her son and the outbreak of the French Revolution. Red Blood stand for the beheading of the French Queen. Gold stands for her elevated status she has today, bigger than life itself.  Each of the designs where so well made and beyond chic. He made the models look like goddesses. Please,  please, please design my wedding dress! You can see the pictures here.
---
Pictures: Maikel Huijsman
Styling & Make-up: Elio Heres
Hair: Renee Vos from Hairstudio Adonize.
The look: bodysuit and vest Juliette Heijnen, bag is from Chinatown in Bangkok, watch Cluse, shoes are from Syro.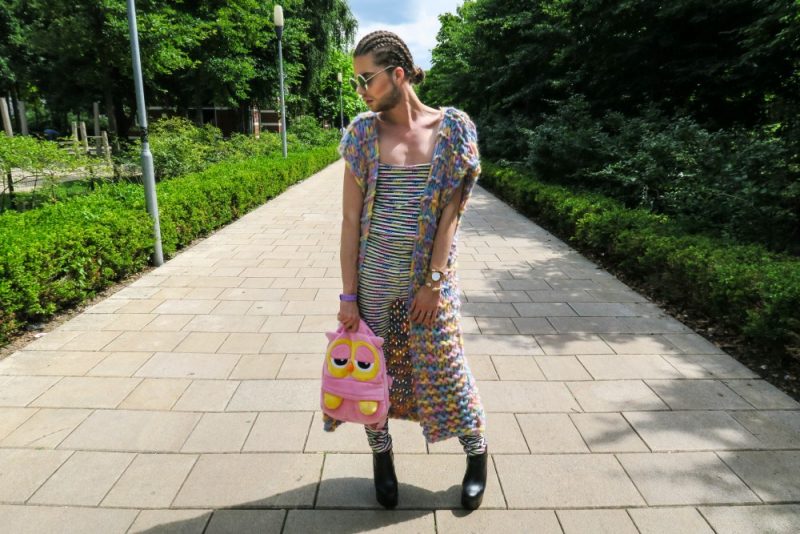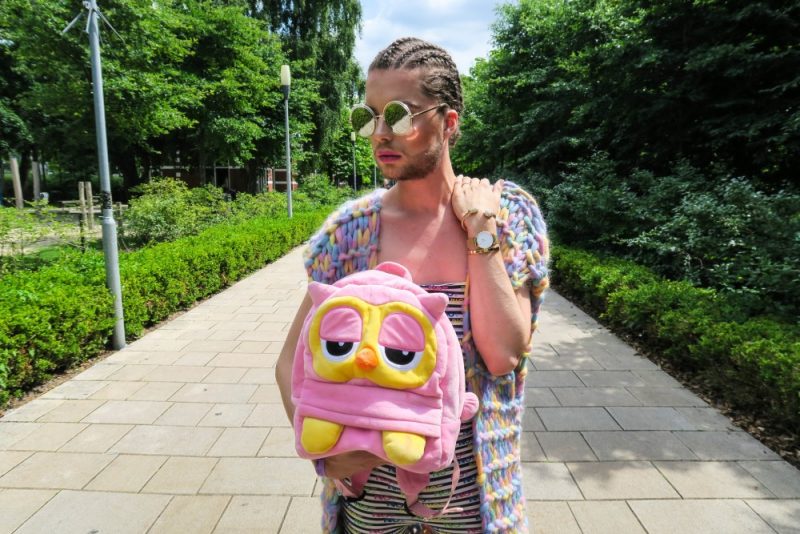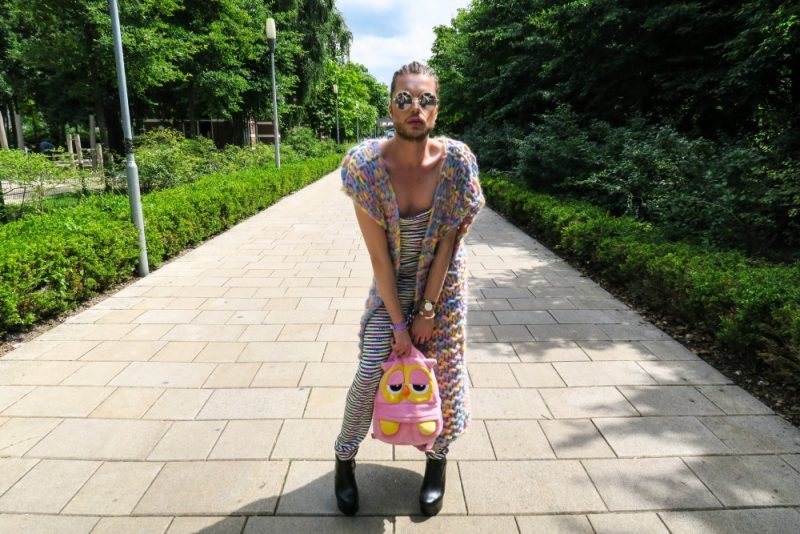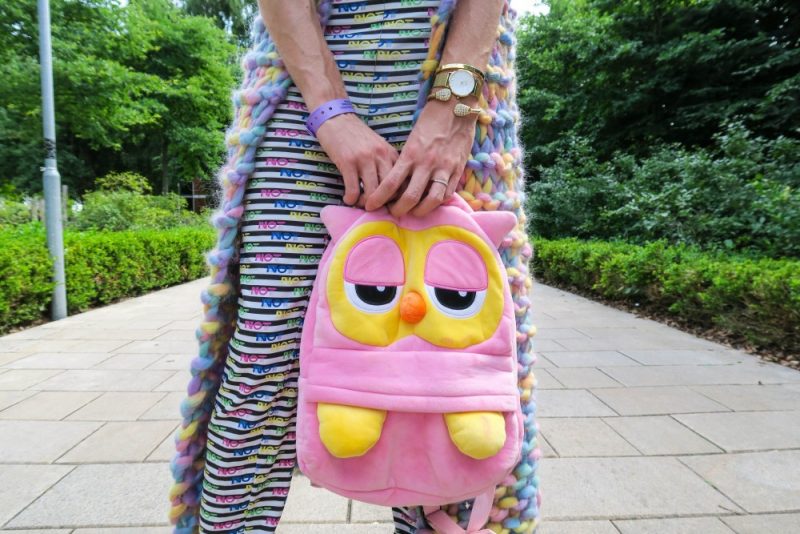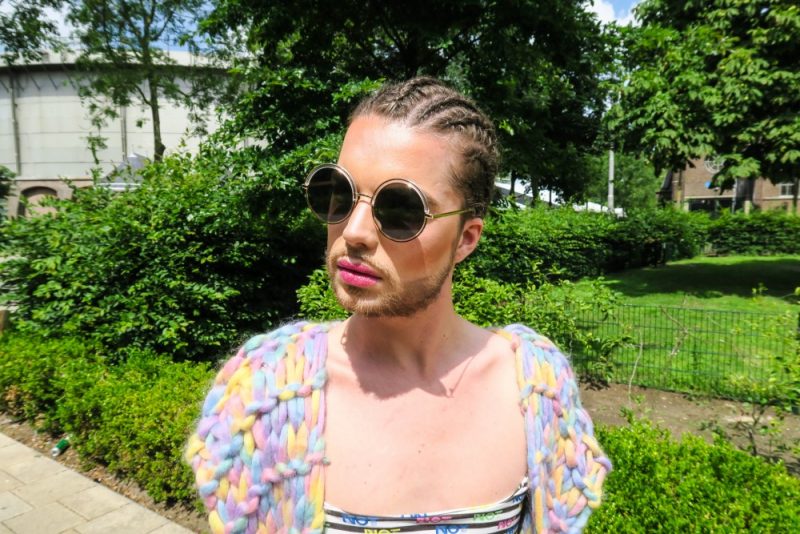 Koeskoes!