Accessorise!
What am I going to wear? That is the first thing I think of whenever anyone asks me to go out. Do you recognize that? I'm sure you do! My next thought is always that I have nothing to wear and that I need to go shopping. Well that's a problem, because my closet can't handle any more piece(s) of clothing. I'm afraid it will explode! Then I start to cool down and I think of what I'll wear while I'm in the shower. Too bad that most of the time nothing comes to mind. Which results in that I'm standing naked in my walk-in closet with little time left, still stressing about what to wear.
I'm known for my extravagant and fabulous looks. That's amazing of course. The only downside is that I have come up with a new extravagant and fabulous outfit every time I go out. So I'm standing there, naked in my closet, screaming at it that I need new clothes and asking it why the hell my closet can't handle that. Then out of nowhere, probably from the stress or because my dear closet can hear me, I think of something that I have worn before, but can style in a totally different way. So people won't notice that I have worn it before. Trust me, it works like a charm. In the rare case that even that doesn't work, well in that case just:
Accessorise the hell out of it!….
---
Pictures: Anneliese van Buren
Styling : Elio Heres
Make-up : Merel Halfweeg
Look: Golden jacket is vintage from Zipper, blue bodysuit is from American Apparel, necklaces are from Topshop, Forever 21 & Primark, shoes are from Pleaser USA.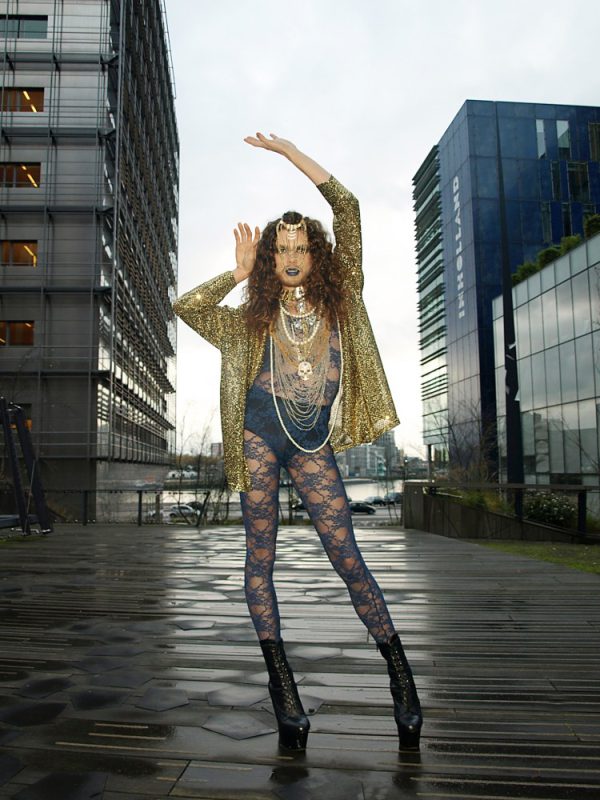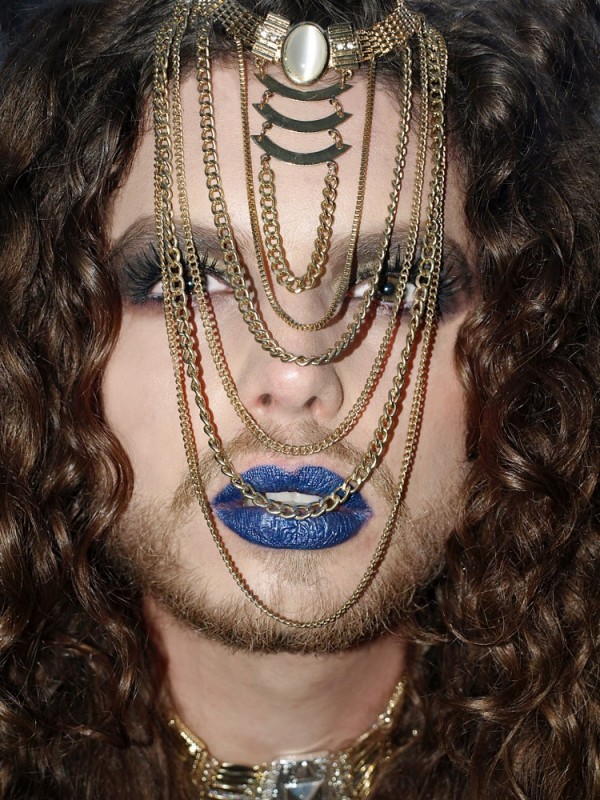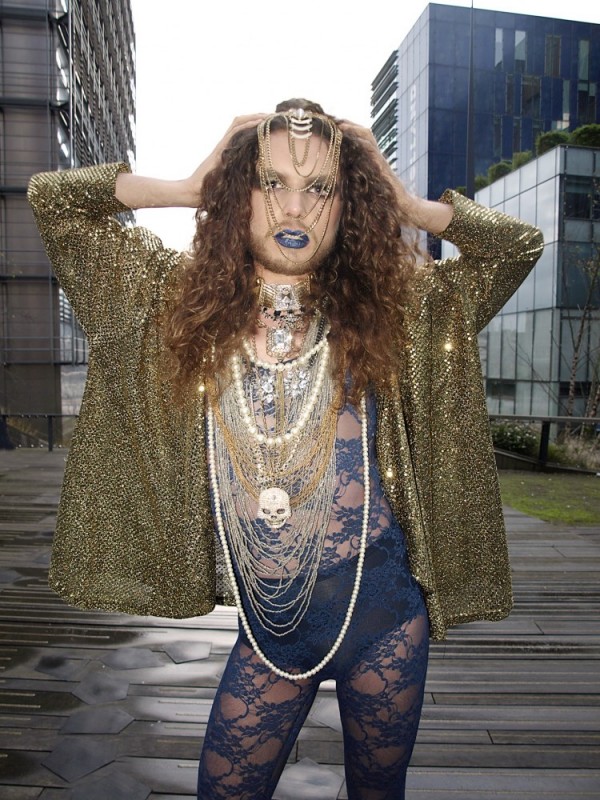 Koeskoes!