Fully tuned
I'm a strong believer that every color should be fully tuned throughout an outfit. By fully tuned I mean that every color used in the outfit is shown in other parts of the outfit as well. It could take up months or even years until I think the look is perfectly styled together. It may take me ages to find just the perfect accessory, shoe or other fashion item to fully tune the outfit perfectly. Tuning a color can be done in the obvious way, like combining a black coat with black shoes. It can also be done in a more subtle way, like combining a golden choker with gold watch and bracelet or even a touch of gold on that black shoe. The latter is not the case in the presented look but would have been perfect. I always feel like a stylist on top of his game when I finally found all the fashion items to fully tune a look. Best feeling ever! Like the celebrity stylist Rachel Zoe once said:
"Style is a way to say who you are without having to speak…"
---
Pictures by: Maikel Huijsman
Styling: Elio Heres
The look: Golden Rosé sunnies by Quay, golden choker by Studio Sabine Staartjes, Rainbow eagle necklace by Cecci Fashion, golden watch by Cluse, pink sweater and coat and pants are vintage from Het Kaufhaus, shoes are from Nike, transparent bag is from The Weekday (which actually was searched by security officers for guns or whatever, haha must be a blind security officer).
About the look: I have to tell you honestly that I would never combine this look with Nike shoes if it wasn't that I had to walk the streets of Paris all day the day that these pictures where shot. That took one hell of a long sentence to explain, haha. But anyhow I do like this look, even with combined with the Nike shoes. Every color is fully tuned in this look. Even the pink from the sweater makes a subtle comeback in some pink stones of the necklace, the pink case for my sunnies in my transparent bag and off course the pink sunnies.
What do you think? Let me know!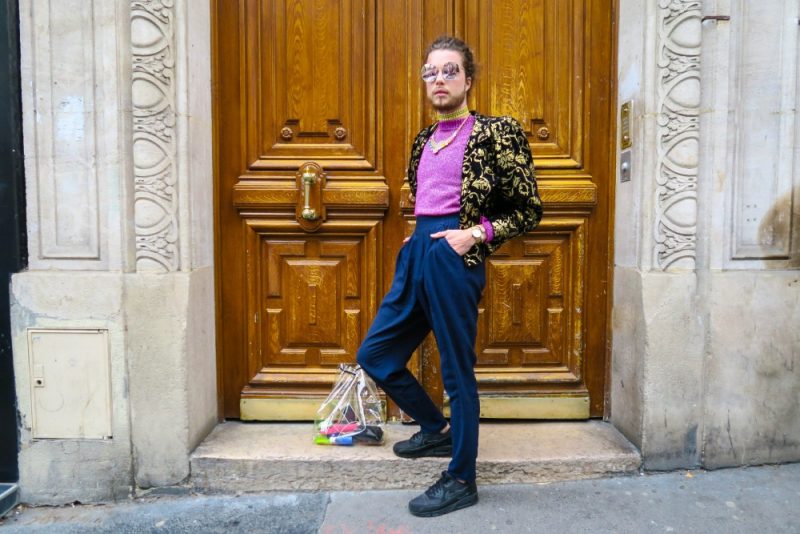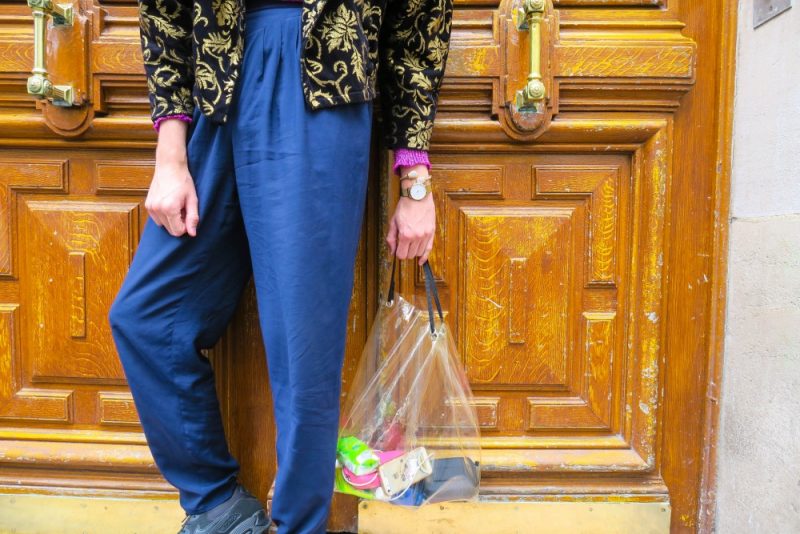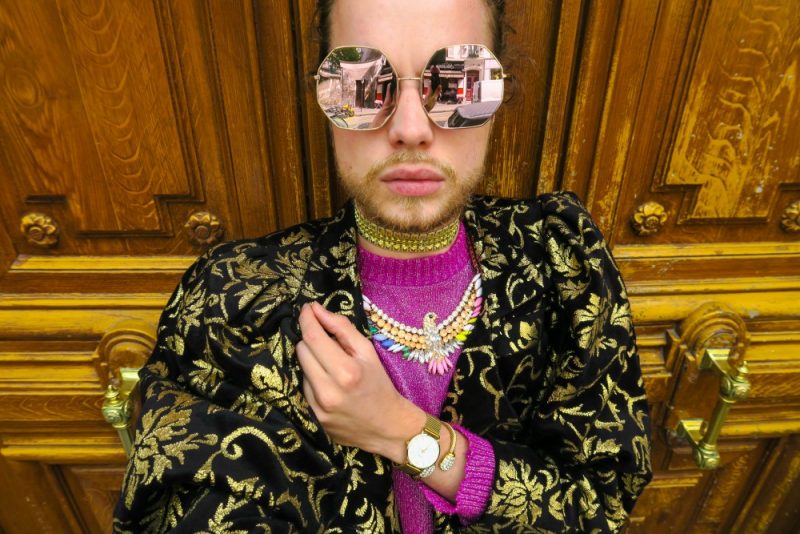 Koeskoes!