Five years of Bungalup
I've been a Blupper from the very beginning. Last weekend was Bungalup Festival for the fifth time. I will explain Bungalup for the readers who don't know what sort of festival it is. It's a festival in a bungalow park which starts on Friday night and goes on until Monday morning. Like every edition it was absolutely magical. I think it's because most of the people who were at the first edition keep going coming back each year. The vibe is so magical, warm, free and open minded. I've also been to Bungalente last spring in 2015 but that wasn't as good as Bungalup. So it must be the people who make the festival so amazing!
There are parties in the tropical swimming pool, at the bowling track, bingo parties and a lot more. The first three years had parties on Friday night all over the park. There was always one big party with a theme on Saturday in one big place. You know that I'm a big fan of theme parties and so are the rest of the Bluppers. Everybody always looked amazing and the vibe was so magical on Saturday night. I think it's because of noise complaints from the surrounding residents but the big theme party is no more since last year and also not this year. I didn't leave my bungalow last year because of my deception about that. I rocket the fairytale theme this year, if I may say so. Still I really missed the one big party in one place where all of the Bluppers came together in one place. To share this magical vibe with each other. I really hope Bungalup brings the one big party back next year. This year not everybody was dressed up and it felt different because the parties were everywhere. Still I would go back in a heartbeat. Well when my body is recovered then, haha. 
If you are very curious about Bungalup, you can still book a bungalow in Belgium. Book your magical weekend here!
---
Pictures by: Berbe Rinders from Paardenkracht
Look: Headpiece is from The Waterlooplein market, onepiece is from Bij ons vintage and redesigned by Sabine Staartjes & Elio Heres, platform heels are from Pleaser USA.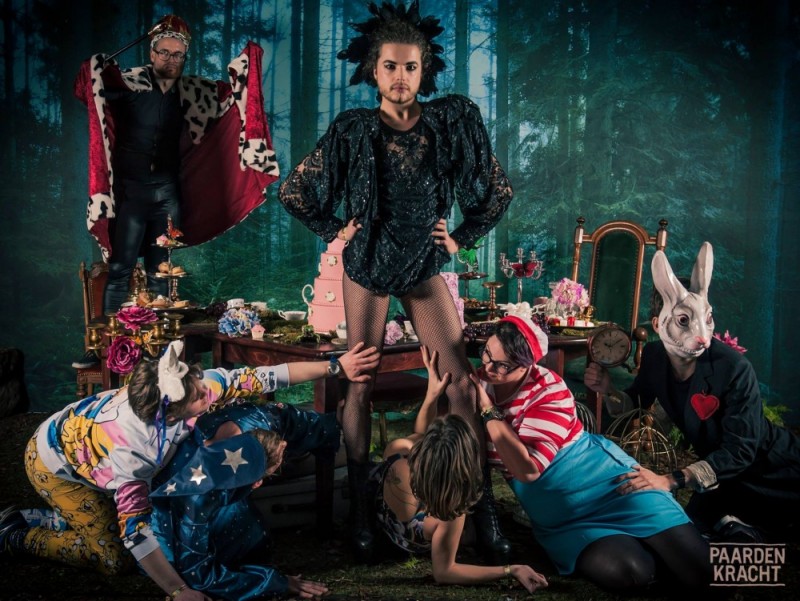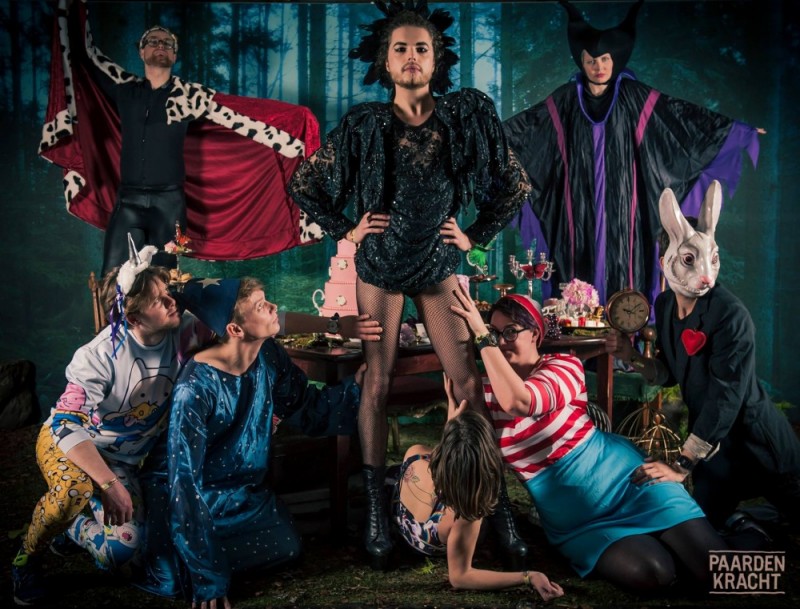 Koeskoes!