Polka dots dots dots…
I recently bought some shirts with polka dots. What a personal fashion discovery that turned out to be. I freaking love it! I used to, subconsciously, think the polka dots where only meant for a certain fashion style. I think I thought it was only for people who love the pin-up seventies style. That's maybe true but that doesn't mean I can't wear it. I guess because it's spring season the polka dots seem to really pop out. It makes me feel that it's the perfect fashion thing at the moment. The polka dots just make my whole outfit look a lot happier. Just what I'm aiming for in the spring season.
---
Pictures by: Maikel Huijsman
Styling: Elio Heres
The Look: sunnies are from Polette, polka dot shirt and pants are from Marbles Vintage, clutch is from Bij Ons Vintage and shoes are from Asos.
About the look: You babies all know that I love it when all the colours in outfit are shown in every piece. This look represents that love. The blue, yellow and gold is seen in every piece. I also love the fact that there is are more than one pattern in this look, polka dots and stripes/blocks. This look is so chic, sophisticated and happy at the same time.
Isn't this a perfect spring look?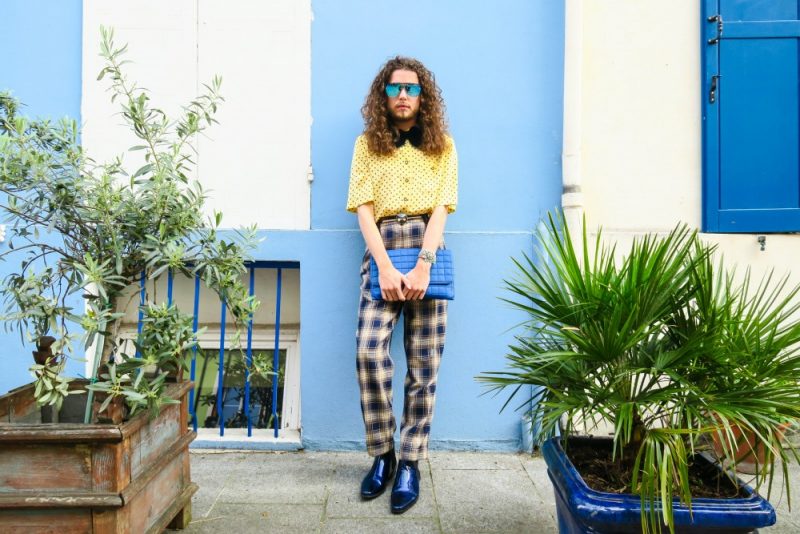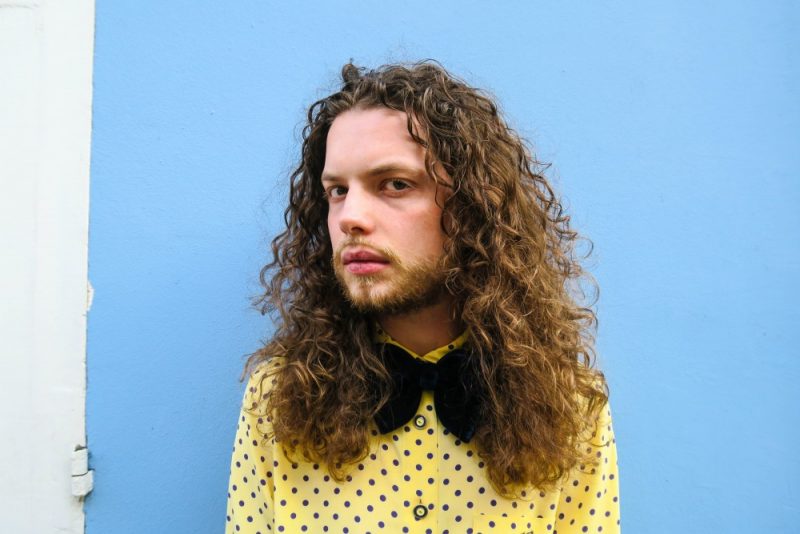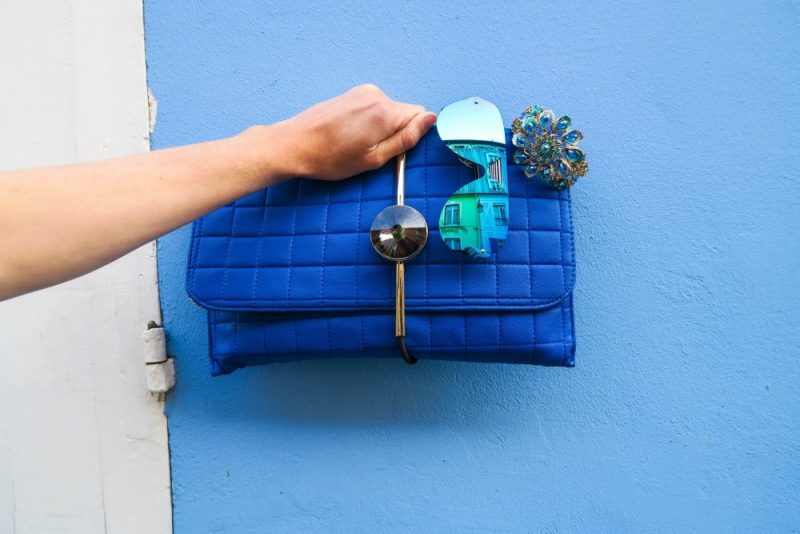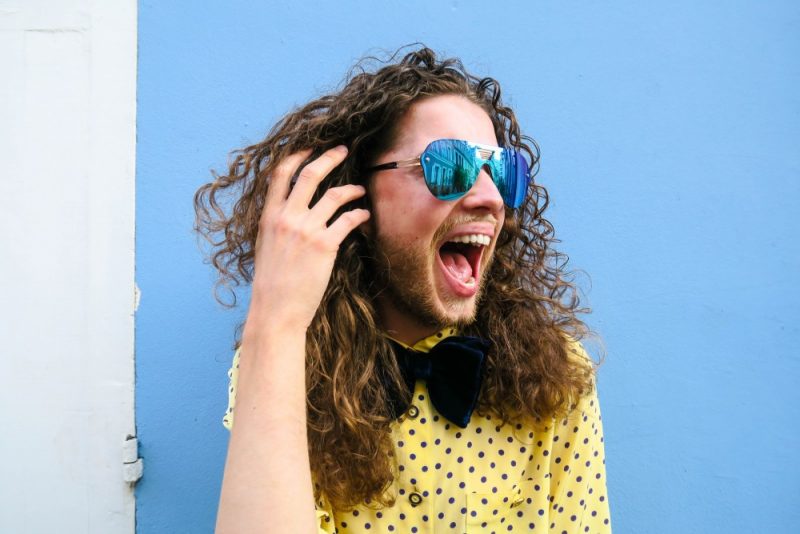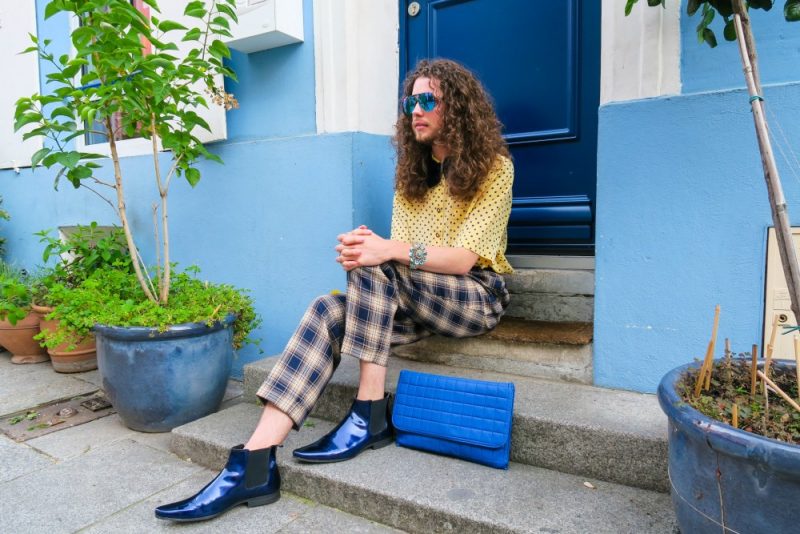 Koeskoes!