Merry Christmas
I wish you a very Merry Christmas! 
I'm a big fan of Christmas. As you may have seen on my social media channels. I have an enormous Christmas tree and me and my boo always have this tradition to decorate the Christmas tree combined with drinking lots of champagne. Buying Christmas baubles for the tree is my favorite thing to do in the whole wide world. Someone I used to know from when me and her where both still religious asked me why I was such a big fan of Christmas. I said I'm a fan because for me there is no religious meaning in Christmas. The religion I was brought up in didn't believe that Jesus was born around this time but somewhere in spring (as I can recall correctly). Now I just believe in the power of love. 
For me Christmas is all about celebrating all the sweet people around you. For most people that's their family. For others without a loving family it's their friends. For me it's luckily both. Luckily because there was a time there I had neither in my live. That's lonely. Christmas then is like pouring salt on a open wound. It hurts extremely bad! Christmas was depressing, there was no Christmas tree and no family or friends to buy presents for. 
That all changed when I met my boo, found family I didn't know about and began forming some real friendships. Now Christmas reminds me how fortunate I am that I got al this sweet people around me. They all love me for me. Which is the greatest Christmas gift anyone can get. I always hear people complaining about the huss and fuss from Christmas. True buying gifts, writing poems, making surprises and all this food is expensive and a lot of work. But I always get a little angry when people complain about that. They should be happy that there are people in their life to huss and fuss about. Nobody wants a lonely Christmas. I think the tradition of Christmas is a good reminder for everyone to celebrate the sweet people around you in whatever way you like. So just think when you are complaining:  
Christmas is a way to celebrate the sweet people around you….
————————————————————————————————————————————————————————————————-
Pictures: Peter van der Wal aka Mgr Madhatter
Styling : Elio Heres
Make-up : Merel Halfweeg
Hair: Renee Vos from Hairstudio Adonize 
Assistant: Gautier
Look:  Clutch and loafers Topshop, bracelet is from Zipper, belt is from Ladyday, top & pants are vintage from Bij ons Vintage , the last three shops are all located in the nine little streets. My favorite shopping area in Amsterdam.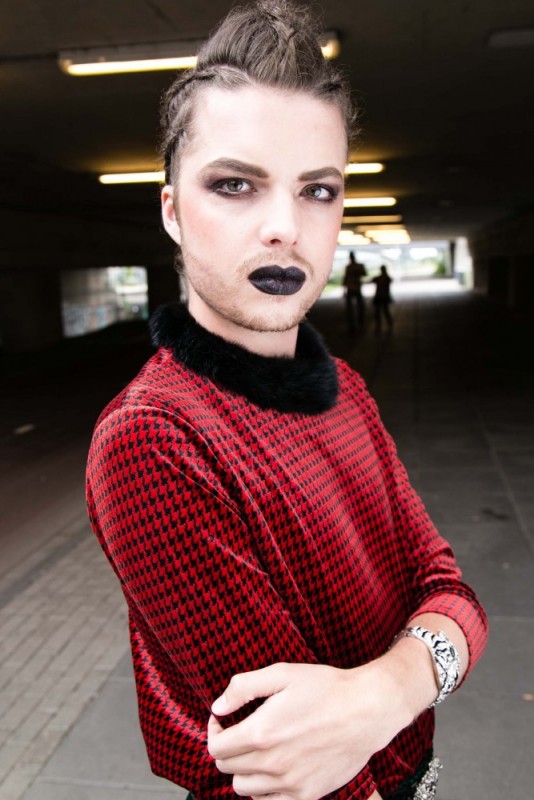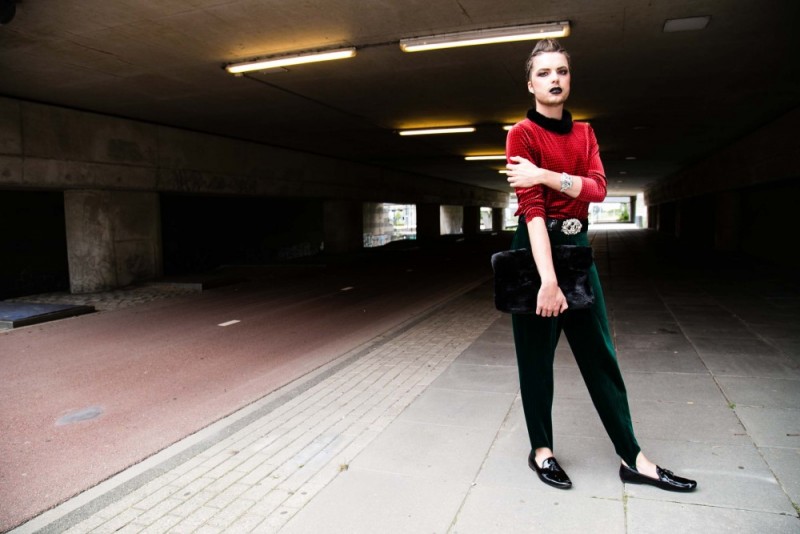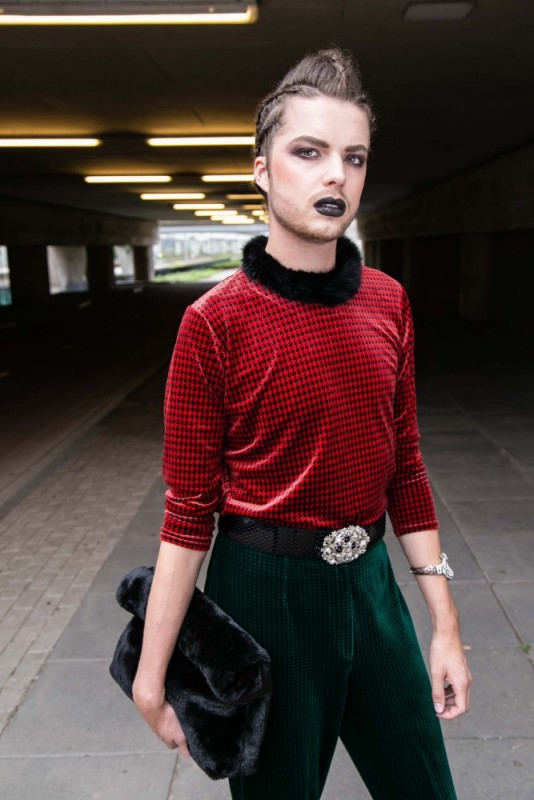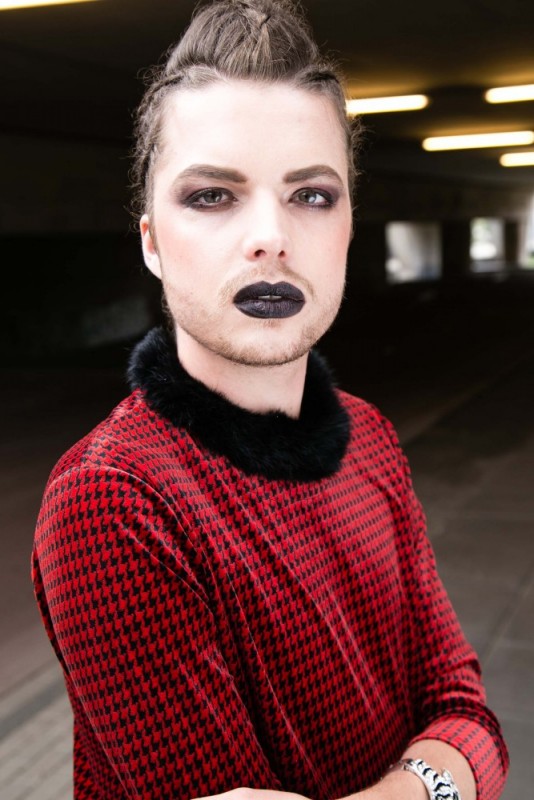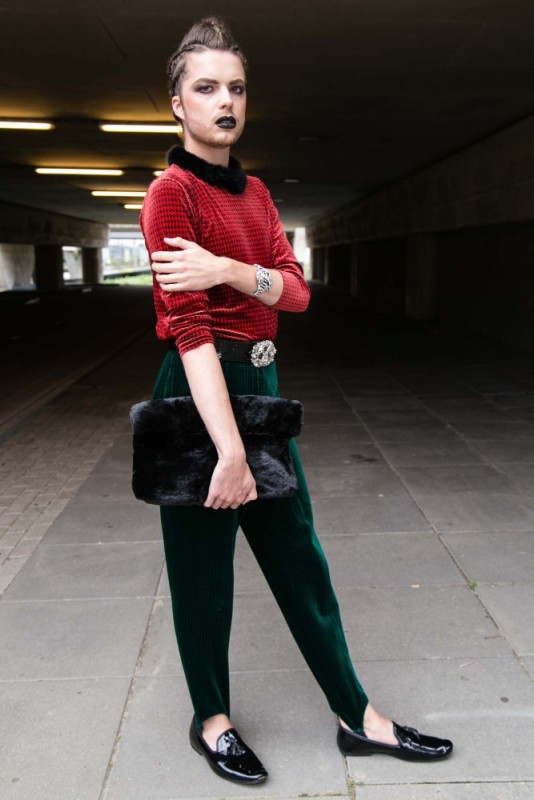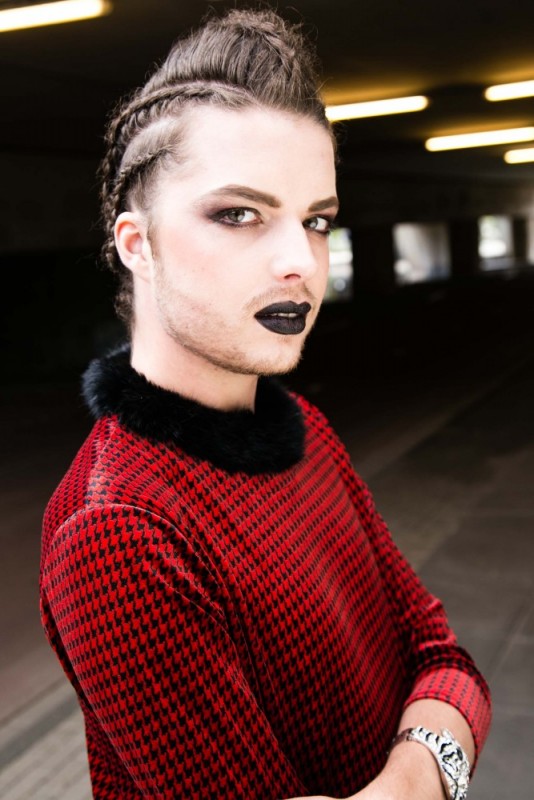 Koeskoes!