Interviews
I've done multiple interviews lately with people from different platforms. One interview focused on what I think gender is all about for Mindshakes. Another interview for Beatport was about what I do when I'm not performing and what I think the nightlife should be about. I also was interviewed for Humans of Amsterdam about my life up to now. They also published one part of that story in the travel paper Metro. It's great to see so many platforms show interest in me and want to share my story. It's definitely helping me on my way to the top! More importantly, I hope it will inspire and help others. But it's not all bliss. When doing interviews, personal openness can be risky. For me in particular because I come from such a different background and have had so many struggles in the past.
I'm very cautious when talking about my background as one of Jehovah's Witnesses and the struggle to break free from that. I don't like it when my story is told in a sensational way. Or when is seems that I constantly use this story to get peoples attention. I realize that it's a heavy and shocking story, but I'm so much more than that. Besides, my background makes me who I am today: an open minded, happy positive and loving person who's critical of conformity. I don't mind telling my story when I want to make a point or when it will support my argument. I just don't want the interview focusing only on my struggles in the past. It doesn't reflect the positive person I am today.
I always share my motives with the interviewer before the interview starts. Still sometimes things go wrong when it comes to communication. This is exactly the case with one part story that was published in Metro. It focused completely on my struggle from the past, but said nothing about the person I am today. I think that's a pity. The title of the story was also somewhat offensive to my former religion. Of course I hope that it can help certain people when they read it. But I don't want to be that guy who's bashing his former religion, making people feel sorry for me because they think I need help. The problem is that it's impossible to edit a story after it's been published. I usually read the story before it is published, but sometimes the story is edited after that, sometimes not to my liking. Oh well, I guess this was a learning experience. Luckily the story on Humans of Amsterdam showed me as I am correctly. I got hundreds of messages afterwards from people thanking me for sharing my inspirational story. So don't be afraid, I won't lose my openness. Like Aubrey O'Day ones said:
I've never gone into an interview in my life and said that we can't talk about something…
P.S: I got an email when writing this blog. It was from a girl who had also been raised as one of Jehovah's Witness and had recently come out of the closet. Her parents still think her sexual preference is a phase. The article in Mindshakes motivated her to stay strong. It gave me an instant positive and happy feeling. Helping others with my story, what more could I wish for?
---
Pictures: Debra Barraud
Styling & MUA: Elio Heres
Hair: Renee Vos from Hairstudio Adonize
The look: velvet emerald green vintage pants is from Bij ons Vintage, golden vintage shirt is from Marbles and vintage Amsterdam, golden vintage belt is from the Laura Dols, bordeaux red bag is actually an old beauty case from the fifties bought at the vintage store Het Kaufhaus, bowtie is also vintage from Het Kaufhaus. Shoes are from a fabulous store somewhere in Paris which I can't remember the name of, haha. 
About the look: This look was for the shoot for Humans of Amsterdam. My goal was to show how fabulous you can look in vintage clothes. I also wanted to create a happy and positive look. I love how polished and chic the look turned out to be. Combining emerald green with gold would not be my first choice when thinking about what to wear. I'm very happy with the result. The combination of colours makes it bright and positive. The smile obviously makes the whole thing look happy, haha.
What do think of this look babies?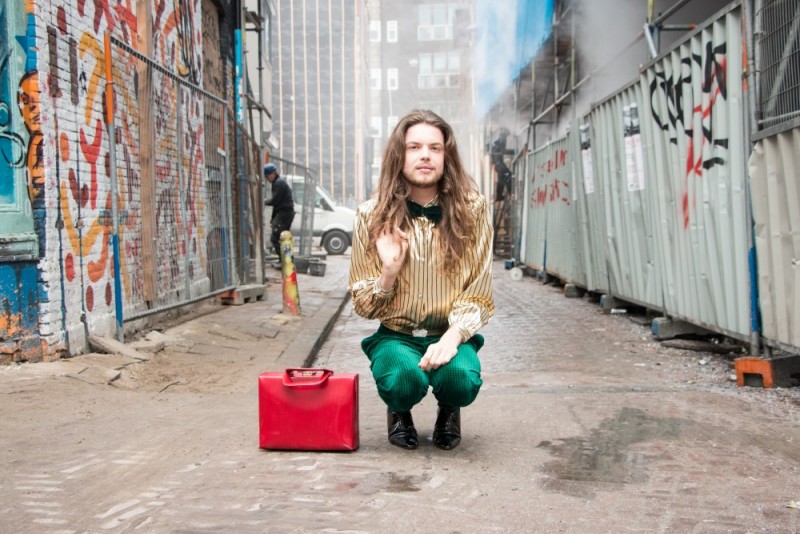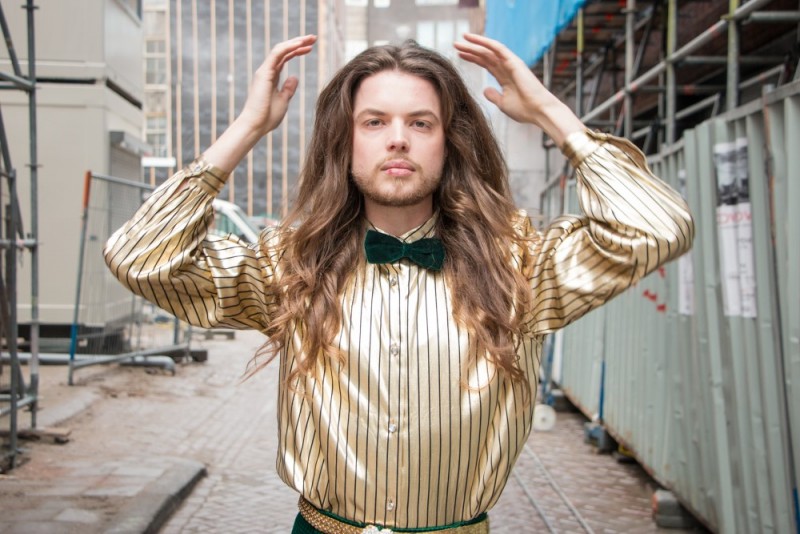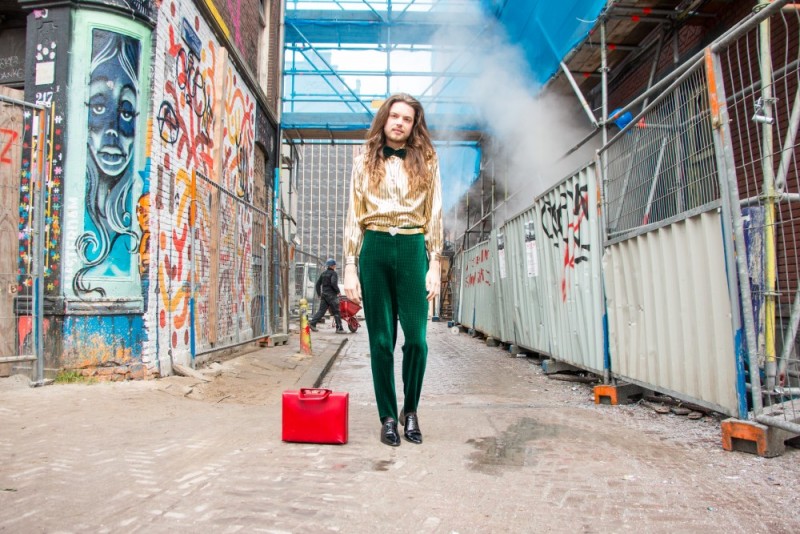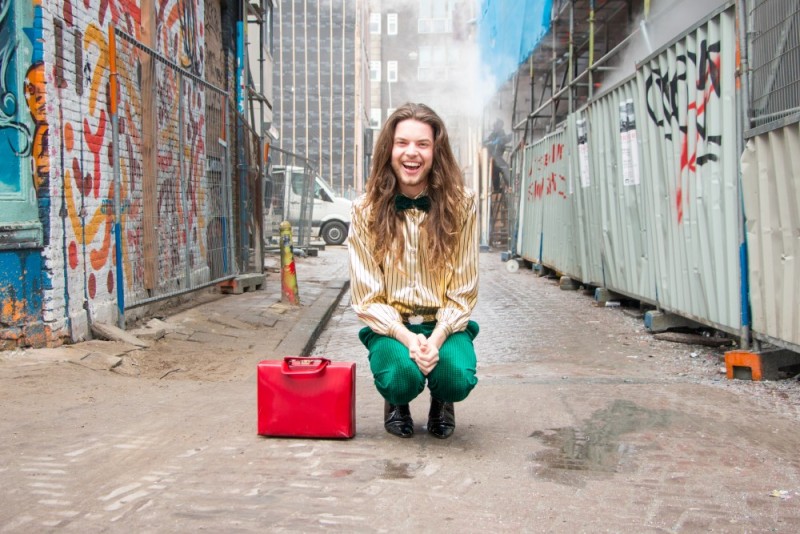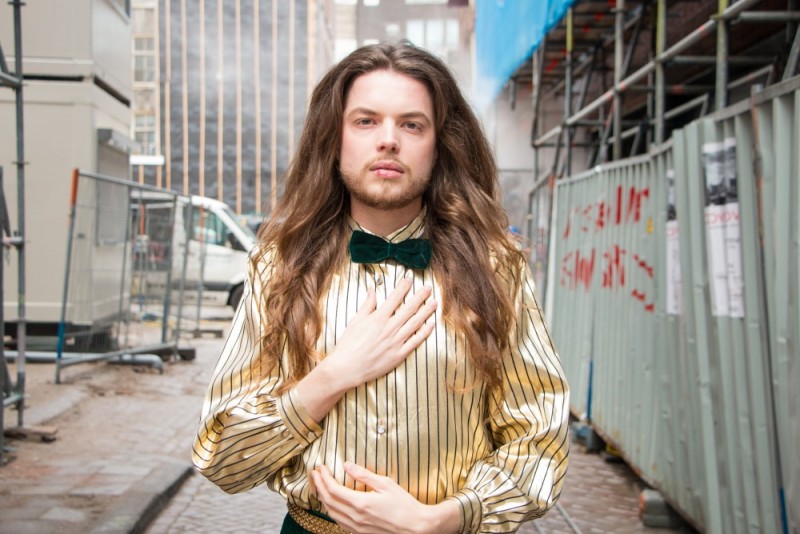 Koeskoes!