Amsterdam FashionWeek July 2017 Day 1
Yesterday was the kickoff of Amsterdam FashionWeek July 2017. I'm always looking forward to fashion week. It's my time to shine like I always dreamt off. My goal is to wear pieces from designers that are showing that day and where i'm most excited about. For me, sitting front-row at a fashion show feels so magical. To see where the visionary designers would like to take fashion in the future is just magical.
The first show was from a collective of six designers called Das Leven am Haverkamp. It was an eye opening show to say the least. They had this 'everyday people' as models wearing nothing but a pair of underpants. Each model was holding a plastic board before itself which looked like clothes.  I thought to myself,  "ok I get what your doing here" after seeing a few models. It took quite long for the show to end. Some other people who watched to show believed it lasted a little to long. On the other hand, because the show lasted longer than comfortable, it made people think about what fashion does and what it's effect is on people and their body image. You can see the pictures here, or hold a close watch on my instagram stories.
The next show was called Hacked by_ from Van Slobbe Van Benthum which is actually the strengt of two signers combined. They wanted to make a statement against the fast fashion industry that takes runway looks from designers and mass produce them immediately straight of the runway. Giving the designers no room to produce them theirselves. They bought up the left over stock off, I believe, Zara and H&M and made a whole new collection out of it. Wonderful idea! You can see the pictures here, or hold a close watch on my instagram stories.
The last show was from my dearest and friend Bas Kosters. I wore a design of him to she shows, it had boobs!!! Bas Kosters really surpassed himself.  With his show he made a statement to the world that everybody should be more loving and kind to one another. There where so many pieces and I would wear every single one of them. Really proud of what he portrayed and achieved. You can see the pictures here, or hold a close watch on my instagram stories.
---
Pictures: Larissa Bruin
Styling & make-up: Elio Heres
The look: choker by Sabine Staartjes, garment/design by Bas Kosters, watch Clusee, clutch is vintage from Bij ons Vintage and heels are from Pleaser USA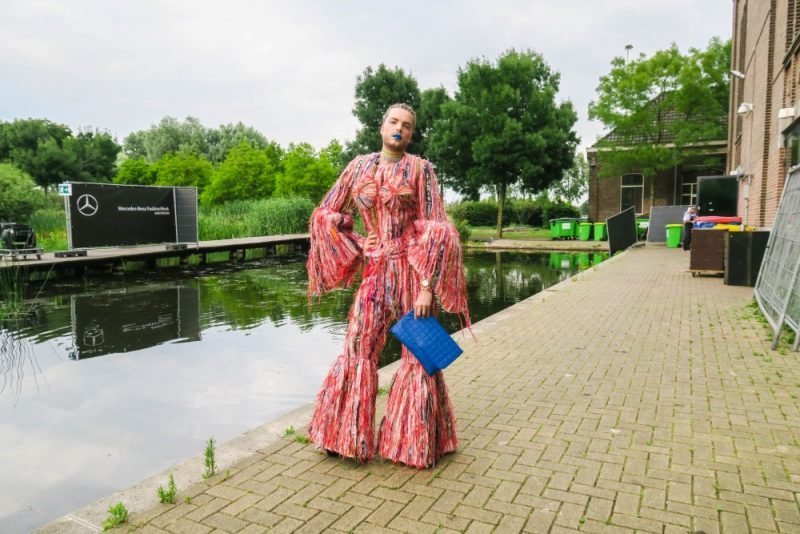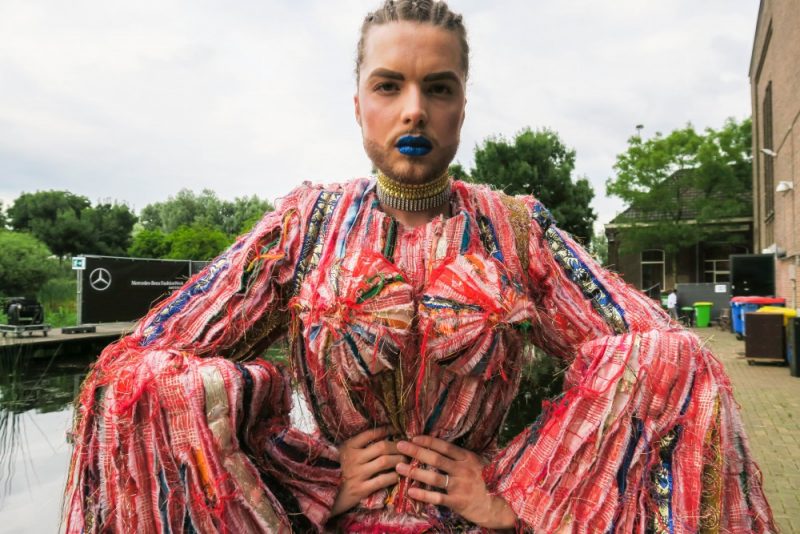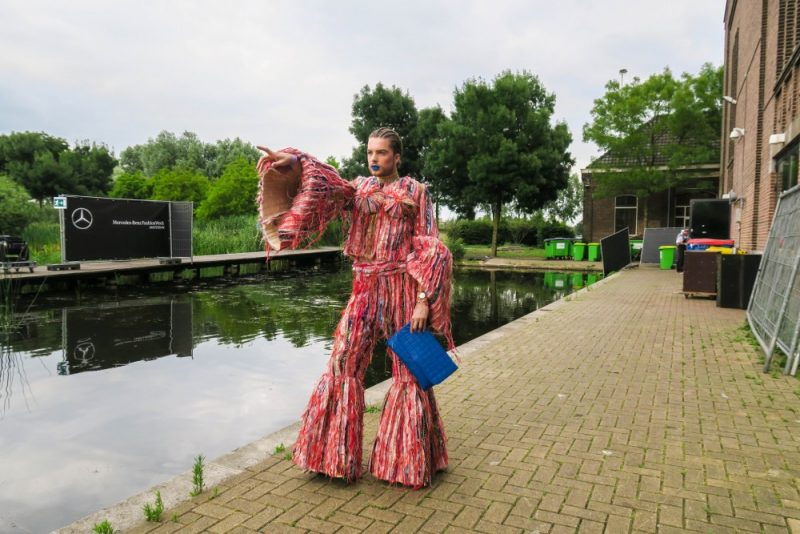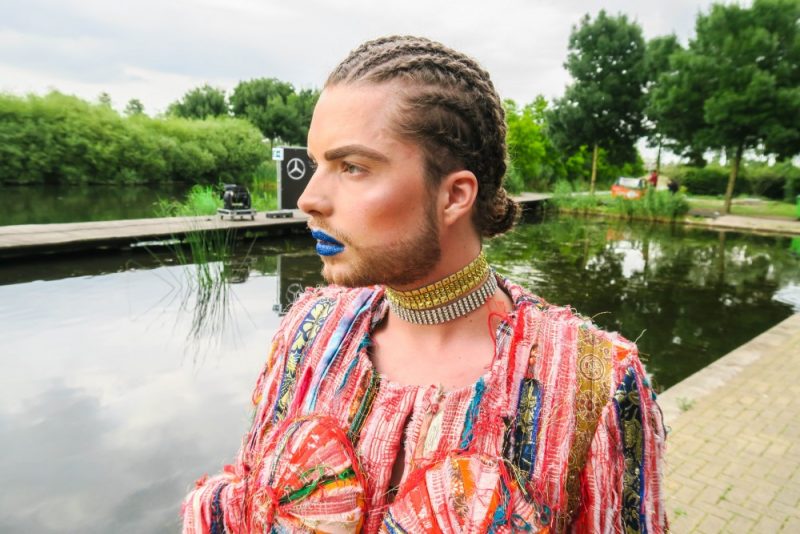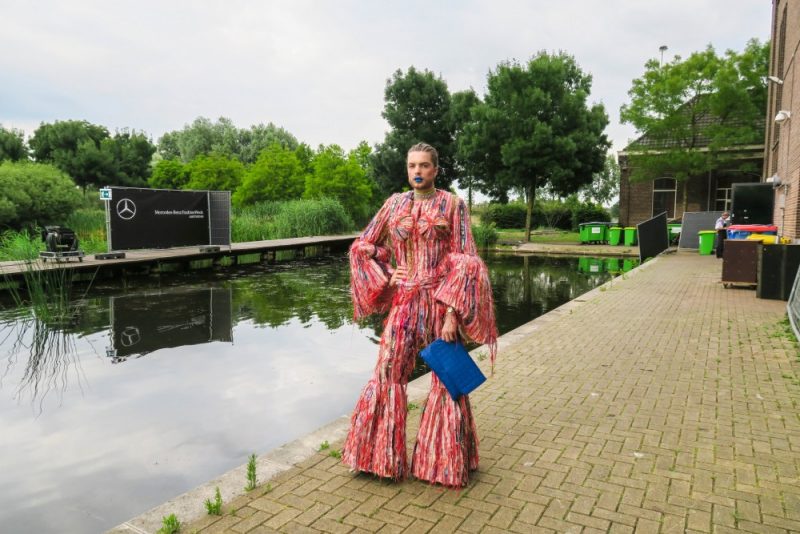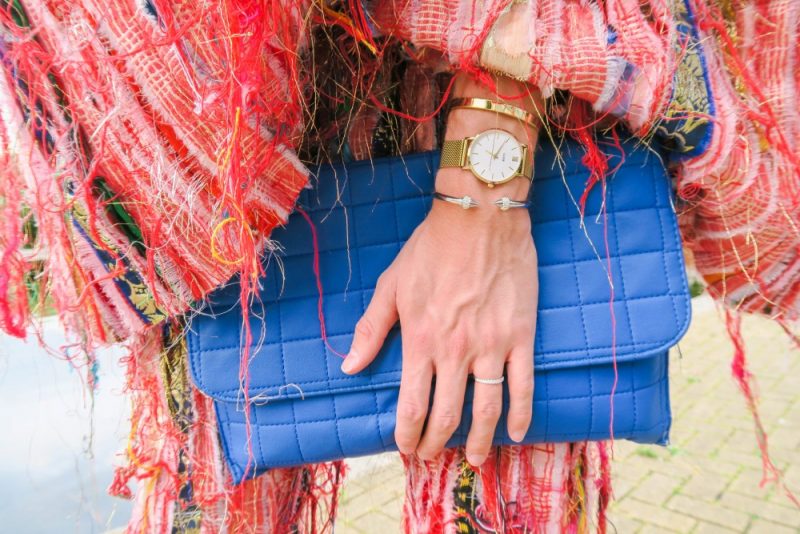 Koeskoes!