Exploded!
It seems that February exploded. In the sense that I've had so much interviews and featured post in the media. I've been interviewed for the Uitkrant about gender natural fashion. I have been interviewed for the Metro newspaper about my Youtube channel and my busy life. I have done an interview and shoot for WINQ Magazine about my religious background and beliefs in life. I'm also featured in the book of Humans of Amsterdam with my troubling adolescence. Shot some videos for ViVa about the latest women fashion trends. When you think that was it, I also did a long interview for the new TV channel of Viceland about my thoughts on drugs, sex, politics, fashion and more. You can watch it today on Ziggo channel 26 and on other providers at the end of June. To put it all in just one word: exploded! February exploded!
This post is actually not indented to brag about it all. It's meant to tell you guys about the feeling it gives me. It took me a year of preparation to start my own Youtube channel. I only had some vague ideas about which message my channel should portray. I had to really think hard about what my message and beliefs actually were. That helped me to put my own beliefs and thoughts in place. It helped me a lot to give a consequence message throughout all the interviews I had lately. I know now very clearly what my message, beliefs and goals are. That makes me feel like I've grown a lot. It's almost a new chapter in my adult life, the next step. It feels like I have everything thought out. I can focus, work hard and achieve my goals.
'Beware, Elio is going to explode into confetti, you will find me everywhere…'
P.S: There is a media section on my website where you can find most of the interviews, video's, commercials, documentaries and a whole lot more.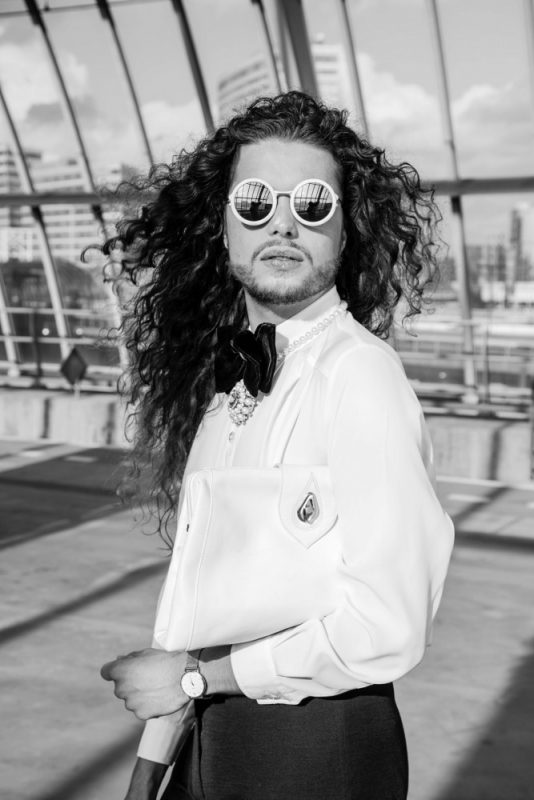 Koeskoes!